Zombie Patents Aren't the Only Thing to Fear This Halloween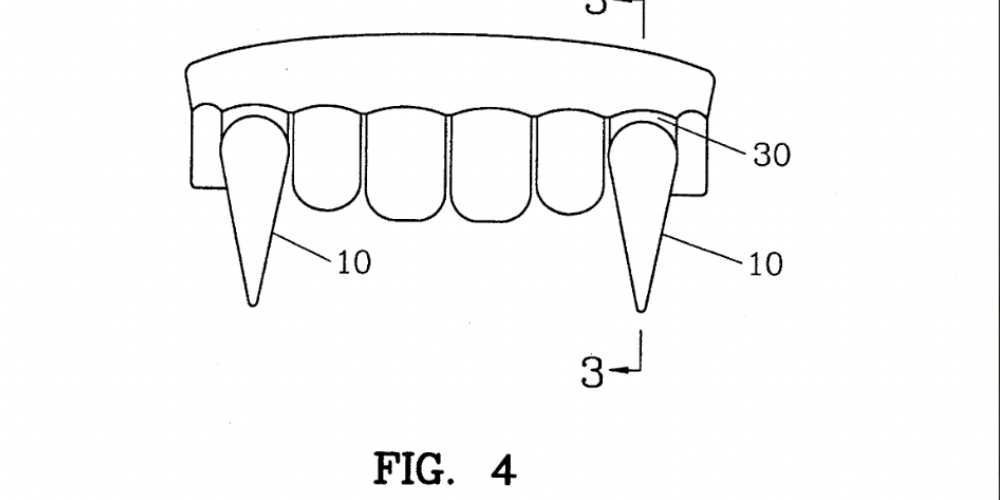 If you're feeling down in the creative dumps this Halloween, there is no need to worry as we here at Juristat dove deep into the USPTO archives to round up two last-minute Halloween costume ideas for the patent-minded among us. This year you won't be forced to venture out wearing a sheet in a disheartening attempt at portraying a generic ghost if you follow our step-by-step guide for putting together your own intellectual property-friendly witch or vampire costume.
Option 1: Witch
The quintessential aspect of a witch's costume is, of course, a witch's hat. We suggest Dennison Manufacturing Company's 1974 design. Simple, iconic, and recognizable, US Design Patent 231,957 "Witch's Hat" is the perfect, pointy start to your very own witch's costume.
While not all witches are green, here at Juristat we're fond of the color. Thus, essential to our witch's costume is US Patent 8,262,303 B2, "Pre-Designed Face Painting System." Inventor Nicholas Burnett tout's this system's easy application (a life saver for last-minute Halloween costumes). Everyone will be green with envy once they spot your dedication to a witchy complexion.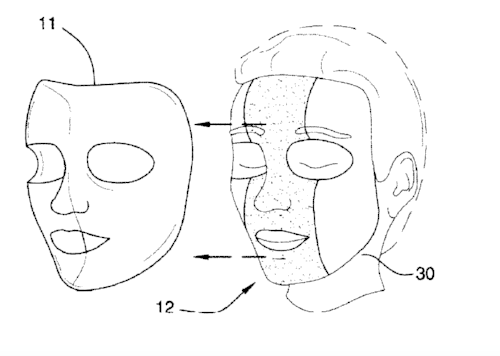 A final accessory to round out your costume is a witch's broom. Joseph Lay's 1883 "Broom" (US Patent 272,890) is a classic, unpretentious design that will serve our purpose perfectly. It may not fly but it certainly makes this costume a crowd-pleaser.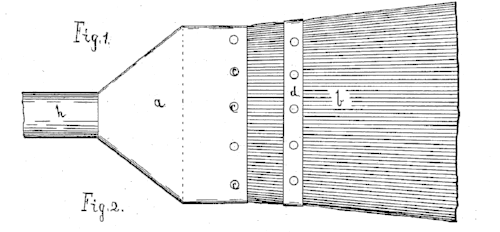 Option 2: Vampire
If a witch's costume isn't your style, we have you covered. Thanks to several US patents, the perfect vampire costume is easily achievable. The most recognizable part of a vampire, and what we start our costume off with, is fangs. Inventors Arthur Goldiner and Linda Camplese provide us with the perfect "Custom Fit Teeth" (US Patent 5,569,036 ) that accomplish the fang look we need for this costume.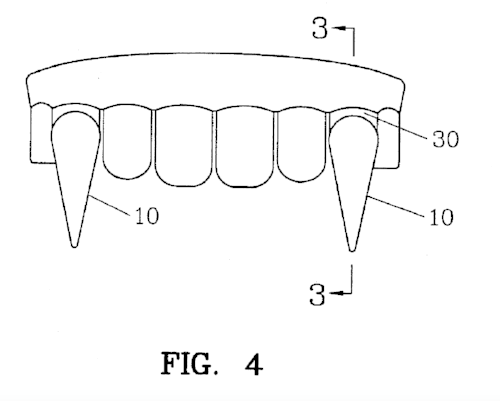 While you could easily stop at just the fangs and be a sufficiently convincing vampire, we also suggest finding (or making) yourself a vampire cape. Inventor Cassandra K. La Ruea's "Design for a Cape" (US Design Patent 96,124) has the perfect spooky vampire feel to make your costume realistic.
To round out the perfect vampire costume you can simply add inventor Jeffrey Carls' "Self-Adhesive Prosthetic Make-up and Method of Use" fang marks to your neck. Just because this is a last-minute costume doesn't mean we want to slack on portraying authenticity. Adding these fang marks provides you with imperative backstory for your vampiric origins.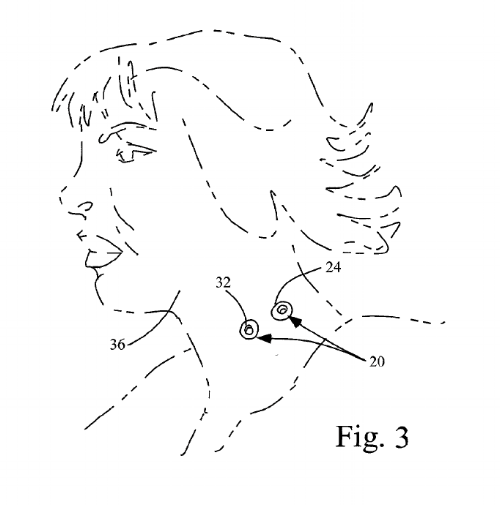 This information will help you put together your last-minute costume, but it's not going to help you at the USPTO. Sign up today and see what Juristat can show you.