Juristat Recognized for Commitment to Women in the Workplace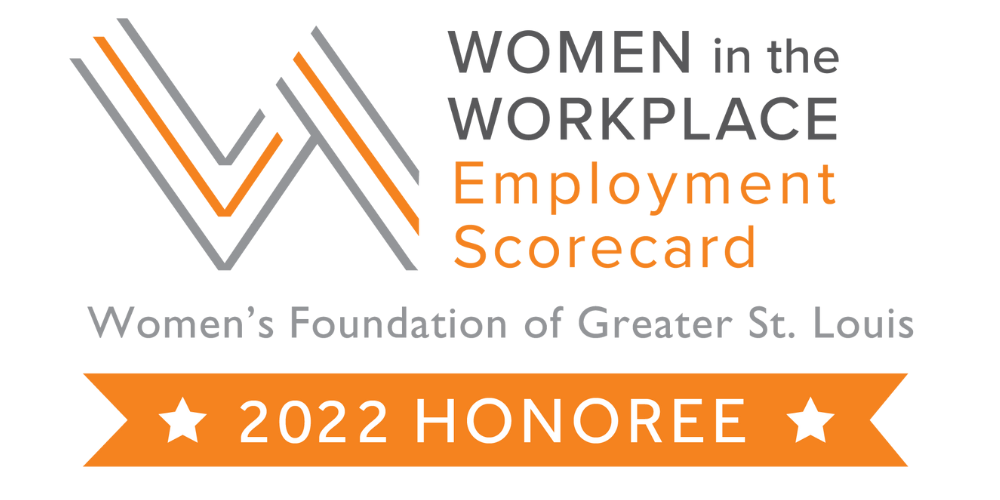 Juristat has been recognized as one of the top places for women to work by the Women's Foundation of Greater St. Louis through their sixth annual Women in the Workplace: Employment Scorecard initiative.

"Transparency and equity are part of our mission at Juristat," said Sarah Garber, Sr. VP of Product and Customer Experience at Juristat. "That applies not only to our products but to our culture too."

The WFSTL is a grassroots group committed to addressing the barriers to economic independence for women and girls in the region. Current initiatives include the Women in the Workplace: Employment Scorecard, which is the region's only gender-based workplace evaluation survey, incentivizing and educating employers to create more inclusive work environments for women.

In 2022, 48.6% of Juristat's workforce self-identified as female, and nearly 14% of staff identified their gender as non-binary, transgender, agender/non-gender, or genderqueer, according to the company's annual voluntary and anonymous employee survey.

In 2023, the Women in the Workplace Scorecard recognized 21 companies in the St. Louis region that showed a strong commitment to women in the workplace through measurable outcomes, key policies, and best practices, including demonstrating results with women in a minimum of 25 percent of top leadership roles; a minimum of 25 percent of women in the top 10 percent of the most highly compensated employees; a starting wage higher than the Missouri minimum wage; and family-friendly flexible work policies and recruitment and retention programs targeted at advancing women.
To provide a safe and inclusive workplace for individuals of all gender identities, Juristat has strict anti-harassment policies, gender-affirming healthcare coverage, gender-neutral bathrooms at their headquarters, and unlimited work-from-home policies, among other benefits.

"As we've grown, we've taken deliberate steps to make sure we are a welcoming and inclusive workplace where every teammate can thrive," Juristat Director of Marketing Danielle Hohmeier said.

The company has multiple DEI initiatives in place, including anti-bias training for all staff, equal parental leave policies, professional development funding, as well as management and leadership training.

Juristat also has expanded recruitment efforts to ensure open positions reach a more diverse set of candidates and is an Employer Partner of Rung for Women, another St. Louis-area organization that supports women in developing the skills they need to pursue career pathways that will allow them to increase their income.

"We didn't adopt these policies and practices for awards, but the recognition from WFSTL affirms that we're moving in the right direction," said Hohmeier. "We're excited to keep improving and hope to be mainstays on their list."
Click here to read the full report.

Have questions? Read more about how Juristat embraces diversity across our workforce.