6 Critical Questions Legal Teams Should Ask Workflow Automation Vendors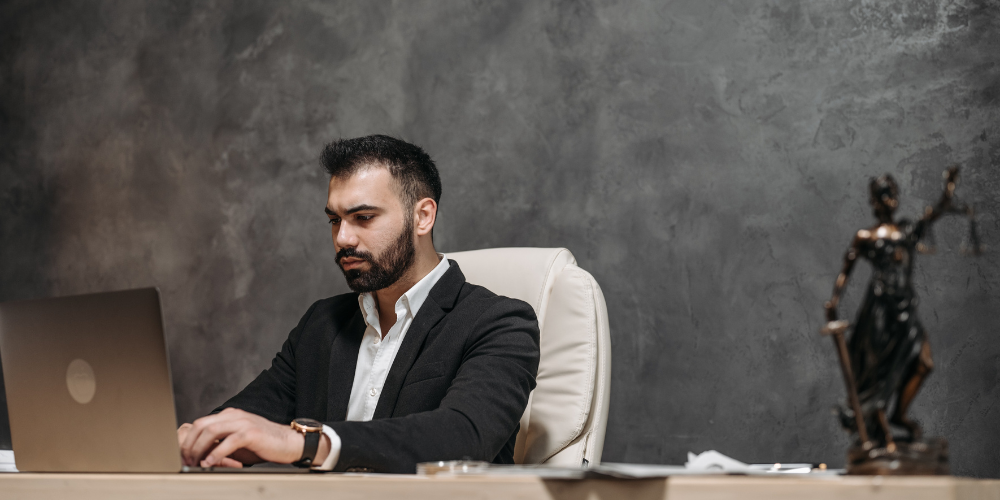 With so many legal tech vendors vying for your attention, it's crucial that you ask the right questions to discover the appropriate tool for you, your team, and your specific processes.
Efficient communication, increased collaboration, more bandwidth for your support staff – all sound like wonderful opportunities for your firm. But how do you know which product is right for you and your team?
Streamlining your prosecution process can be freeing, but deciding on the technology to do just that can feel like a burden.
Office managers need a repeatable framework to evaluate workflow automation vendors, whether well-established names or industry newcomers. Automation can be a boon for your business; don't let the consideration process keep you from reaping the benefits.
Here are six questions you should ask every workflow automation vendor before signing on.
1) What makes your product different from similar solutions?
Legal tech is an already crowded space, and it's growing. According to Gartner, firm budgets for legal technology will increase threefold by 2025, and tech companies are popping up to earn a piece of that lovely-looking pie.
While this gives you, the buyer, the power of choice, it can also be overwhelming. To find the right solution, you'll have to field multiple sales calls, compare product functionality and price against one another, perhaps even trial more than one tool.
Instead, put some of that comparison work back on the vendor by asking them outright how they stack up against competitors. This can save you time, add more context to the conversation, and also demonstrate how in tune the vendor is with the overall industry. A vendor that understands the competitive landscape is more likely to grow and evolve with it over time, setting you up with a longtime partner.
Related Questions:
What do your current clients say about you? Can I talk to a current client as a reference?
I enjoy this element of your competitor's tools. Do you have anything similar?
2) How much does this cost?
Seems like a no-brainer, right? But the answer may not be as straightforward as you suspect. Varying payment terms, contract commitments, and discounts can make it difficult to compare pricing from one tool to the next. Additionally, some products are priced based on usage, some based on the number of seats. Some may charge additional fees for initial setup, integrations, or access to client service representatives.
While price shouldn't necessarily be a determining factor (there's often an opportunity to negotiate!), it's better to discuss costs early than waiting too long into the conversation. Establishing some expectations early on can ensure you don't waste your time.
Related Questions:
Are there additional fees we should be aware of?
Do you offer tiered pricing? What do we get in each tier?
What kind of price increase might I expect when I renew, if any?
3) How does this complement our current workflow?
Workflow automation is supposed to improve upon your current process, not bog it down in new, unexpected ways. You don't want to sign an annual commitment only to discover the tool is not suitable for your team.
By explaining your current workflow, emphasizing the most frustrating issues, and listing what you hope to achieve with a new tool, you can ensure a focused, carefully articulated conversation with any sales rep. They should be able to mitigate your worries and explain how their tool easily integrates into your current process. And if they don't provide an adequate, detailed answer to your burning question, that's one strike in the "not for us" column.
Imagine that you have already purchased the system. How hard is it to use? What pain points do you see? How does the interface make you feel, considering you and others may spend a lot of time in it? Vendors who value user experience will have reassuring answers because they listen to their customers and act on their feedback.
Related Questions:
How much of my time will be needed to set this up? And once we get going, how much manual entry is involved?
What is your error rate and/or average downtime?
4) Once we are a customer, who will we go to with questions?
Though you are looking for a technology solution, you don't want to lose access to human, hands-on support. And accessibility to an actual person varies significantly from vendor to vendor.
Some vendors will actively offer support by mapping out processes, building workflow sets, testing the product to ensure everything is connecting, and more. Some will set up the system and then point you to documentation or a chatbot that doesn't understand the most basic queries (such as "I'd like to speak to a human, please.")
When considering options, it's better to be safe than sorry. By prioritizing these questions early on, you'll know just how much support to expect, where to go with future questions, and (ideally) the contact information for the client success representative who will be working on your account. Taking on new technology can seem like a lot of work, but not when the vendor is invested in you finding success.
Related Questions:
Do you have a self-service Help Center?
Do you offer training sessions beyond the initial implementation?
5) What are your security measures? What if you get hacked?
According to the American Bar Association's 2021 Legal Technology Survey Report, 25% of respondents reported that their firms had experienced a data breach last year. That's an uncomfortable number to see, and many firms worry that signing up for an outside SaaS tool will only increase the possibility of a hacker accessing their confidential materials.
You wouldn't survive in this business very long if you left your clients vulnerable to cyberattacks. The same goes for workflow automation vendors.
Discussing these issues early in conversations should be a high priority. Vendors who understand the importance of information security will speak candidly, listing their internal processes that ensure information safety. If they avoid the topic, that may be a red flag.
6) What are some future plans for the product?
Technology is ever-evolving, and you need to form partnerships with companies that prioritize evolution. Even when learning about the current version of a tool, have some fun and ask about future plans! Or, better yet, ask about how the company has evolved over time. If a sales rep mentions the importance of client collaboration in product development, you can trust the company has your team's best interests at heart.
Related Questions:
Do you integrate with any other tools?
What if we have ideas for product customization or evolution?
Workflow automation presents an opportunity to simplify. For example, your firm can automate a number of administrative tasks like office action preparation and IDS filing. But the search for a solution is anything but simple.
Before you sign a contract with a vendor, you want to make sure that you find one that prioritizes customer satisfaction, information security, and transparency in pricing. You can ensure your team finds the appropriate solution with the least amount of stress by addressing these concerns during conversations with sales reps.
On top of our workflow automation solutions, Juristat takes pride in our diligent customer success team, attention to data security, and close, collaborative relationships with each and every one of our clients. Looking to put some of these best practices into action? We'd be happy to walk you through our product offerings.