Juristat Search Now in Public Beta
We're excited to announce that Juristat's new search feature is now in Public Beta. Many of you helped us with valuable feedback in our silent Beta release, so thank you for all your feedback, patience, and support!
Juristat Search allows you to search and filter on all the patent and application text in our system, including rejections and appeals. We also provide filters for art units, examiners, firms, assignees, customer numbers and much more. You can also save and tag searches for later review. The major features are outlined below.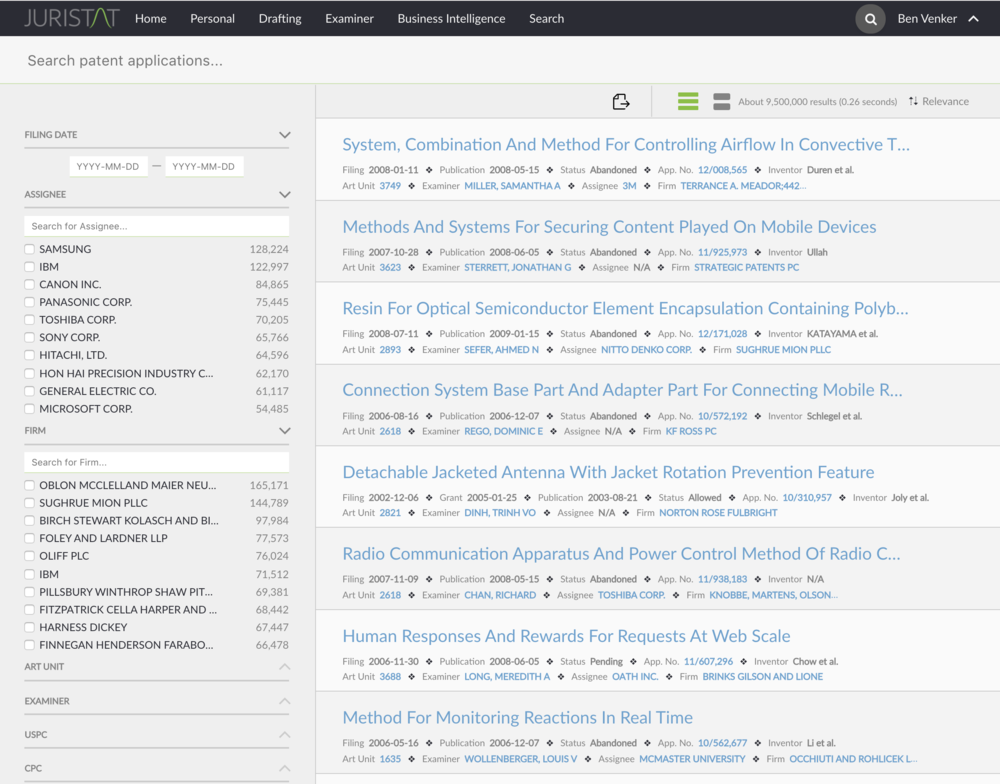 Features
Application View
A completely updated application view that shows the prosecution history of the application, bibliographic information, full file history and PDF documents, drawings, and key performance metrics about the application, the examiner, and the examiner's art unit. The application view also links out to Examiner, Art Unit, and Business Intelligence reports.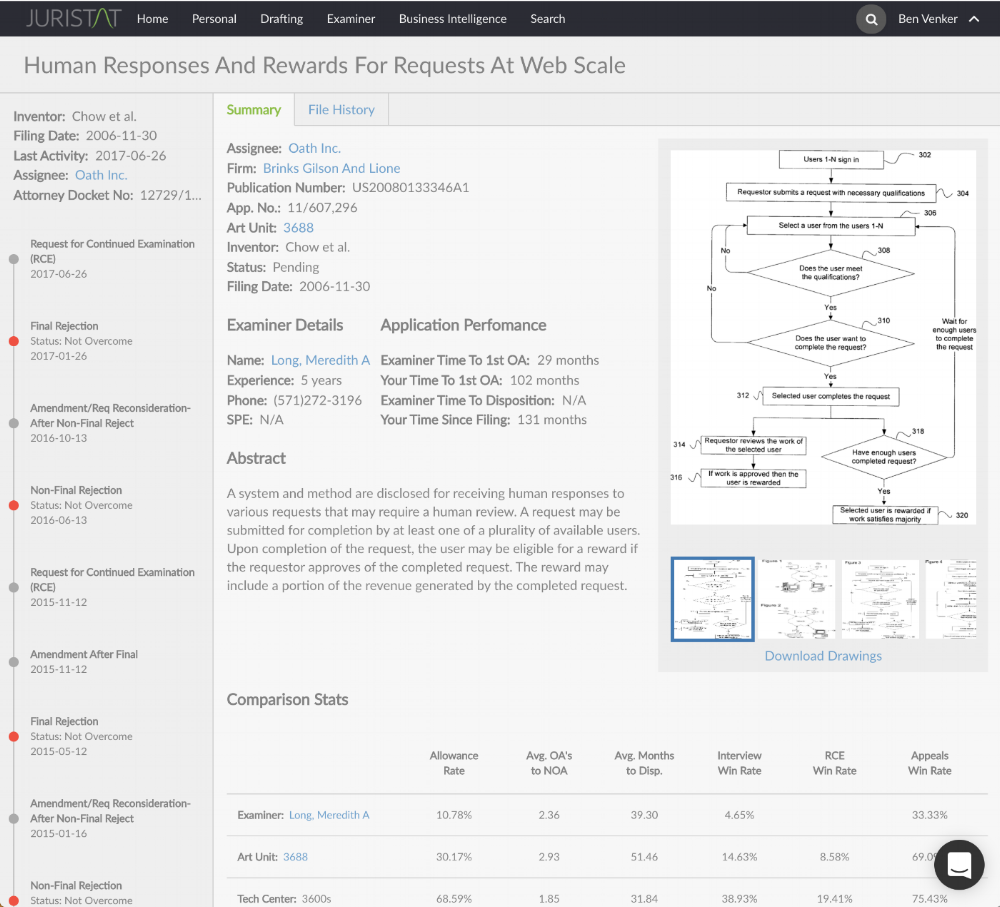 Search History
Your search history is now automatically saved as you search. You can view your search history (and saved searches – see below) by clicking on your username in the top right corner of the app and then click on "Search History".
Saved Searches
You can now save your searches by clicking the disk icon above the search results. Give your search a name, an optional short description, and any tags you like. Tags are separated by spaces or commas. View your saved searches by clicking on the "Saved" tab on the search history page. You can delete, edit, and search for your saved searches on the saved search page.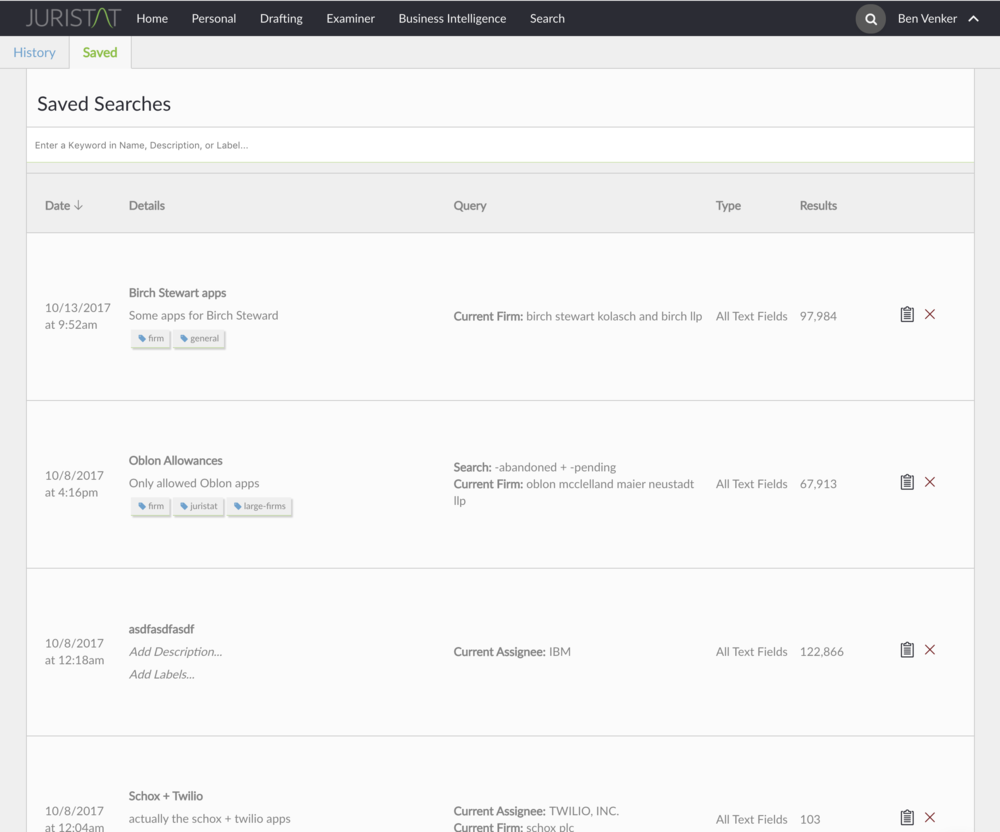 Enhancements
Search Enhancements
Search now waits to start searching until you press the "enter" key in the search box
Inventor names are now visible on search results
Improvements to layout on lower resolution monitors
Many performance improvements to searching
Report Enhancements
Added a design patents filter to filter out design patents from reports in Filters > Other > Design Patents
Added a rejection bases filter to filter reports by rejection bases (101, 102, 103, Alice, Myriad/Mayo, etc.) in Filters > Other > Has Rejection Type
Bug Fixes
Fixed a bug where a search would frequently appear to never stop loading
USPC class filter no longer restricts filter options to the subclasses of the first selected class
Fixed a bug with the date range filter not collapsing after it's activated and a search is performed
Fixed a bug where continuation filters were not updating the continuation graphs after being applied