10 Best Conferences for Your IP Practice in 2023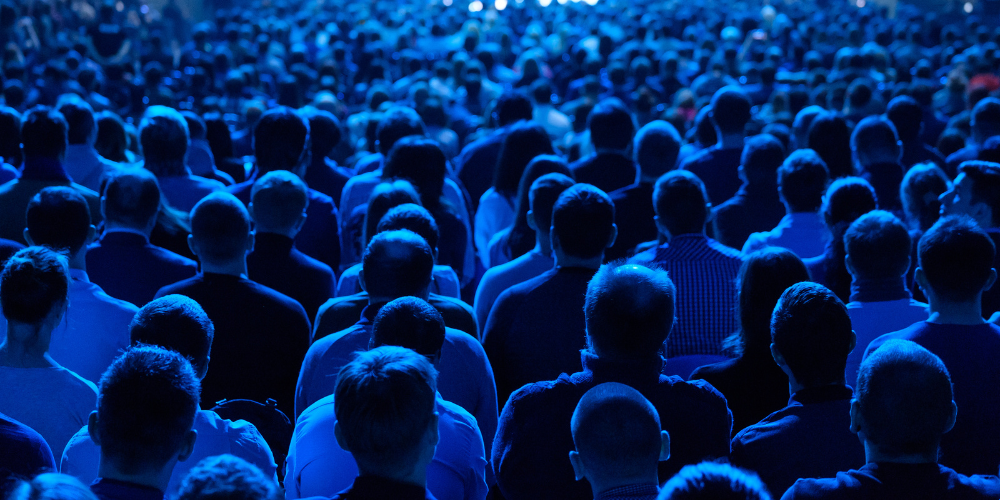 As we hit the ground running in 2023, you may be looking for ways to connect with your fellow patent professionals, get up to speed on the latest developments in legal tech, and be inspired by new solutions to your daily challenges.
Here are some of the best legal conferences for patent professionals to attend this year. And if you see us there, please say hi!:
February 19-22, 2023
JW Marriott
Austin
AUTM's Annual Meeting brings together technology transfer professionals for panel discussions, meetings, and influential speakers.
This year's program includes a "fireside chat" with Kathi Vidal, Under Secretary of Commerce for Intellectual Property and Director of the United States Patent and Trademark Office.
March 1 – 4, 2023
Hyatt Regency Chicago
Chicago
Billed as the best conference for bringing lawyers and technology together, ABA TECHSHOW offers a variety of CLE programming and the chance to demo products from over 100 technology vendors.
This year's program starts with a start-up pitch competition and features sessions on law in the Metaverse, automating client communications, and accessibility in tech, among others.
March 20 - 23, 2023
New York Hilton Midtown
New York
Although Legalweek addresses many topics in the legal industry, legal tech features prominently in its programs.
From the Leaders in Tech Awards to sessions covering best data practices, artificial intelligence, new technologies, and security, Legalweek offers opportunities for IP professional to advance their practice.
April 12- 14, 2023
Omni Shoreham Hotel Washington DC
Washington, DC
IPLSPRING features CLE sessions, networking events, wellness programs, and business meetings.
The programming focuses on practice in patent, trademark, or copyright laws. Sessions will cover legislative updates, managing malpractice risks, steering your practice portfolio, and more.
May 2-4, 2023
Crowne Plaza Palo Alto
Palo Alto
IP Counsel Cafe's "Hidden Risks And Opportunities In A Looming Economic Downturn" focuses on the risks and opportunities that organizations may face in 2023.
Attendees will discuss various issues, including data risk management, NPEs, and tools to increase efficiency during uncertain times.
May 7-10, 2023
Seattle Convention Center
Seattle
Focused on the legal management professional, ALACONF23 offers a variety of educational and breakout sessions, networking opportunities, and the chance to see new products and solutions from vendors.
This year's preconference workshop is on mental health first aid. Adult Mental Health First Aid provides a 3-year certification by the National Council on Mental Wellness. The session will teach participants to recognize the risk factors and warning signs for multiple mental health problems and apply that knowledge.
June 12-14, 2023
Hyatt Regency Mission Bay Spa and Marina, San Diego
IPBC Global bills itself as "the world's foremost gathering of over 600 senior thought-leaders and decision-makers operating in the global IP market."
This year the event will cover technology convergence and licensing negotiations, among other things.
September 10-12, 2023
Hynes Convention Center
Boston
The IPO Annual Meeting offers educational programming from leaders in the IP industry. This global event brings patent and IP professionals together to discuss strategy and best practices.
Programming details are currently limited.
October 19- 21, 2023
Gaylord National Resort and Convention Center
National Harbor, MD
With AIPLA gearing up for its Mid-Winter Institute, there are limited details available for its annual meeting in the fall.
The 2022 meeting hosted over 1,400 IP practitioners with more than 65 speakers, CLE sessions, and networking opportunities.
While no dates or information are available for CAIL's 61st Annual Conference On Intellectual Property Law, we enjoyed this one last year. Juristat co-founder and CEO Drew Winship spoke about the landscape of patent analytics, the benefits of workflow automation, and how new technologies can help patent professionals and their clients.
We're excited to attend some of these great conferences, so if you see us, please say hi! If you can't wait to learn more about Juristat, schedule a demo today.