Highlights From Inside CES 2023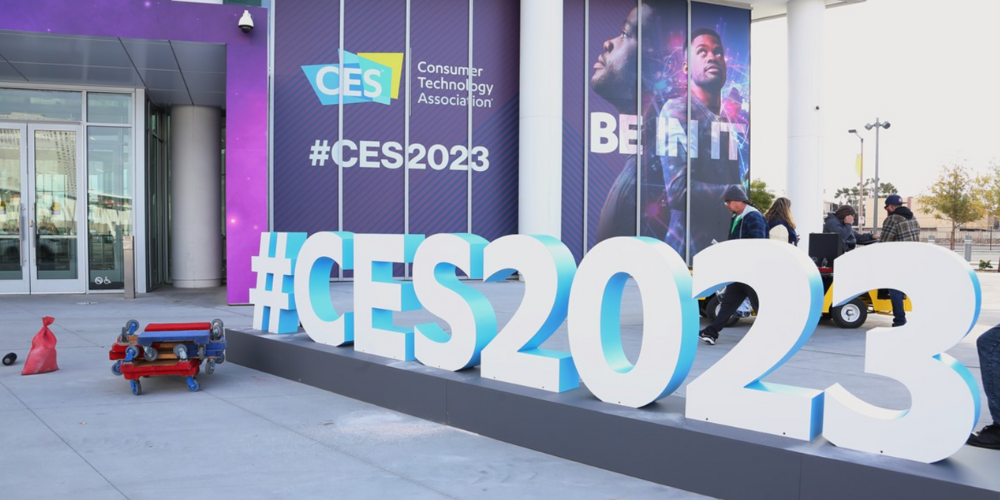 The world's largest and most influential tech event has now concluded in Las Vegas. After going all-virtual in 2021 and suffering reduced attendance in 2022, the

Consumer Electronics Show

roared back to its pre-COVID splendor in 2023.
The show's producer, the Consumer Technology Association, claims that CES 2023 was the largest in-person business event to take place in the U.S. since early 2020, estimating roughly 100,000 attendees.
Here, we take a look at some of the most groundbreaking, interesting, and just plain cool products from CES 2023 with an eye toward how such technologies are faring in patent prosecution at the USPTO.
Smart Home
If you own smart devices, you are probably familiar with the amount of planning and strategizing that goes into setting up a smart home — and, more specifically, which smart home platform to use to control it. Should you go with Amazon Alexa, Google Home, or Apple Home? And once you've made that important decision, how can you be sure that any given smart home device you purchase in the future will work with your chosen platform? For example, Philips Hue smart light bulbs are compatible with all three systems, while SimpliSafe's home security system works only with Amazon Alexa and Google Home.
Walled gardens in the smart home ecosystem are cumbersome for consumers and present a barrier to wide-scale adoption. That's why the star of the smart home space at this year's CES was Matter, the newly launched open-source smart home standard that bridges the operability gaps between the major smart home platforms. With Matter, any smart home device works with any platform; users simply plug in a Matter-enabled device, set it up with the smart home app of their choice, and control it using their preferred voice assistant.
A few of the Matter-enabled smart home devices unveiled at CES included GE Profile's smart stand mixer, Ring's car cam, and LG's MoodUp refrigerator.
Below are some key findings from a keyword search for this technology in Juristat.
Digital Health
Most of us would rather not spend much time thinking about our (or anybody else's) urine. That being said, urine contains a multitude of biomarkers that can tell us a great deal about our overall health and be used to diagnose a variety of conditions. Urinalysis can be used to screen for pregnancy, diabetes, liver disease, kidney disease, urinary tract infections, and sexually transmitted infections, among others. But urinalysis typically involves going to a doctor's office, urinating into a small container, and then passing said container to a technician to be analyzed — in other words, a lot of mildly unpleasant human interaction.
Withings, a manufacturer of smart health devices, aims to eliminate the inconvenience of traditional urinalysis with its U-Scan home urine lab. The U-Scan is a small device that attaches to the inside of the user's toilet bowl and collects urine through a collection inlet. The urine then passes into a cartridge containing specific biomarker tests, the results of which are then sent to the Withings app on the user's phone. At launch, two consumer cartridges will be available: Cycle Sync for menstrual cycle tracking and Nutri Balance for nutrition and hydration information. Doctors and other healthcare professionals will have access to their own customizable cartridges for remote patient monitoring.
Below are some key findings from a keyword search for this technology in Juristat.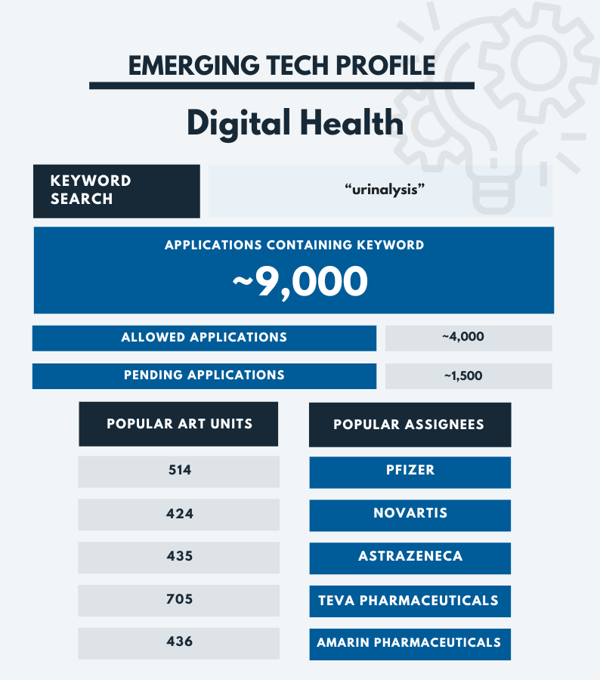 Accessibility
One of the most life-changing aspects of modern technology is its ability to level the playing field for humans of all abilities. While much accessibility-related technology has been focused on interactions with technology itself — screen readers, voice activation, Braille displays, etc. — tech companies are increasingly pushing the power of artificial intelligence and other technologies into the physical realm. Examples include AI-powered prosthetic limbs, object-identifying glasses, and even robotic exoskeletons.
This year at CES, L'Oréal introduced its HAPTA device, a "handheld, ultra-precise smart makeup applicator for users with limited hand and arm mobility." L'Oréal estimates that roughly 50 million people globally live with limited fine motor skills and that HAPTA will offer at least some of them the ability to apply lipstick steadily at home. The device consists of a gimbal with a magnetic attachment that allows for 360 degrees of rotation and 180 degrees of flexion. To use, the user inserts a tube of lipstick into the device and sets it into its intended position. The device then keeps the lipstick level during use, allowing for precise application. While HAPTA will be limited to lipstick at launch, L'Oréal states that it will be followed by additional makeup applicators in the future.
Below are some key findings from a keyword search for this technology in Juristat.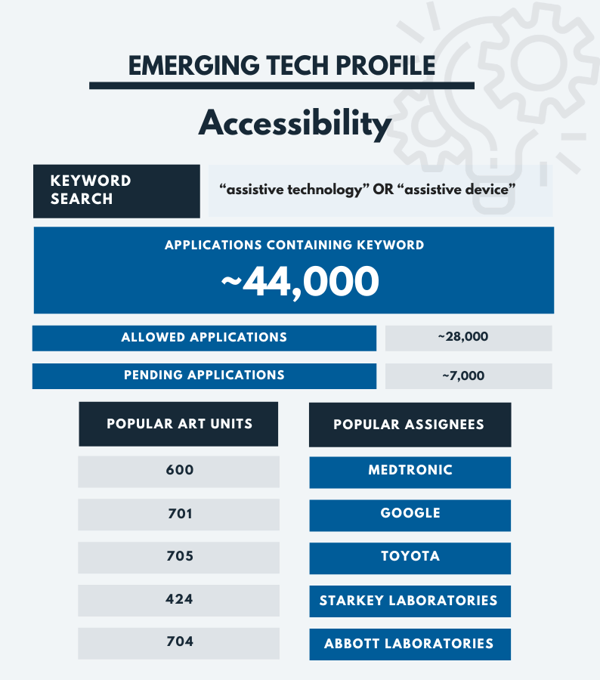 Laptops
Laptops are far from the most groundbreaking or exciting devices available to consumers. Having been on the market for about three decades at this point, consumers know what they are, what they do, and how to use them. While laptops are the workhorse of the professional world — particularly during and after the COVID-19 pandemic, when many companies scrambled to provide them to desktop-bound employees — they do come with limitations. They are frequently less powerful than their desktop counterparts, they lack support for smartphone apps, and their small screens offer little real estate to work with.
Lenovo aims to alleviate that third pain point with its Yoga Book 9i, introduced at CES 2023. The Yoga Book 9i is a laptop only in the academic sense, resembling more of a laptop/tablet hybrid than anything else. The standout feature of the device is its dual screens, which can be used in a variety of configurations. The user can turn it horizontally to use as a traditional laptop (albeit with a screen where the keyboard and trackpad would normally go) or flip it vertically and stand it up in its case to use the screens in portrait mode side by side. The Yoga Book 9i comes with a variety of accessories, including a detachable physical keyboard, an origami-like stand, and a stylus.
Below are some key findings from a keyword search for this technology in Juristat.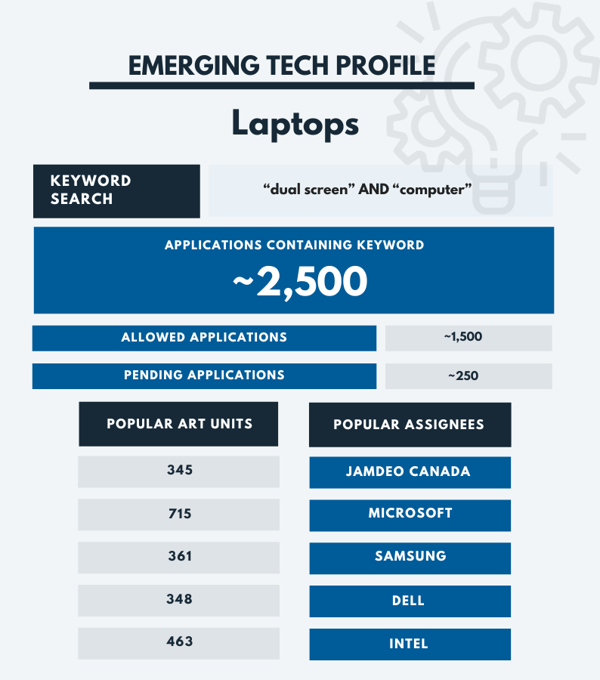 Flying Cars
Yes, you read that right. And, no, this is not a joke. While we have barely scratched the surface of the possibilities of autonomous vehicles, at least one company is venturing even further into the science fiction realm. This year at CES, ASKA unveiled the ASKA A5, a flying car that is part traditional automobile and part helicopter. The vehicle resembles a large SUV topped with wings containing helicopter-like propellors. The company says that the vehicle can be used like a normal car while also offering users vertical takeoff and landing and short takeoff and landing to hop over traffic. The ASKA A5 can reach a maximum flying speed of 150 miles per hour and travel up to 250 miles on a single charge. They will need to be operated by pilots at launch, but the company projects that by 2030 they will be fully autonomous, communicating with each other to avoid in-air collisions.
Below are some key findings from a keyword search for this technology in Juristat.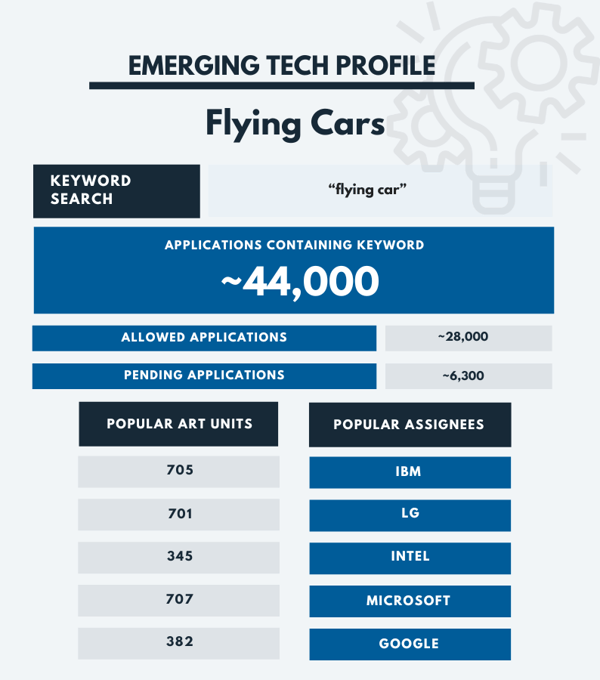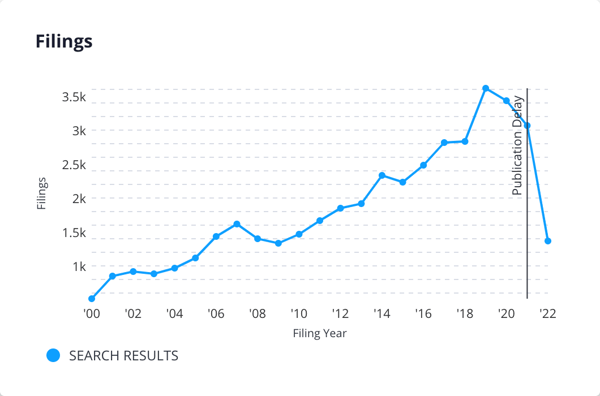 CES shows the pace at which previously theoretical technologies are entering the market. It also shows that the market is getting crowded; with over 3,200 exhibitors in attendance seeking patent protection for their products, competition for a slice of market share is stiff. The best way to carve out your market niche and avoid wasting R&D funds on high-risk patents is through a data-backed patent landscape analysis. To learn how to supercharge your patent strategy with Juristat's analytics tools, set up a demo.