Zuckerberg's Meta Invades Twitter's Nest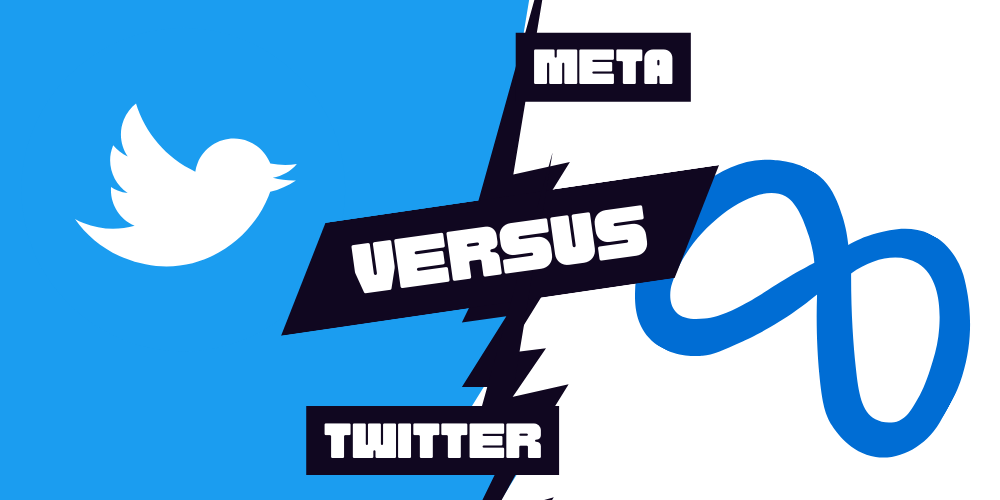 If you took your holiday weekend in an off-grid cabin, you may be unaware that Mark Zuckerberg's Meta launched a new app last week, much to Elon Musk's ire. If your phone is an extension of your body like the rest of us, how are you liking Threads?
Within 24 hours of launching, Threads, a real-time public conversation app with a familiar feel, became the most rapidly downloaded app ever. Users awoke to celebrities and household brands such as Netflix, Wendy's, and Oreo already making use of the platform. Juristat is there too. The American Bar Association has an account but hasn't posted yet. As of right now, the USPTO has not claimed an account (maybe they're busy with DOCX implementation).
Twitter has now accused Meta of hiring former employees and has said it would "strictly enforce its intellectual property rights," according to a letter from Twitter attorney Alex Spiro.
These two giants in the social media space are not new to bumping up against one another in the patent and IP space. Running a Juristat 102 Forward Citation Report shows that Twitter and Meta have each cited the other about a dozen times. Given their shared industry, that should come as no surprise.
To further examine each company's patent prosecution analytics, we turned to Juristat's database of more than 10 million pending, abandoned, and granted patent applications. This analysis was conducted in July 2023 and excludes design patents.
Looking at disposed applications alone, Meta has a much more extensive patent portfolio than Twitter. Meta, founded in 2006, has 12,800 disposed applications, and Twitter, founded in 2004, has 1,406 disposed applications.
When it comes to patents in the pipeline, published data shows Meta has 1,273 pending applications, while Twitter has just 54. And while we are still processing data from 2022, we know that Meta filed 642 patent applications last year, and Twitter filed 32.
When it comes to average allowance rate, Twitter bests Meta by 12 percentage points, 94% to 82%. Both social media companies are still well above the USPTO average of 72%.
Both Meta and Twitter have a slower time to disposition than the all-USPTO average of 27.2 months. Meta did come in ahead of Twitter, though, averaging 30.6 months to Twitter's 37.7 months.
The companies have near identical stats for average number of office actions before allowance, though both exceed the USPTO average of 1.9 office actions, with Meta at 2.3 office actions, and Twitter at 2.1, on average.
Meta has a slightly better track record in protecting independent and dependent claim language throughout the patent prosecution process. The company's change in independent claims is -0.19, and its change in dependent claims is -1.23. Twitter's change in independent claims is -0.21, and its change in dependent claims is -1.63.
Obviously, being in the same industry, Meta and Twitter operate in many of the same art units. Both focus on applications related to computers, databases, information, and communication.
With the exception of Meta's showing in AU 3681, which focuses on data processing, both social media companies have a more favorable allowance rate than their common art unit averages.
Juristat's industry-leading database and intuitive user interface make it easy to compare metrics side by side. Whether you're facing a merger, acquisition, or need to quickly and easily identify the major players in your market, Juristat's data can paint a picture of the patent landscape for your business. Find out how by scheduling a demo.