Six Key Trends From Juristat's 2022 Top Patent Firms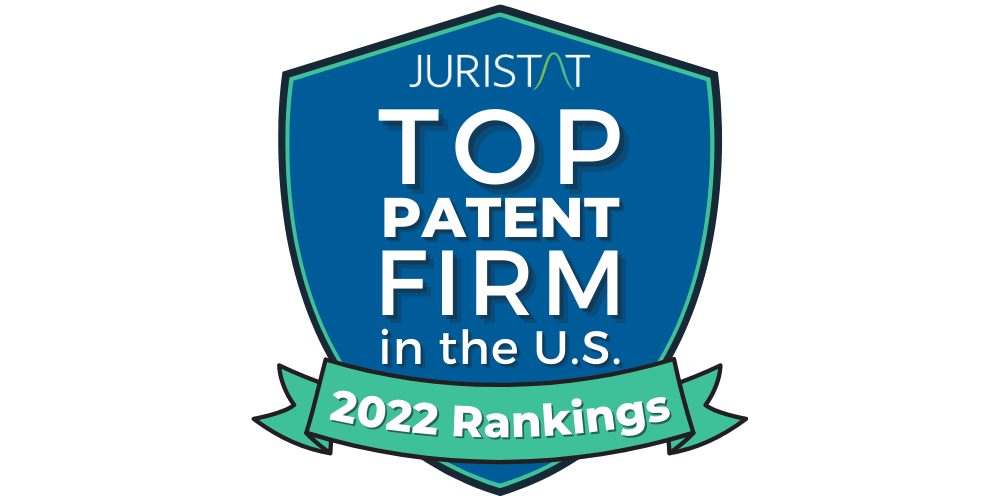 Time to dive deeper into key trends behind this year's rankings.
At the start of each year, we publish our annual rankings of the best firms in each technology center at the USPTO. Analyzing each firm's allowance rate, number of office actions before allowance, and count of applications filed, these rankings consider both performance and volume of work.
Some longtime followers may recall that Juristat used to publish a single list, the "Juristat Top 100." While perhaps more straightforward, we knew that a single list didn't recognize the nuances within patent prosecution, nor did it reflect the needs of businesses looking to find expertise in a specific field.
And so, starting in 2019, we relaunched the rankings to focus on technology-specific expertise rather than general aptitude across the entire USPTO. You can explore the final rankings and learn more about our methodology here. In this post, we want to dive deeper into some of the numbers behind this year's rankings.
Here are six key trends we uncovered in the 2022 rankings of the top firms in each technology center at the USPTO:
1) 111 firms earned a spot on our rankings this year
In 2019, we saw 105 firms rank in at least one technology center. At 111 unique firms, 2022 continued a small but steady growth trend. It's important to remember that the ranking here is based solely on performance metrics. More firms earning a spot in our rankings indicates increasing quality (and competition) in the market.
2) 58 firms have ranked four years in a row
The fourth year of our rankings saw 58 firms with repeat appearances. Patent prosecution can seem unpredictable, but these firms have demonstrated consistency year after year. Click here to explore the rankings and see all the firms.
It's worth noting that McCoy Russell and Dentons ranked for the fourth year in a row and held their top spots in TCs 3700 and 1600, respectively, for four consecutive years.
3) Fish & Richardson is the only firm to rank in all eight technology centers
Fish & Richardson's exceptional allowance rate, office actions to allowance, and filing volume propelled them to a spot on each of the eight technology centers we analyzed. If you're feeling déjà vu, don't worry. This is the fourth year in a row that the firm has achieved that honor.
Though Fish & Richardson didn't earn the number one rank on any of the lists this year, the firm did rank consistently high, most notably in TC 1700, where they ranked second, and in TC 2400, where they ranked third.
Not to be counted out, Foley & Lardner and Kilpatrick Townsend ranked in seven of the eight technology centers; Schwegman Lundberg & Woessner, and Knobbe Martens appeared in six. These rankings represent the best in patent prosecution, and the metrics for these firms prove their commitment to well-rounded, consistent practice.
4) Harrity & Harrity ranked #1 in two different technology centers
Fish & Richardson may have made the shortlist for each of the eight technology center rankings, but Harrity & Harrity was the only firm to rank #1 in two different technology centers. The firm earned a #1 ranking in both TC 2400 and TC 2600. Their position is a testament to firms that take analytics seriously and use data to their advantage.
5) The challengers have entered the ring…
In previous rankings, the firms holding the top spot were more often than not repeats of the year before. In 2022 that is not as true; there were far more shake-ups this year.
TC 1700 was held by Oblon in 2021 and 2020, but now Dinsmore has the top spot
Lee Hong Degerman Kang & Waimey held the top spot in TC 2400 from 2019-2021, but now Harrity & Harrity is in the lead
TC 2600's top spot went to Fenwick & West in 2019-2021 but is now held by Harrity & Harrity
Darrow Mustafa led TC 3600, which went to McCoy Russell in the two previous rankings.
Tech Centers 1600, 2800, and 3700 did not see a change in power, with Dentons topping the list in TC 1600 for the fourth year running, Slater Matsil in 2800, and McCoy Russell holding onto TC 3700 for the fourth year in a row. All unseated firms from their #1 position still ranked in their respective TCs.
Check out the complete list of firms by tech center here.
6) 12 firms are new to the rankings
In our four years of ranking the top firms by technology center, this year marks the first time these 12 firms have earned a spot. Their emergence on the list proves the value of regular firm review to further strengthen your practice, like with our new Prosecution Health Dashboard.
Notably, two of these firms are debuting near the top of the rankings. BCIP at #2 in TC 3600, and Maschoff Brennan at #2 in TC 1600.
The 111 firms on our rankings earned their spot through exceptional performance – not through a call for participation or a hefty entry fee. Just as we rely on data to rank the top firms objectively, modern patent firms (and the clients that hire them!) rely on analytics to make strategic, data-driven decisions. And with data from more than 10 million pending, abandoned, and granted patent applications, Juristat is the most robust patent analytics platform available. Curious to see how Juristat can revolutionize your patent strategy? Let's take a look.