5 Questions To Ask When Evaluating Outside Counsel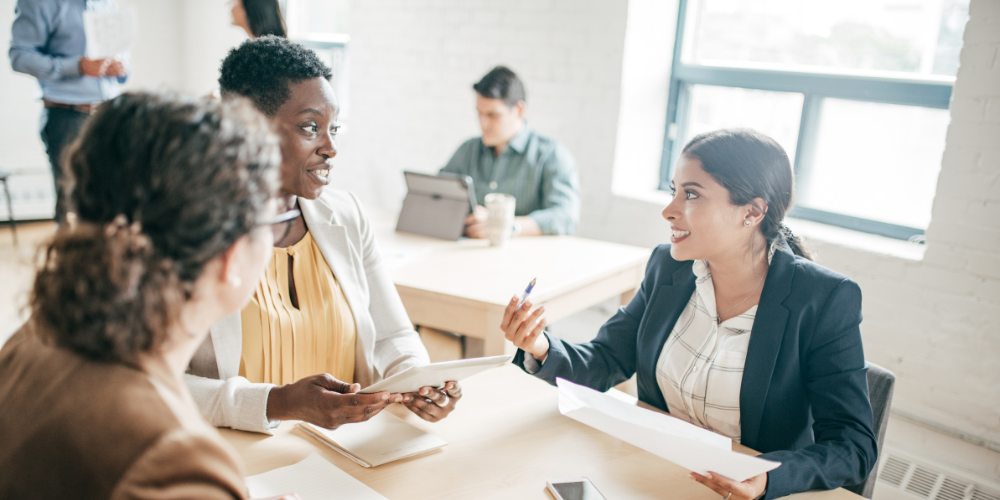 Your patent portfolio is your future, and you want to make sure it is in the best hands possible, legally speaking.
When selecting outside counsel, it might be tempting to hire the biggest firm or the oldest. But that firm may not necessarily be the best fit for your organization. You also might find yourself sticking with a firm that has a great reputation but isn't fulfilling your needs.
Ask these five questions to ensure your outside patent firm's performance is maximizing profit and IP value.
1. Has outside counsel identified new revenue opportunities?
Your attorney should be more than just a prosecution professional. With their knowledge of the patent landscape, they should be able to enhance your business by identifying new licensing opportunities and protect your existing portfolio by making sure your IP is not infringed upon.
If they're not running a 102 Forward Citation Report, you may miss out on profitable opportunities. This report identifies when an examiner forward cites your patent or patent application against competitors in 102 rejections.
Tracking 102 citations is a simple way to identify potentially lucrative licensing opportunities or highlight possible mergers or acquisitions of a competing entity. The report can protect your organization from patent infringement, as well as access the information necessary to file CONs to block infringing parties further if the application is pending.
2. Is outside counsel tracking metrics that matter?
If you only do one thing to gauge outside counsel's efficacy, it should be to track their performance using meaningful data points. Using patent analytics, you can compare the outside firm to either your own in-house team or to other competing counsel. You can even calculate how many additional allowed applications the firm could gain for your portfolio.
You can also estimate potential prosecution savings based on a firm's history at the USPTO. Analyzing your outside counsel's average interview rate, as well as amendment, RCE, and appeal rates, can give you an idea of how a firm's cost stacks up to other firms you might be considering…or should be considering.
If your company is hearing pitches or reviewing RFP responses from various outside counsel contenders, no doubt you hear the same accolades and statistics time and time again. Most firms will already be consistently tracking their allowance rate, but firms that really want to know how their strategy stacks up should present you with their normalized allowance rate.
While an allowance rate is a useful baseline comparison, Juristat's Normalized Allowance Rate is a more specific way to gauge outside counsel's efficacy. The formula creates a rate that reflects a firm's performance relative to the rest of the USPTO, factoring in both average examiner allowance rate and the USPTO average allowance rate. This gives you a more accurate evaluation and a better predictor of future success.
When it comes to evaluating legal partnerships, there are many factors at play. With patent analytics at your fingertips, you can see which outside firms could strengthen your patent portfolio at the most affordable cost to your company.
3. Is your outside firm helping you control costs?
There are many ways your outside counsel could, and should, be helping your organization control cost.
Applications with difficult paths to allowance can quickly become a drain on resources. The longer an application is pending at the USPTO, the more office actions it accumulates, and the more expensive the prosecution becomes.
With custom application alerts, you can spot potential high-cost prosecution and make a plan of action to get ahead of it. Set alerts on your applications based on specified prosecution events, office action or response counts, and even examiner metrics. Plus, you can forward your custom alerts directly to your outside counsel, ensuring all stakeholders are on the same page.
Juristat clients use custom alerts to limit lengthy and expensive prosecution, for example:
Recommend a CON for a likely NOA
Take strategic action on applications with excessive RCEs
Identify applications that have surpassed their assigned examiner's OA to allowance rate
Recommend an interview based on the assigned examiner's interview win rate


4. Does your outside counsel implement cost-saving technology?
If your outside counsel is sticking to the way they've always done things, you may be the one paying for them to stay in the stone age.
Implementing workflow automation can help reduce errors in the patent process. From a time-consuming IDS to an intricate figure drawing, your outside counsel should minimize human error whenever possible.
During prosecution, small mistakes can turn into costly delays and diminish profit margins. More and more firms are turning to AI-powered legal tech to improve the accuracy of their current processes. An analysis of office action responses found that nearly 12% contain errors made by attorneys. These errors result in excess USPTO fees and a delay in your timeline.
Less than 0.5% of OA responses produced by Juristat during the same analysis timeframe contained a comparable error. Juristat OAR improves firm efficiency, enhances the quality of life for support staff, and increases profits per partner.
5. Are you aligned on what success looks like?
Finally, you and your outside counsel need to be aligned on what success looks like for your partnership.
Whether you are looking to avoid expensive patent prosecution or identify patents that are not worth their maintenance fees, Juristat provides the tools necessary to ensure your budget is driving growth rather than hindering it.
Are you ready to find the best outside counsel for your firm and begin a profitable partnership? Let's talk about how Juristat can help.