We've got some exciting new features for you in the latest Examiner Reports release. You can read more about how to use these new features – and Juristat Examiner Reports in general – in our posts on managing client expectations and how Examiner Reports are power tools for patent lawyers. For now, here's the quick rundown of the new stuff:
Rejections Text Search
The most exciting feature in this release – and one we've had many customers request – is the ability to search the text of an examiner's rejections. Today, we're thrilled to introduce rejection text searching as a Beta feature. The functionality is there, but we're still loading in all our rejections data. All your examiners' rejections will be fully searchable by November 1, 2016, but you'll begin to be able to search some examiners' rejections before that.
We also brought back the rejections checkbox filters from our previous Examiner Reports. If you're new to Juristat, these are a great way to find a prosecution path that matches that of your application.
New Metrics
Examiner timing information has returned, giving you the average number of months between key events.

Disposition by Rejection Count shows you how the examiner's allowance rate changes at each successive office action.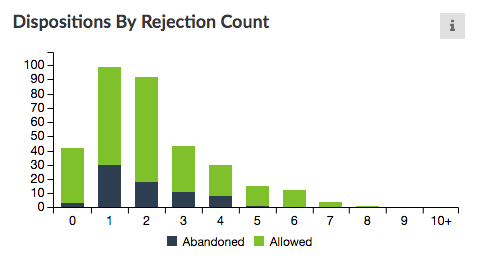 Effect of Interview on Allowance Rate shows the allowance rates for applications overall, compared to the allowance rate of applications that had at least one interview and those with no interview at all.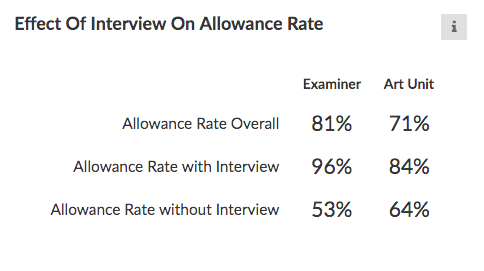 New Appeals Statistics
The updated reports include three new appeals metrics. Now you can see outcomes at the pre-brief conference, appeal brief, and PTAB stages.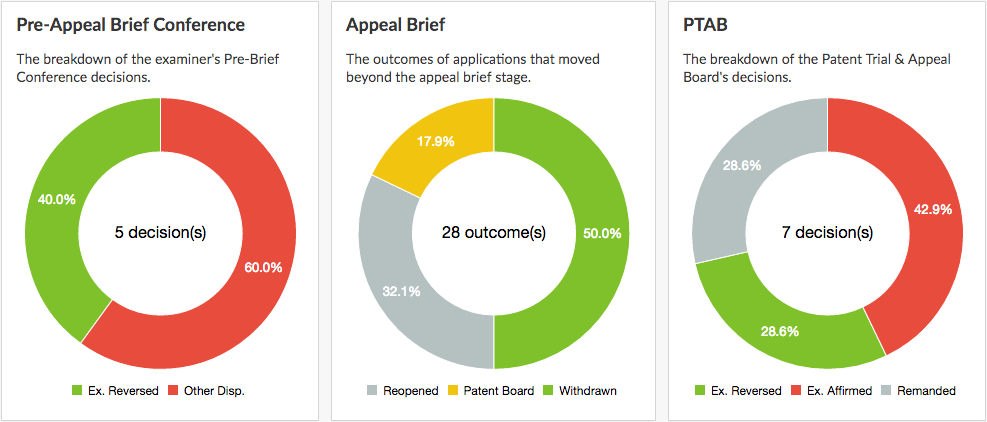 Frequent Firms & Assignees
We've also added two new tables showing which firms and assignees the examiner sees the most: