2022 Mid-Year Patent News Update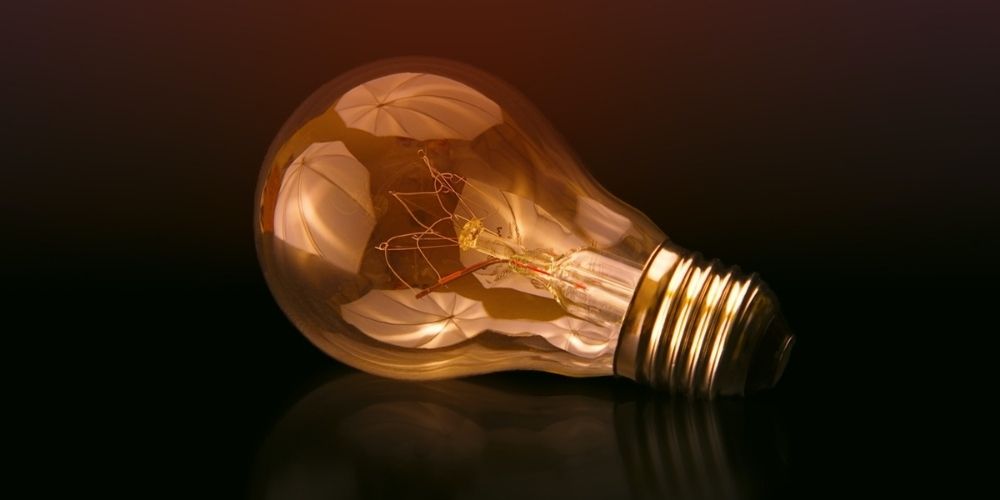 We are nearing the halfway point of 2022, with a new director at the USPTO, another opportunity to clarify the §101 patent eligibility framework, and a pair of bills poised to innovate the semiconductor industry. Here's what you need to know about the year in patents so far.
Director Vidal Announces Her Top Priorities for the USPTO
Kathi Vidal was sworn in as Under Secretary of Commerce for Intellectual Property and Director of the United States Patent and Trademark Office (USPTO) on April 13, ending more than a year of interim leadership. While concrete plans for her directorship were initially hazy, Director Vidal issued a blog post titled "Just getting started" that provided a clearer picture of what she hopes to accomplish. In it, she outlined some of her top priorities for the USPTO. These include:
Formalizing the Director review process for Patent Trial and Appeal Board (PTAB) decisions
Easing the transition to DOCX filing
Reevaluating the USPTO's requirements for design patents
Expanding innovation across socioeconomic and geographical lines
Scaling up the USPTO's pro bono programs
Moving forward discussions on patent eligibility
On a broader level, Director Vidal is focused on defining the USPTO's new "mission" and "vision," which are currently in interim form. The interim vision is "Unleashing America's Potential," and the interim mission is "to be a catalyst for inclusive innovation, economic prosperity, U.S. competitiveness, national security, and world problem-solving."
According to the Director, "we need to incentivize and protect more innovation, especially in key technology areas, and bring that innovation to impact." The next step will be setting high-level interim objectives for internal and public feedback.
Solicitor General Files Amicus Curiae Brief Urging Supreme Court to Grant Certiorari in American Axle & Manufacturing v. Neapco
Debates surrounding patent eligibility under 35 U.S.C. §101 continue to rage in 2022. Since the Supreme Court's landmark §101 decisions in Mayo Collaborative Services v. Prometheus Labs, Inc., 566 U.S. 66 (2012) and Alice Corp. v. CLS Bank International, 573 U.S. 208 (2014), the Court has been asked several times to revisit the Mayo/Alice framework it set out in those cases, declining to do so in every instance.
The latest attempt to get the Court to clarify or even overturn its §101 precedent comes in American Axle & Manufacturing, Inc. v. Neapco Holdings, LLC, which presents two questions:
What standard determines whether a patent claim is "directed to" a patent-ineligible concept under step 1 of the Supreme Court's two-step framework for determining whether an invention is eligible for patenting under 35 U.S.C. §101?
Is patent eligibility (at each step of the two-step framework) a question of law for the court based on the scope of the claims or a question of fact for the jury based on the state of art at the time of the patent?
The patent at issue describes a method of manufacturing driveshafts that reduces vibrations. Representative claim 22 recites a "method for manufacturing a shaft assembly of a driveline system" and involves "tuning a mass and a stiffness of at least one-liner," among other steps.
The Federal Circuit found that claim 22 was directed to a natural law because "it clearly invokes a natural law, and nothing more, to accomplish a desired result." The court explained that "controlling the mass and stiffness of" a liner to match relevant frequencies to dampen vibrations requires the use of Hooke's law, "an equation that describes the relationship between an object's mass, its stiffness, and the frequency at which the object vibrates."
At step 1 of the Mayo/Alice framework, the court considered claim 22 merely to require the application of Hooke's law to tune a prop shaft liner, rendering it "directed to" a law of nature and thus patent-ineligible. At step 2, the court found that there was no "inventive concept" that transformed the claim into patent-eligible subject matter.
The petition for certiorari is currently pending, and, in May 2021, the Court asked then-Acting Solicitor General Elizabeth Prelogar to file a brief expressing the views of the United States. (Prelogar was subsequently confirmed as Solicitor General in October 2021). In her brief filed in May 2022, Solicitor General Prelogar argued that the Federal Circuit erred in holding that claim 22 was directed to patent-ineligible subject matter, stating that the claim does not simply "describe" or "recite" a natural law. Rather, it is an "industrial process" that, like all mechanical inventions, necessarily requires the use and application of laws of physics. Such reliance by itself cannot render the claim patent-ineligible, the Solicitor General argued. The brief also cited substantial confusion surrounding the current Mayo/Alice framework and the USPTO's 2019 Revised Patent Subject Matter Eligibility Guidance, which attempted to clarify the judicial framework as much as it could.
The Solicitor General recommended that the Court grant the petition as to question 1, as "[t]his case is a suitable vehicle for proving greater clarity." She argued that "[b]y applying Section 101 to the more traditional industrial manufacturing method at issue here, the Court can more readily draw on historical practice and precedent to clarify the governing principles, which can then be translated to other contexts."
The brief did not issue a recommendation as to question 2, as it is a "satellite procedural question" that would be difficult to answer if the substantive uncertainty surrounding § 101 persists.
Bipartisan Innovation Act Heads to Conference Committee
In May, the Senate's United States Innovation and Competition Act (USICA) and the House's America COMPETES Act, having passed their respective houses of Congress, headed to a conference committee to resolve differences between each version of the bill. The bills are referred to collectively as the Bipartisan Innovation Act (BIA).
The USICA would:
provide funding through FY2026 to support U.S. semiconductor manufacturing, research and development, and supply chain security;
provide funding for wireless supply chain innovation;
establish a Directorate for Technology and Innovation in the National Science Foundation;
extend through 2025 the authority of NASA to lease its non-excess real property and related personal property;
require federal infrastructure programs to provide for the use of materials produced in the United States;
impose sanctions on China for cybersecurity and human rights abuses;
include initiatives related to elementary and secondary education, including those to increase computer science education;
contains provisions related to higher education, including those reauthorizing through FY2027 international education programs
address China's influence on institutions of higher education;
modifies and expands the schedule for graduated merger filing fees;
The America COMPETES Act would:
provide funding for the domestic production of semiconductors;
require the federal government to undertake efforts related to cybersecurity, defense procurements, and inflation;
modify Department of Homeland Security's activities, including by requiring domestic sources for certain procurements;
set out financial regulations for cannabis-related businesses
impose liability on certain e-commerce platforms for third-party trademark infringement,
change immigration provisions that apply to, for example, entrepreneurs;
expand pre-merger notification requirements;
While neither bill would make substantive changes to U.S. patent law, they would authorize the use of funds granted to academic institutions to be used for patenting and technology transfer activities. They would also require the USPTO to establish procedures for the voluntary collection of demographic information from patent applicants, including gender, race, military or veteran status, and any other category the Director deems appropriate.
This would be a boon for equity in innovation, as efforts to diversify the innovation economy frequently are hampered by a lack of demographic data from the USPTO. Given that the bills are intended primarily to supercharge American manufacturing and lessen our dependence on China, they likely would result in an increase in patent applications at the USPTO if signed into law.
Restoring the America Invents Act Stalled
The BIA appears to be making good progress, at least by American legislative standards. At the other end of the spectrum is the Restoring the America Invents Act, which has made no progress since it was introduced in the Senate in September 2021. The bill's sponsors claim that it would address problems for small businesses caused by "poor-quality patents," although it has also been described as "a wish-list of patent-killers seeking to cancel patent rights."
GovTrack puts the bill's chance of being enacted at 3%.
Senator Patrick Leahy, Longtime Patent Reform Advocate, Announces Retirement
Senator Patrick Leahy (D-VT) announced that he would not seek reelection in 2022. Senator Leahy held a variety of roles during his nearly 50-year career in the Senate, including as the incumbent president pro tempore, placing him third in line to the presidency. He also serves as the incumbent chair of the Senate Judiciary Subcommittee on Intellectual Property and has championed a number of IP-related related bills during his tenure, most notably the Leahy-Smith America Invents Act.
Senator Leahy's seat in Vermont leans strongly Democratic, and his retirement is not expected to affect the balance of power in the chamber in the 2022 midterm elections.
Drew Hirshfeld to Step Down from USPTO
Another high-profile exit in the IP world is Drew Hirshfeld, who announced that he would step down in June 2022 after a nearly 30-year career at the USPTO.
Hirshfeld joined the USPTO in 1994 as a patent examiner, eventually rising through the ranks to become Commissioner of Patents in 2015. The office of the Commissioner for Patents is tasked with overseeing patent examination, publishing and disseminating patent information, recording assignments of patents, and maintaining search files of U.S. and foreign patents. His most recent assignment was as interim Director of the USPTO, a position he held from January 2021 until Kathi Vidal was confirmed as Director of the USPTO in April 2022.
The patent landscape is constantly shifting. The rest of 2022 will undoubtedly bring a new set of policy updates, and you don't want to be caught off guard when they arrive. Using an analytics tool like Juristat can help you see how industry changes are impacting examiner behavior, response strategies, and more. Request a demo of Juristat today.