Kathi Vidal Takes the Reins at the USPTO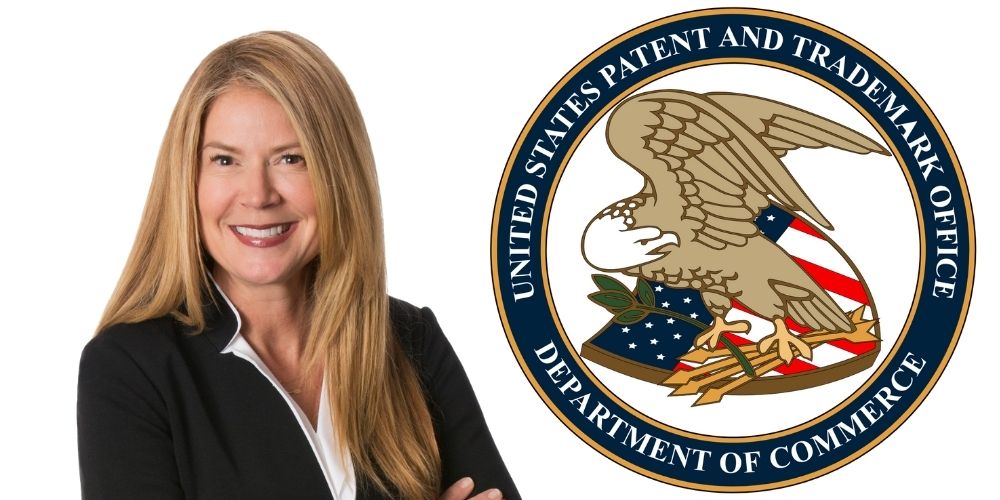 On April 13, 2022, Kathi Vidal was sworn in as the 59th Director of the United States Patent and Trademark Office (USPTO).
As we reported previously, her nomination by President Biden in 2021 was uncontroversial, and she is eminently qualified for the office. Her most recent role was Managing Partner of the Silicon Valley office of Winston & Strawn, which she held since 2017. She was also Global Head of Litigation at Fish & Richardson from 1997 to 2017 and clerked for Judge Alvin Anthony Schall of the United States Court of Appeals for the Federal Circuit from 1996 to 1997. Her technical background is in electrical engineering, and she worked in the field at General Electric and Lockheed Martin before practicing law.
With Director Vidal having fully taken the reins at the USPTO, we now have a clearer picture of what she hopes to accomplish.
Opening Remarks
In her first remarks as Director of the USPTO, Director Vidal argued that the current pace of technological development is exceeding Moore's Law. First articulated in 1965 by Gordon E. Moore, the co-founder of Intel, the law holds that the number of transistors on a microchip doubles about every two years, while the cost of computers is halved. It generally stands for the principle that technological growth is exponential. By invoking Moore's Law in this context and arguing that we have now exceeded it, Director Vidal seems to be implying that the USPTO will have to work much harder to catch up.
Some other key themes from her opening remarks included:
Focus on anticipating future challenges and moving proactively to solve them
Expansion of access to the innovation economy
Emphasis on the value of mentorship and collegiality
Need for collaboration among the USPTO, the Administration, Congress, and the courts in the innovation ecosystem
Director Vidal also shared a few background details. She has close professional relationships with Federal Circuit judges Kimberly Moore, Raymond Chen, and Kara Stoll due to clerking together with them at the Federal Circuit. She and Chief Judge Moore are close personal friends, as well as godmothers to each other's children. She also counts Todd Dickinson, Director of the USPTO from 1999 to 2001, among her mentors.
First Order of Business
Director Vidal's first order of business in her new role relates directly to her power over the USPTO — increasing transparency as it works to formalize the Patent Trial and Appeal Board (PTAB) Director review process. In United States v. Arthrex, Inc., the Supreme Court held that final written decisions of the Administrative Patent Judges of the PTAB must be subject to Director review. The USPTO then implemented an interim Director review process while it worked toward forging a permanent process. To promote transparency while it irons out the details, Director Vidal announced that the USPTO would be issuing a Request for Comment on Director review and other processes the USPTO uses. "We plan to formalize these processes once we hear from a broad range of stakeholders," she stated.
We are excited to begin a new era at the USPTO and we wish Director Vidal all the best during her tenure at the head of this vital agency. We share Director Vidal's commitment to transparency and equity in the innovation economy. To see how we are advancing both, schedule a demo of Juristat today.