New in Juristat: PTAB Expert Search, Pending OA Response Tracking, and Printing Improvements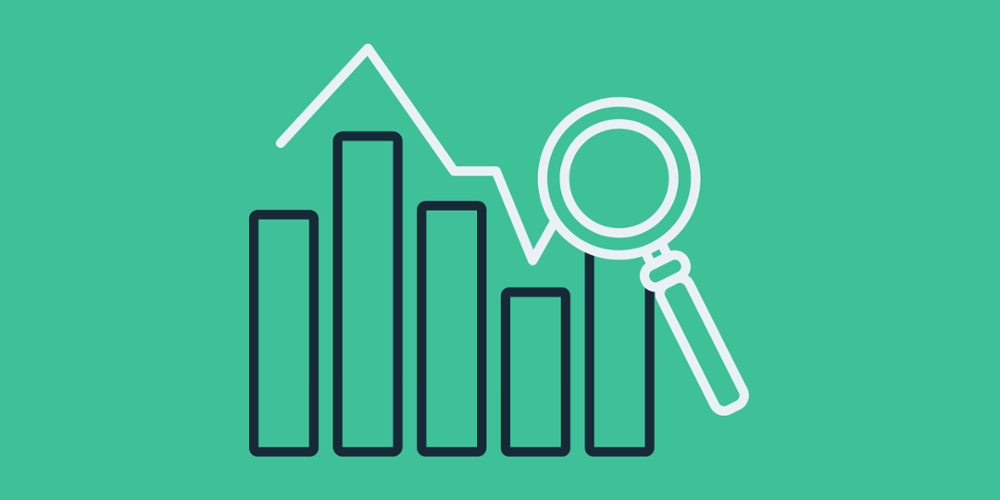 Juristat is moving beyond patent prosecution strategy, creating products and features that simplify patent litigation and workflow automation. See what's new, including our powerful PTAB Expert Search, comprehensive office action response tracking, and improved printing capabilities.
New! PTAB Expert Search
Finding the right expert for PTAB proceedings is crucial to your success, but no one likes paying expensive recruiter fees.
Juristat PTAB Expert Search eliminates the need to hire recruiters and allows firms to search a trusted, industry-leading database of every expert witness from every PTAB case. Pay just once, with no limit on the number of searches or number of seats. Ditch the recruiters and search for expert witnesses independently, saving time and cutting costs by 70%.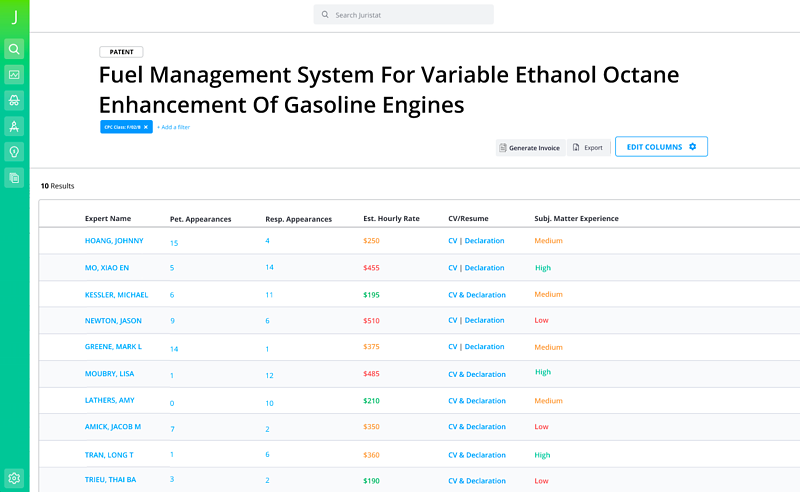 In addition to finding the most reliable experts, unlimited access to our database allows for opposition research in PTAB proceedings. You can review experts retained in cases against you, see positions they've supported in the past, and find contradictions in their past arguments. By finding inconsistencies, you can strengthen your case against their dissent.
Want to see our PTAB Expert Search in action? Schedule a personalized walkthrough today.
Update! Easily track pending OA response packets
​​Get a comprehensive look at all in-progress office action responses, as well as those ready for your review.
With our OAR management dashboard, Juristat clients can view and download all the OA response shells produced and sent from Juristat. And now, clients can easily track pending OAs as well, with a list of the response shells still in progress. This new queue adds an additional level of convenience and oversight to your OA workflow management.
Update! Improved printing
We've heard your requests! Improved printing functionality is finally here. Juristat Analytics clients can now print Examiner and Intelligence reports directly from the Juristat app, making it easier than ever to share data with your clients and stakeholders. Simply click the "Print Report" button near the top of the dashboard to print a PDF of the report.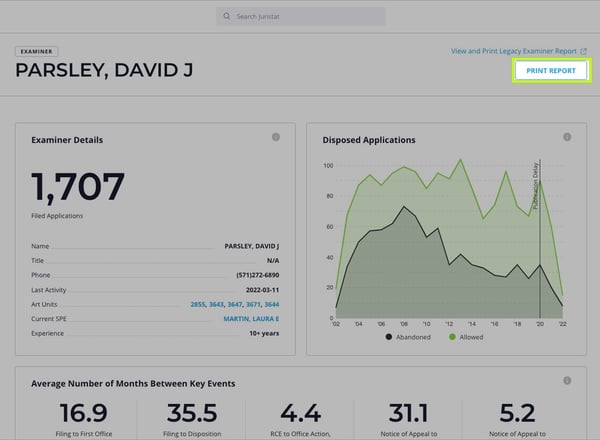 Want to see these updated features in action? Schedule a demo today.