2023 Mid-Year Patent News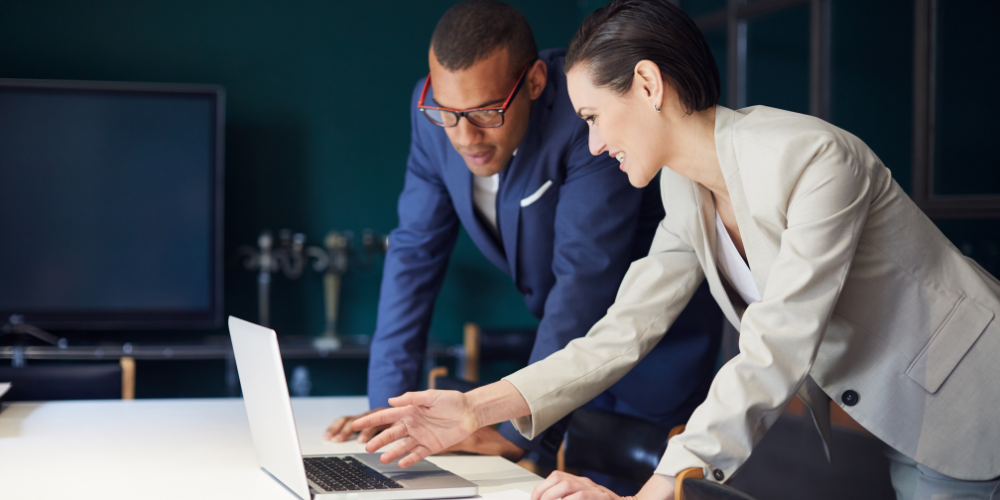 From new USPTO offices to landmark Supreme Court patent cases to patent eligibility reform legislation, 2023 has shaped up so far as a busy year for the patent world.
From new USPTO offices to landmark Supreme Court patent cases to patent eligibility reform legislation, 2023 has shaped up so far as a busy year for the patent world.
Learn more about some of the most important patent-related news of 2023 in our annual Juristat mid-year review.
At the USPTO
Office Switches to Electronic Patent Grants
In February, the USPTO announced that it was ending the practice of issuing paper versions of granted patents to applicants, instead opting to issue patents as electronic "eGrants." During a transition period (the exact duration of which is undetermined), the Office will continue to issue a paper version as a ceremonial copy. At the end of the transition period, a paper version will still be available for a nominal fee. The Office estimates that moving to eGrants will save about $2 million annually in printing and mailing costs. Another benefit of the eGrant system is that applicants will receive their electronic patent in PDF format on the day of issuance.
Council for Inclusive Innovation Launches Initiative to Expedite Patent Applications for First-Time Filers
The USPTO announced in March that its Council for Inclusive Innovation was launching its First-Time Filer Expedited Examination Pilot Program. The program is open to individuals and businesses that qualify for micro entity status and aims to expedite the issuance of a first Office Action on their applications. The program does not give patent examiners a specific deadline by which to issue a first Office Action; rather, it allows applicants to file a petition to afford their applications "special status." If granted, their applications will then advance out of turn to examination. Director Vidal states that expedited review of eligible applications will allow first-time filers with micro entity status to make key business decisions at an earlier stage as they work to take their innovations to market.
The Office will accept applications to the program through March 11, 2024, or until it receives 1,000 applications, whichever is sooner.
As of August 8, 2023, only 27 applications have been granted special status through this program.
Proposals for Reform at the Patent Trial and Appeal Board
In April, the Office announced an Advance Notice of Proposed Rulemaking regarding proposed changes to Patent Trial and Appeal Board (PTAB) practice. The proposed reforms concern the Board's ability to discretionarily deny petitions for inter partes review (IPR) and post-grant review (PGR). The Board's discretionary power has been hotly debated since the proceedings launched over a decade ago, as it allows the Board to deny otherwise meritorious petitions on procedural grounds. The Office states that the proposed rule would (1) promote and protect innovation and investment and (2) protect against patentee harassment.
The proposal would provide for discretionary denial of petitions in the following categories, subject to certain conditions and exceptions:
Petitions filed by certain for-profit entities
Petitions challenging under-resourced patent owner patents where the patentee has or is attempting to bring a product to market
Petitions challenging patent claims that were previously subject to a final adjudication upholding the claims against patentability challenges in district court or in another post-grant proceeding at the USPTO
Petitions raising previously addressed prior art or arguments
Petitions challenging patents subject to ongoing parallel litigation in district court
Serial petitions
Parallel petitions
For more information about the proposed rulemaking, please see Juristat's full coverage of it here.
Office Takes First Steps to Open Southeast Regional Office and New Community Outreach Offices
The USPTO's headquarters are in Alexandria, Virginia, and for many years, that was the Office's only location. That all changed with the passage of the America Invents Act of 2011, which established four regional offices in an effort to meet inventors where they are. The existing regional offices are located in Detroit, MI; San Jose, CA; Denver, CO; and Dallas, TX.
The Office has now been authorized to establish an additional regional office in the southeast region of the US, as well as four community outreach offices (COOs), by the Unleashing American Innovators Act of 2022.
The Southeast Regional Office will serve the states of Virginia, North Carolina, South Carolina, Georgia, Florida, Tennessee, Alabama, Mississippi, Louisiana, and Arkansas. A specific location has not yet been chosen, but the Office plans to consider the following factors when selecting a site:
Number of patent-intensive industries located near the site
Number of research-intensive institutions, including higher education, located near the site
Governmental and business frameworks, at both the state and local levels, that support intellectual property-intensive industries located near the site
The proximity of the location to anchor institutions (such as hospitals primarily serving veterans and institutions of higher education), individual inventors, small businesses, veterans, low-income populations, students, rural populations, and any geographic group of innovators that the Director may determine to be underrepresented in patent filings
The locations of the COOs have likewise not been determined. However, the Unleashing American Innovators Act of 2022 requires that one COO must be located in northern New England. The other three must not be in the same state as the USPTO's headquarters (Virginia) or in any state that has a regional office (California, Colorado, Michigan, and Texas).
Office Releases Five-Year Strategic Plan
In June, the USPTO released its 2022-2026 Strategic Plan. The Plan outlines five major mission-focused strategic goals the Office hopes to accomplish within the next three years:
Drive inclusive US innovation and global competitiveness
Promote the efficient delivery of reliable IP rights
Promote the protection of IP against new and persistent threats
Bring innovation to impact the public good
Generate impactful employee and customer experiences by maximizing agency operations
Each of these goals contains one or more objectives (measurable, specific initiatives that the Office will take to accomplish a goal), strategies (specific activities Office teams will perform to accomplish an objective), and key performance indicators (change indicators that allow the Office to objectively measure its progress toward each objective).
For more information about the 2022-2026 Strategic plan, please see Juristat's full coverage of it here.
In the Courts
Supreme Court Once Again Declines to Revisit Patent Eligibility
The United States Supreme Court established the current § 101 patent eligibility test in 2014 in Alice Corp. v. CLS Bank Int'l., 573 U.S. 208. Year after year since then, litigants have filed petitions for writs of certiorari in attempts to get the Court to revisit and clarify that ruling, often at the urging of Solicitors General from multiple presidential administrations. And year after year, the Court has steadfastly declined to do so.
The latest § 101-related certiorari denials come in a pair of cases. The question presented to the Court in Tropp v. Travel Sentry, Inc., was whether claims in patents for dual-access airline luggage locks that recite physical rather than computer-processing steps are patent-eligible under § 101. In Interactive Wearables, LLC v. Polar Electro Oy, the Court was asked (1) what the appropriate standard is for determining whether a patent claim is "directed to" a patent-ineligible concept under step one of the Alice test; (2) whether patent eligibility at each step of the Alice test is a question of law for the court based on the scope of the claims or a question of fact for the jury based on the state of art at the time of the patent; and (3) whether it is proper to apply § 112 considerations to determine whether a patent claims eligible subject matter under § 101.
Solicitor General Elizabeth Prelogar filed an amicus brief on behalf of the United States urging the Court to grant the petitions. In the Solicitor General's view, the patent claims at issue in Interactive Wearables were patent-eligible, as they encompassed a quintessentially technological invention, while the patent claims in Tropp were patent-ineligible, as they claimed merely a method of organizing human activity. Regardless of whether the Court accepted these arguments, the Solicitor General nonetheless felt that these cases provided "suitable vehicles for providing much-needed clarification in this area." However, the Court apparently disagreed and denied both petitions.
Supreme Court Clarifies Scope of § 112(a) Enablement in Amgen v. Sanofi
Under 35 USC § 112(a), a patent specification "must contain a written description of the invention, and of the manner and process of making and using it, in such full, clear, concise, and exact terms as to enable any person skilled in the art to which it pertains, or with which it is most nearly connected, to make and use the same…" The test for whether a claim is enabled under § 112 is whether a skilled artisan would be able to make and use the claimed invention without undue experimentation.
In Amgen v. Sanofi, Amgen obtained a patent containing broad "genus" claims for antibodies. These claims covered the entire genus of antibodies that (1) "bind to specific amino acid residues on PCSK9," and (2) "block PCSK9 from binding to [LDL receptors]." The patent's specification identified 26 example antibodies that fall within this category and described laboratory methods for generating additional antibodies that would also fall within the claims' scope. Essentially, the patent identified a handful of antibodies in the claimed genus, but also specified that the full genus extended well beyond that handful of examples. Sanofi alleged that the claims were not enabled under § 112 because the disclosed methods would require undue experimentation and could result in potentially millions more antibodies than the 26 that were disclosed.
The Court agreed with Sanofi, finding that Amgen had not enabled a skilled artisan to make and use the claimed genus of antibodies. Relying on its prior enablement cases, the Court explained that the more a patentee claims, the more it must enable. If a patent claims an entire class of processes, machines, manufactures, or compositions of matter, the specification must enable a skilled artisan to make and use the entire class. By claiming an entire class of antibodies but only describing 26 of them, the Court held, Amgen's claim was too broad.
United States Court of Appeals for the Federal Circuit Judge Accused of "Serious Misconduct"
Judge Pauline Newman, 96, of the US Court of Appeals for the Federal Circuit, has been accused of "serious misconduct" for failing to comply with a mental fitness probe, according to a special committee of the court. Judge Newman was appointed to the court by President Reagan in 1984 and has been referred to as a "heroine of the patent system." Also known as the "Great Dissenter," she is particularly well-known for her dissents, many of which have subsequently been adopted by the Supreme Court in reversals of the Federal Circuit.
Judge Newman's colleagues have expressed concern about her capacity to discharge her duties, citing her abnormally large backload of cases and inability to issue opinions in a timely fashion. Staff members have accused her of memory loss, lack of comprehension, confusion, paranoia, and severe agitation.
In March, a special committee was appointed to investigate and report its findings with respect to a complaint filed against Judge Newman alleging that she suffers a mental disability that renders her unable to discharge her duties. That committee ordered Judge Newman to undergo a neurological evaluation and neuropsychological testing, which she refused to submit to. In June, the Judicial Council of the Federal Circuit suspended Judge Newman from hearing new cases. Now, a July 31 order of the special committee has found that Judge Newman's failure to cooperate with the committee's orders constitutes misconduct under the Judicial Conduct and Disability Act. The sanction recommended by the committee is the suspension of case assignments to Judge Newman for one year or until she ceases her misconduct.
Judge Newman denies the allegations against her and has filed suit against her colleagues, alleging violations of separation of powers, due process, and the First, Fourth, and Fifth Amendments.
Her ordeal comes amid increasing public scrutiny of the advanced age and apparent mental deterioration of high-ranking officials in all three branches of the federal government.
In Congress
Interagency Patent Coordination and Improvement Act of 2023
In January, Senators Durbin (D-IL), Tillis (R-NC), Coons (D-DE), and Grassley (R-IA) introduced the bipartisan Interagency Patent Coordination and Improvement Act. The Act would establish a task force between the USPTO and the Food and Drug Administration (FDA) to improve communication and coordination between the two agencies. The task force would oversee communications related to patents for human drugs and biological products that are approved and regulated by the FDA.
The task force's duties would include sharing information about
The process of each agency, including how each agency, including how each agency evaluates applications (e.g., patent applications at the USPTO and new drug applications at the FDA)
New approvals of patents, human drugs, biological products, and new technologies
It must also establish a process that requires
The USPTO to request from the FDA information relating to certain patent applications to help patent examiners carry out their duties (i.e., information that may constitute prior art)
The FDA to provide such information to the USPTO
The USPTO to assist the FDA in its ministerial role of listing patents
The bill would address the perceived problem of drug patent applicants submitting inconsistent (and sometimes even contradictory) information to each agency.
Patent Eligibility Restoration Act of 2023
In June, Senators Tillis (R-NC) and Coons (D-DE) introduced the Patent Eligibility Restoration Act. The Bill would significantly alter § 101 patent eligibility jurisprudence by eliminating all judicial exceptions to patentability (i.e., laws of nature, natural phenomena, and abstract ideas). In their place, only the following categories of inventions would be ineligible for patent protection:
A mathematical formula that is not part of a useful process, machine, manufacture, or composition of matter, or any useful improvement thereof
A mental process performed solely in the mind of a human being
An unmodified human gene, as that gene exists solely in the human body
An unmodified natural material, as that material exists in nature
A process that is substantially economic, financial, business, social, cultural, or artistic
When determining whether a claimed invention is patent-eligible, the Bill clarifies that eligibly shall be determined without regard to:
The manner in which the claimed invention was made
Whether a claim element is known, conventional, routine, or naturally occurring
The state of the applicable art as of the date on which the claimed invention is invented
Any other consideration in 35 USC §§ 102, 103, or 112
This Bill is the latest in a string of proposed bills that would abrogate the Supreme Court's Alice framework — a framework that Senator Tillis charges with "undermining American innovation."
Interested in learning more about optimizing your patent practice? Schedule a free demo of Juristat today.