A Patent Perspective on CES 2022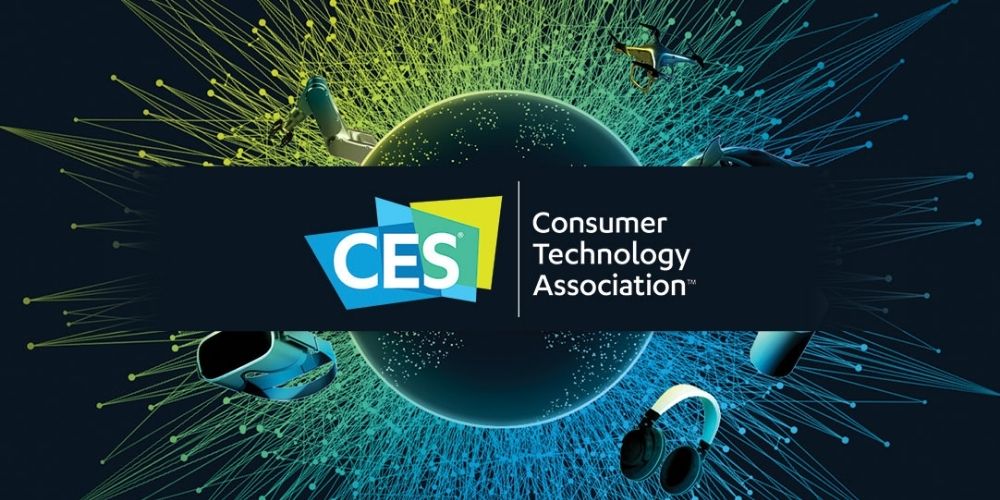 COVID may have affected in-person attendance at this year's Consumer Electronics Show (CES), but it didn't diminish the innovation on display. CES still reflects the future of consumer culture and technology.
This year, everyone was keeping an eye on CES 2022, the first major trade show of the year. With the COVID-19 omicron variant emerging late in 2021, the Consumer Technology Association maintained most planned in-person presentations. But many big names dropped out of the event, and attendance fell more than 70%, with some even using the conference to raise questions about the future of giant in-person business events.
Even with the chaos stemming from an unpredictable pandemic, the conference is still the most influential tech event in the world. Here, the world's biggest brands do business, start conversations, and partner up to provide the most innovative consumer products to everyday consumers.
We at Juristat always have an eye out for emerging tech, and we wanted to share some discoveries at this year's conference. Below, we've identified five noteworthy innovations at this year's conference and turned to Juristat's patent analytics database to see how the tech is developing at the USPTO.
Technology in the Metaverse
The current concept of the metaverse is delicately teetering between impractical and inevitable. This immersive virtual world is the current focus of all the Mark Zuckerbergs out there, and it's a space that fascinated many companies at CES this year.
Fashion and beauty companies are selling visions of metaverse makeovers, in which avatars get dressed and dolled up. Luxury brands like Gucci, Balenciaga, and Burberry are sketching and planning digital fits to adorn digital users. Samsung used CES as an opportunity to showcase its take on the Second Life-like metaverse home, complete with Samsung products. Skinetic, Pebble Feel, and Shiftall have all come up with bodysuits that either make the virtual world feel real through touch and temperature feedback or transfer your body motions onto your avatar's in the metaverse.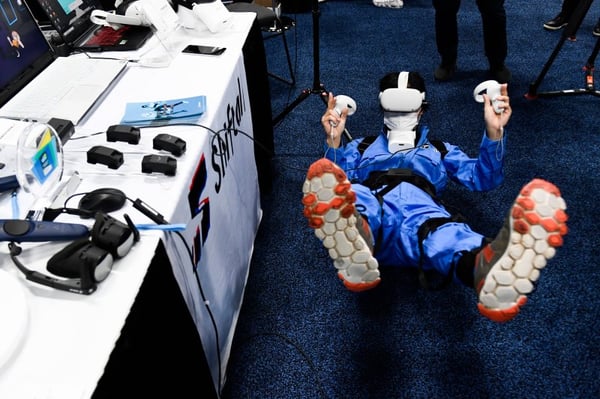 (Source)
There's a lot to see, which makes a ton of sense, considering the metaverse could reconfigure how money works in our future. Companies see potential and hope to tie their brand to the trending tech early to reap the rewards later. We are in the early stages of a new era in digital interactivity, and CES 2022 successfully teased how the future may look.
Below, you'll see some key findings from a keyword search for this technology in Juristat, as well as filings over time (a chart downloaded directly from the Intelligence View within our app).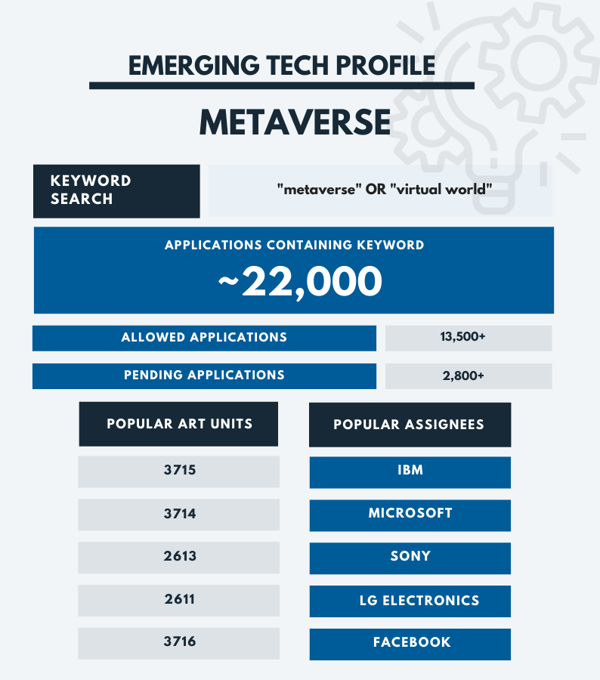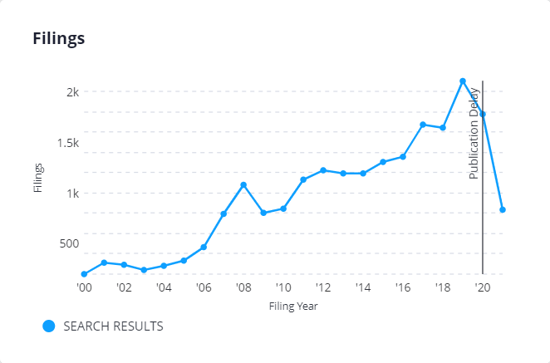 Electric Vehicles
Transportation tech is always a big-ticket item at CES. From a new Mercedes boasting an unbelievably long range to a BMW electric crossover that can change colors (it's just as wacky as it sounds), this year's conference truly had something for everyone.
This year, no one could turn away from the Chevrolet Silverado EV. General Motors unveiled its highly anticipated electric pickup truck during a virtual keynote given by CEO Mary Barra. The electric Silverado is one of the first models developed on GM's new electric vehicle platform, Ultium, a central piece of the automobile giant's $20 billion EV initiative. The full-size pickup has a range of 400 miles and promises up to 100 miles on a 10-minute charge. It can also maintain 10,000 pounds in towing capacity with up to 1,300 pounds of payload.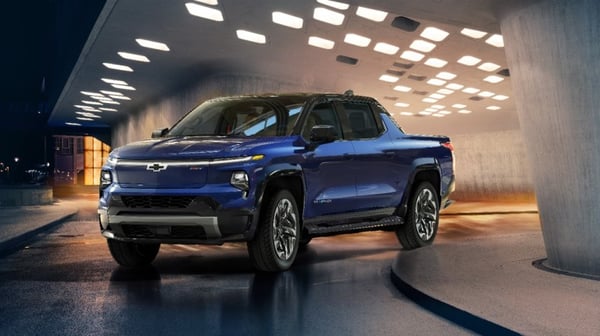 (Source)
With features like adaptive cruise control, collision prevention, and lane guidance, technology is paving the way to safer roads. This year's conference saw the announcement of quite a few vehicle prototypes, so check out this list of the five most talked-about electric vehicles to get a quick glimpse into the future of transportation.
Below, you'll see some key findings from a keyword search for this technology in Juristat, as well as filings over time (a chart downloaded directly from the Intelligence View within our app).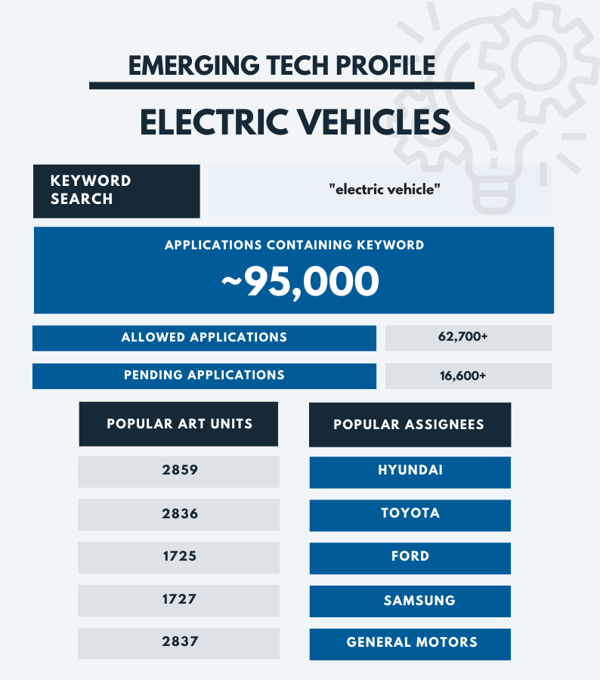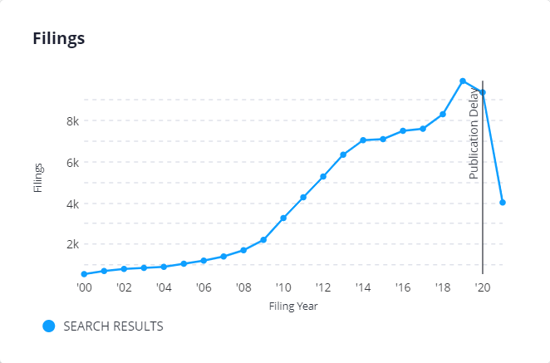 Sustainable Products
As calls to fight climate change intensify, technology companies are finding ways to become part of the solution. CES 2022 was a place to share ambitious goals and highlight strategies to reduce emissions with improved energy efficiency, responsible recycling, and sustainable materials management.
For example, Goodyear unveiled a prototype tire made from 70-percent sustainable materials. Whether powered by an internal combustion engine or an electric battery, a vehicle's tires remain one of its least eco-friendly components. Traditional tires are resource-intensive to produce and difficult to dispose of, with only a tiny fraction of them ending up at a recycling center.
(Source)
Two years ago, Goodyear set an ambitious goal to develop a 100-percent sustainable tire by 2030. The company is well on its way toward meeting that goal. The tires feature 13 ingredients across nine different tire components formerly made with petroleum and other non-renewable resources.
Below, you'll see some key findings from a keyword search for this technology in Juristat, as well as filings over time (a chart downloaded directly from the Intelligence View within our app).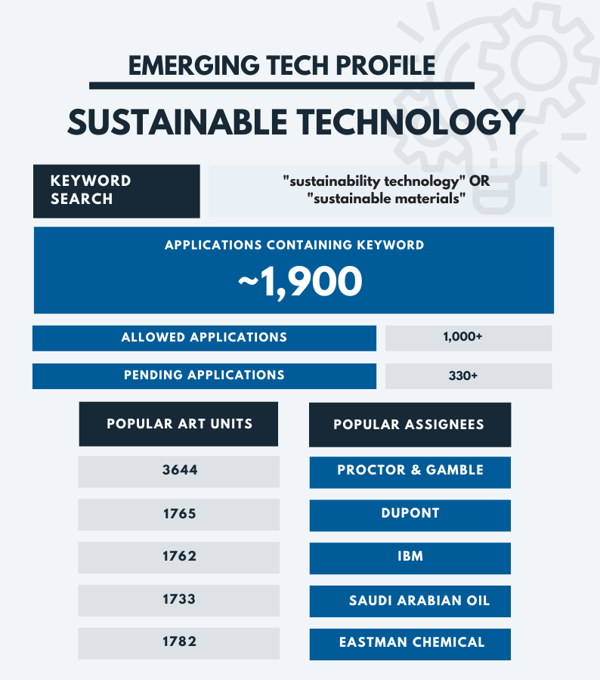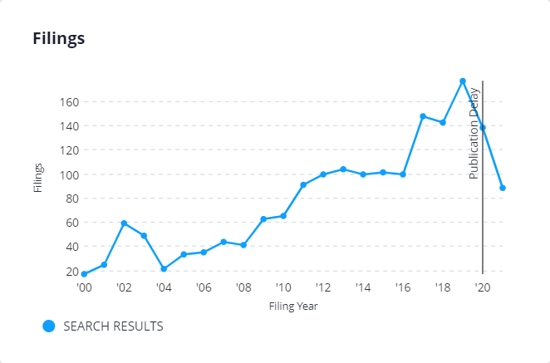 Brands everywhere are embracing global environmental stewardship, turning to responsible innovation to address sustainability concerns while continuing to grow their businesses. For those interested, here is a comprehensive recap of Sustainability Renovation at CES 2022.
Foldable Technology
In our last CES profile, we discussed the growth of foldable technology, which, at the time, was shifting focus from mobile phones to the possibility of a collapsible laptop display.
Two years later, it's full steam ahead on the foldable front.
When it comes to foldable devices, Samsung dominates the market. Competitors like Motorola and Oppo have some soon-to-be-released prototypes, but Samsung is the only organization making and selling them in high volumes. The company showed off four new styles of foldables, three of which could be your future smartphone.
S Fold: Three panels fold out in an S-shape. The company emphasized how this would be useful for turning a phone-sized device into something much larger.
G Fold: The "G" fold is a subtle take on the "S" fold. It still features three panels, but it folds inward on all sides, allowing you to store away the device without scratching the display. Though slightly less versatile than the "S" fold, it would be better for certain use cases. For example, a device for outdoor activities such as hiking would benefit from a "G" fold design.
Flex Note: This is Samsung's concept for foldable notebooks, meaning laptops with one continuous foldable display. Without the need for a physical keyboard, the bottom of your laptop could be whatever you needed at that moment.
Flex Slidable: A new concept, the Flex Slidable looks like a standard phone. The display rolls out to the side when activated, giving the user some extra screen real estate.
There's a lot to get excited about in the world of foldable tech, especially as it becomes more and more popular in consumer culture. While some believe that the concept is more of a success than the actual hardware, others see foldables as the future — all that is needed is that one piece of breakthrough tech to win over the masses.
Below, you'll see some key findings from a keyword search for this technology in Juristat, as well as filings over time (a chart downloaded directly from the Intelligence View within our app).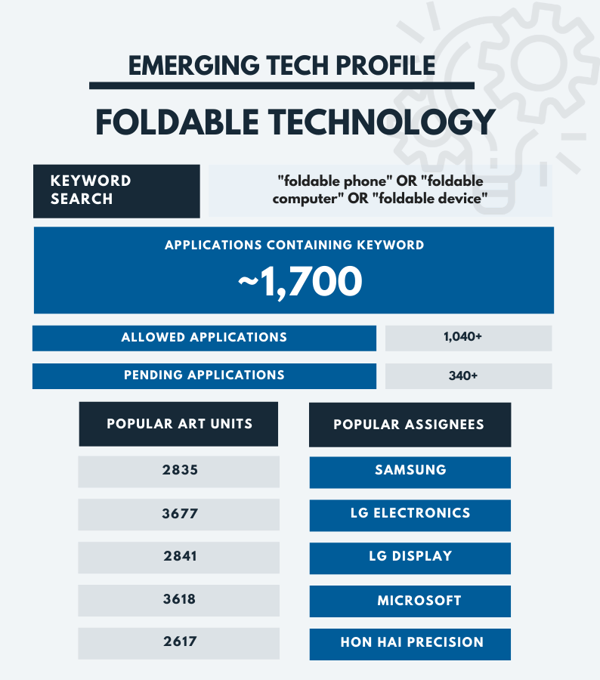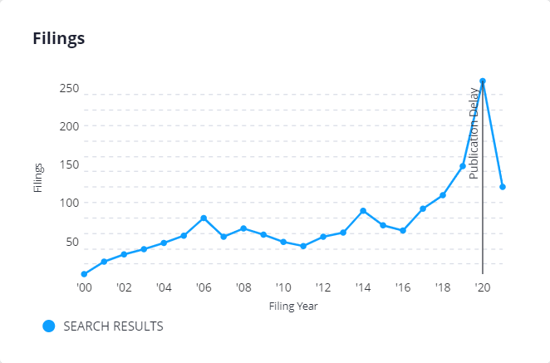 Accessibility Devices
Whether you are a person with a disability, you're a caregiver, or you're trying to maintain your independence and quality of life as you age, you likely spend a significant amount of time troubleshooting problems to help make your day-to-day easier. From screen and text readers to speech input software and voice activation, companies at CES 2022 focused a lot of their effort on the technological shift revolutionizing the way people live, work, and play — regardless of age or ability.
Some of the technology is already available to the public, and some very much hypothetical, but it's exciting to see the increased interest in accessibility and inclusivity. One item already available for purchase is the Lili Lamp, a lighting source that combats dyslexia by producing "imperceptible lights and flashes" that negate the mirror effect caused by the disorder.
For people with low vision or difficulty reading, camera-based gadgets with object recognition can make life a little easier. OrCam's MyEye Pro is a wearable camera module that can be attached to any pair of glasses. The device can read text, identify objects and faces, and tell the wearer what it sees via an onboard speaker or paired Bluetooth headphones.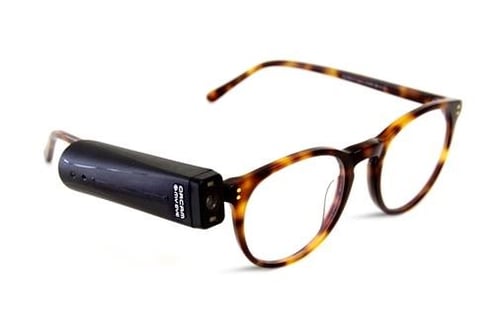 (Source)
A traditionally overlooked space, accessibility technology is finally getting the attention it deserves. The COVID-19 pandemic has highlighted just how critical accessibility can be, with technology playing a crucial role in keeping people connected for tasks like remote learning, work, and hangouts. The needs of people living with disabilities, 15% of the global population, are often ignored, but the range of accessible products showcased at CES highlights a growing awareness of the need for inclusive tech design and product offerings.
Below, you'll see some key findings from a keyword search for this technology in Juristat, as well as filings over time (a chart downloaded directly from the Intelligence View within our app).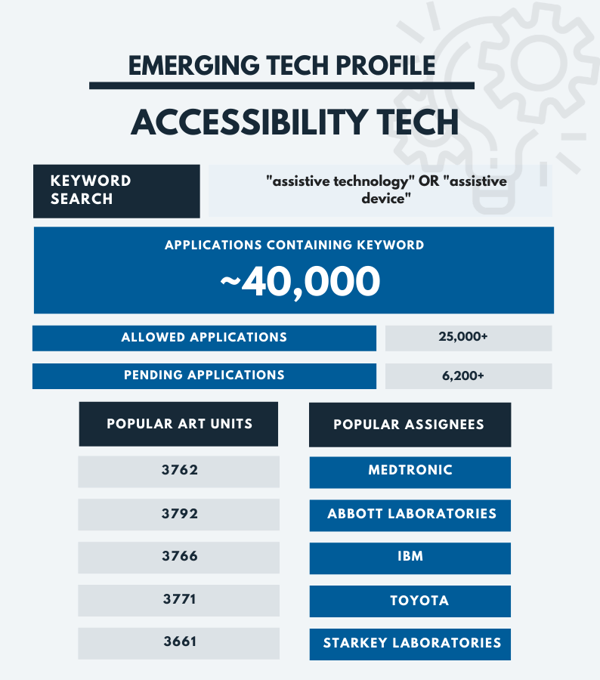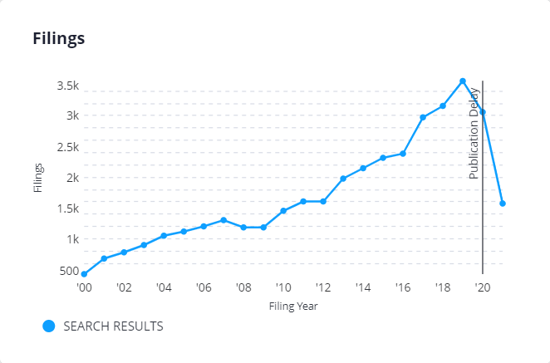 For big-name brands, CES has two primary purposes. The Las Vegas showcase is a perfect opportunity to show off cutting-edge tech and build some buzz around newly released products. It's also where industry competitors reveal where they have focused their R+D efforts and what they hope to accomplish in the near future.
Patent analytics and business intelligence from Juristat help law firms and companies zero in on the critical technologies to see how they're developing – and who's filing applications in that space. Our powerful search algorithms and intuitive interface help sift through more than 11M pending, abandoned, and granted patent applications to identify trends and make more strategic decisions.
To learn how you can use Juristat to zero in on emerging technologies in your industry, check out our on-demand webinar, Conducting Landscape Analysis for Stronger IP. We can also set up a demo to dive deeper into our patent analytics tools.