As the "Global Stage for Innovation," the Consumer Electronics Show (CES) is the world's gathering place for all those who thrive on the business of consumer technologies.
With over 175,000 attendees, 4,500 exhibiting vendors, and over a thousand speakers, this is the one-stop shop for all future emerging tech. The annual event took place last week and has already wormed its way into water-cooler conversation. Ivanka Trump's appearance as a keynote speaker was met with immediate controversy, Sony surprised with an electric car concept, and the exosuits from that scene in Aliens are finally becoming a reality.
CES offers insight into emerging technology trends. With that in mind, we looked at five noteworthy innovations at this year's conference and the development of that technology at the USPTO.
Foldable Technology
Last year, foldable phones were all the rage. In 2020, we have moved on to laptops.

If you're buying a PC, you may decide between a big laptop with a big screen or a little laptop with a little screen. But thanks to new folding display technology, Intel has built a prototype PC that could offer the best of both worlds: a little laptop with a big screen. You can fully unfold the monitor, flip out its built-in kickstand, perch it on a tabletop, and use its wireless keyboard. Or, you can also partially fold it into a regular clamshell laptop shape, typing with either a virtual keyboard or a magnetically attached physical keyboard. With the keyboard snapped on, it's like a regular laptop 12.5-inch screen.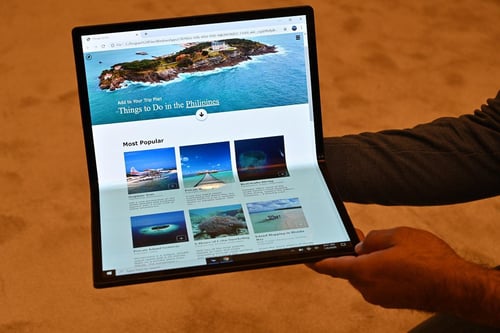 (Image Credit)
Consumers crave big screens for productivity and entertainment, and the Horseshoe Bend is a huge step forward in foldable tech.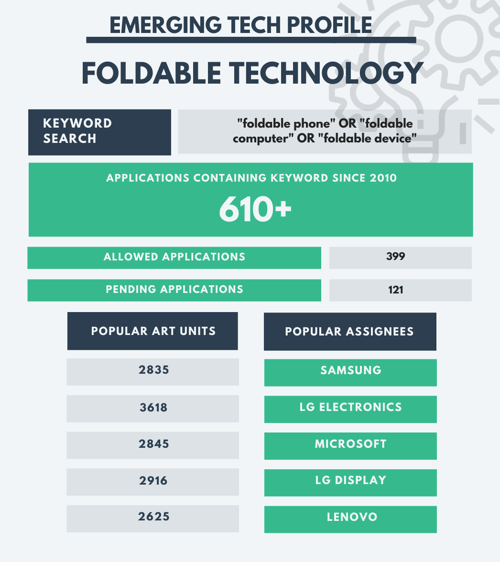 Prosthetic Limbs
Imagine shaking hands with an astonishingly lifelike, AI-aided prosthetic hand, controlled via the wearer's brain waves and muscle signals. Attendees at this year's CES were lucky enough to see the next step forward in artificial limb technology, created by BrainCo.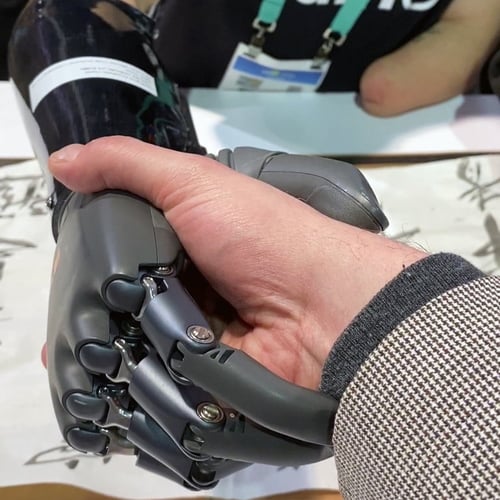 (Image Credit)
Not only can it be intuitively controlled, sensing electrical instruction signals from the brain via the residual limb they travel down, but its movement is impressively dexterous. It could be a game-changer for amputees everywhere. The vendor showed off the deftness of the hand with fine-grain movements such as writing calligraphy and playing the piano.
With FDA approval pending, the unit is expected to cost between $10,000 and $15,000 when it launches later this year, a fraction of the price of high-end prosthetic hands. The hope is to find a wider audience base among those who need it the most.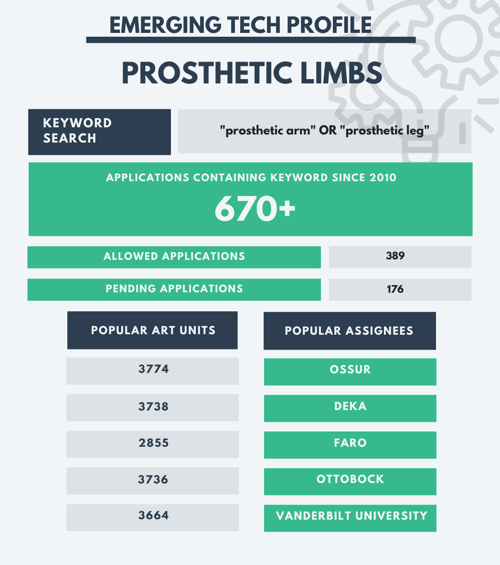 Electric Cars
Electric cars have been in the cultural conversation for decades now. But very rarely does a new competitor enter the electric vehicle race with as much hoopla as Sony did this year. From the looks of it, tech companies are going to have a huge say in what the car of the future looks like.
Sony surprised with an electric concept car called the Vision-S. It's a concept sedan that is meant to showcase the Japanese tech conglomerate's many different strengths, from entertainment products to camera sensors and more. The Vision-S features 33 different sensors inside and outside of the car, multiple widescreen displays, 360 audio, and always-on connectivity.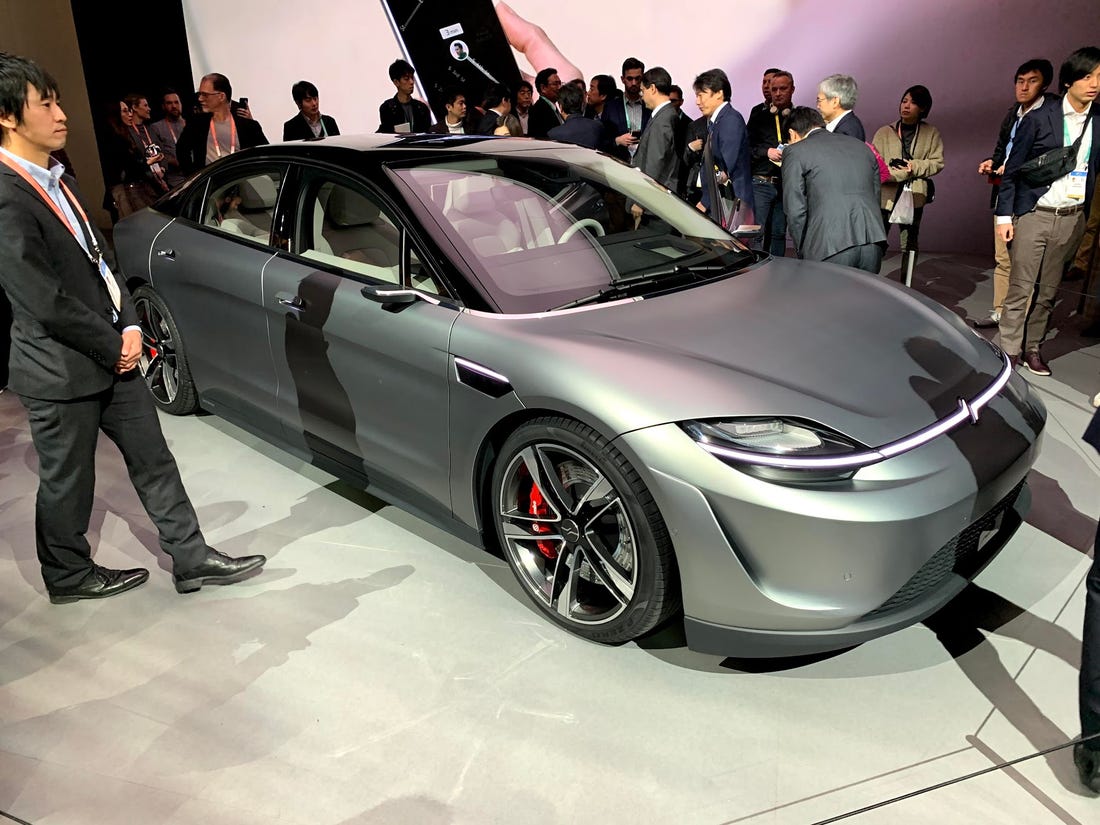 (Image Credit)
It's important to note that Sony has been in the electric car game for a while now. We searched in our database of 11 million patent applications and discovered that Sony currently has over 190+ patent applications that mention the keywords "electric car", with 99 patents issued and around 60 applications still pending. The first mention was back in 1997!

Sony only spent a minute or two discussing the car before ending the press conference, with tons of questions unanswered. Consider our interest piqued.

At last year's CES, we looked at applications relating to self-driving cars, 5G, and the "vehicle-to-everything" technology bringing it all together. Read the full post here.
Virtual Reality Headsets
Back in October 2017, Pimax opened a Kickstarter for its 8K headset, exciting VR and video game enthusiasts everywhere. Nearly six thousand backers pledged over 4.2 million dollars and awaited its January 2018 delivery.
Scratch that. It premiered at CES 2020. But was it worth the wait? "Is it glorious? Oh, yes, it's glorious."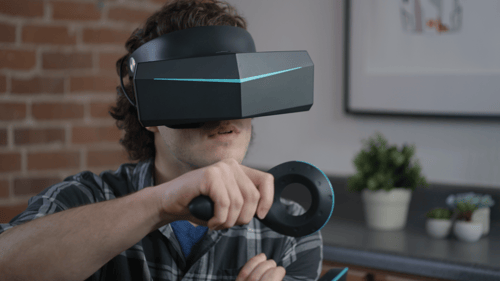 (Image Credit)
The twin 4K displays are backed up by a 200-degree field-of-view. It also has built-in audio jacks to support headsets, compatibility with Steam VR and Oculus game (through Pimax software), and a refresh rate up to 90Hz.
The standout improvement is an increased field of view. Competitors such as the Oculus Quest have a 90-degree field of view, while the Valve Index has a 130-degree field of view. The Pimax's 200-degree field of view provides something those headsets lack: a real sense of peripheral vision.
Key takeaway: VR technology is becoming more affordable, more immersive, and (somehow) so much cooler.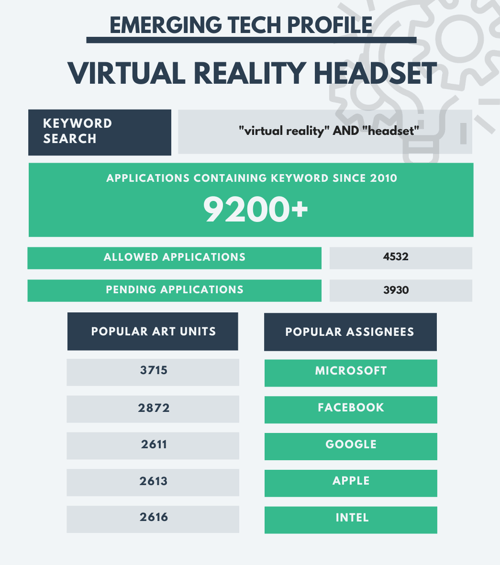 Robot Exosuits
Science fiction is becoming a reality. For film fans of sci-fi classics such as the Alien series or Edge of Tomorrow, robotic exosuits are a fun, just-out-of-reach futuristic tool that can be oh-so-awesome to see in an intense action scene. And Delta is trying to put these suits into production.
Delta, courtesy of a new partnership with Sarcos Robotics, is hoping to test out some battery-powered, full-body exoskeletons that help in lifting heavy objects. These robotic suits, which Sarcos has been working on for years, allow human wearers to lift up to 200 pounds repeatedly for periods of eight hours at a time, without suffering strain or risk of fatigue.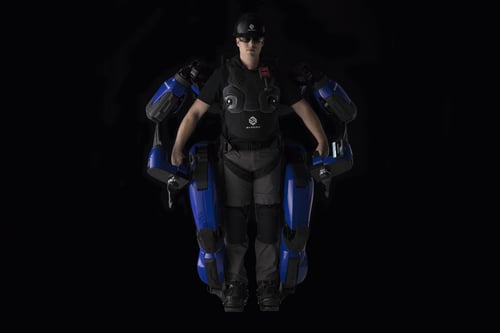 (Image Credit)
"We will be deploying a Guardian XO Alpha unit in a Delta location during the first quarter of 2020 to give their frontline employees the opportunity to experience the technology in a real-world, on-the-job setting," says Kristi Martindale, executive vice president of product strategy and chief customer officer for Sarcos Robotics.
The Guardian XO suit will go on sale in the third quarter of 2020, with a price of $100,000 per unit. The suits will also be available for rental as part of one of the world's first "robots-as-a-service" subscription models.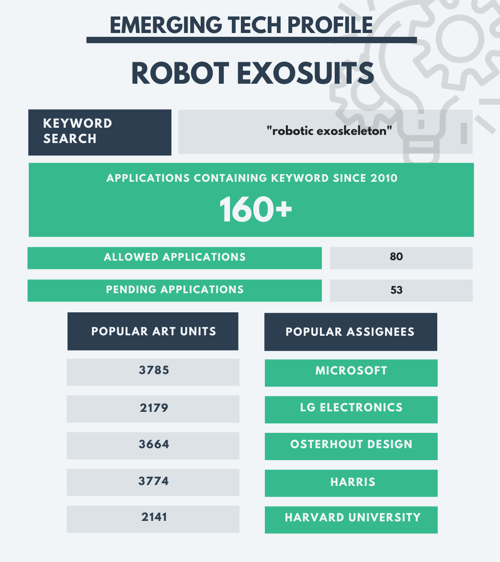 CES is a battleground for companies to claim ownership of the next hot consumer product. Patent analytics and business intelligence from Juristat help law firms and companies zero in on critical technologies to see how they're developing – and who's filing applications on them. Our powerful search algorithms and intuitive interface help sift through more than 11M pending, abandoned, and granted patent applications to identify trends and make more strategic decisions.
To see Juristat in action, sign up for a demo today.