Using Analytics to Strengthen Business Development at Your IP Firm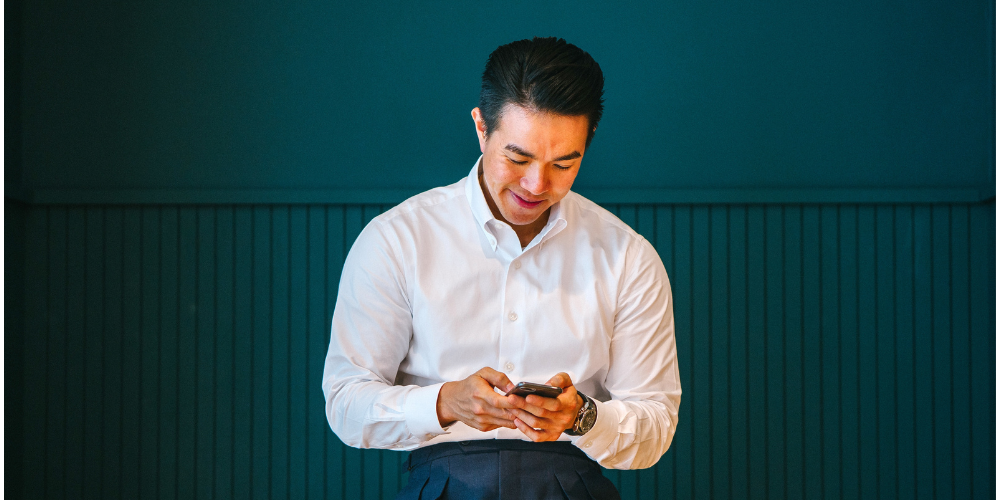 Whether your firm is actively prospecting new business or hoping to strengthen relationships with current clients, patent analytics is a necessary addition to your

business development

plans.
Reflecting on two years of unexpected profits in the legal industry, Andrew Maloney for Law.com predicts that expansion strategies will ultimately be very different than in the recent past. In the editorial, he writes, "Some [firms] are building up: stacking talent and resources in markets where they're already situated. Others are building out: broadening their footprint where they see opportunities."
His words broadly speak to trends in the industry, but his observations are especially true for firms in the intellectual property space. After two years of economic instability and the ongoing "Great Resignation," IP firms are hoping to build a foundation of success now that will help them weather any storm later. And the best way to do that is to build up current client relationships while building out a varied book of business.
Below, we discuss how patent analytics strengthens your business development efforts, leading to more clients, stronger relationships, and economic resilience.
Building up: Win more work from current clients
Maintaining existing work is imperative for firms right now. After all, maintaining (and growing) client relationships is often more cost-effective than trying to attract new business. There are two ways that analytics can help you win more work from current clients:
Demonstrate the specific value and ROI of your firm's services to current clients, and
Use landscape analysis to uncover market opportunities for those clients, proving your firm to be a proactive, essential legal partner.
Starting with the first example, the best way to strengthen relationships with current clients is to use prosecution data to quantify your firm's ROI. Communicating the exact dollar value of your work can lead to more trust and transparency in existing relationships and convince them to divert more work to your firm as opposed to more expensive, less valuable outside counsel.
In How to Use Prosecution Data to Quantify ROI to Clients, we outline how the average number of office actions impacts prosecution savings and how allowance rate increases portfolio value. Both are simple calculations that can show a significant impact on cost savings and ROI.
Secondly, landscape analysis can take your service to a whole new level by keeping your clients updated on changes in their industry. With access to patent analytics, you have your finger on the pulse of what's coming down the innovation pipeline and who is creating it.
All of your clients have specific technological focuses – use that to your advantage. Let them know where the market is headed. The USPTO has already done some of the work for you by categorizing applications into an Art Unit, Class, and Technology Centers – all available as reports within Juristat to quickly reference and share with clients. With robust filtering capabilities and more than 125 unique variables, you can find the applications most similar to your client's current efforts, revealing emerging threats in the industry and competitive innovations that may affect their projects.
With landscape analysis, you can ingrain your firm in all parts of your client's innovation pipeline. And as an indispensable part of a client's research and development, you have little to worry about when competitors come knocking for their business.
Building out: Identifying and pursuing new clients
Data can help you identify, persuade, and win over your ideal client in two key ways:
Rely on competitive intelligence to narrow your business development focus and see where you excel over competitors, and

Use this data in RFPs and pitch decks as proof of expertise.
Competitive intelligence is the most effective way to focus business development efforts, honing in on companies that align with your firm's area of expertise and showing how you excel over your competitors.
With patent analytics, you can use your firm's performance metrics to identify which technology area you excel in. By comparing your success rate to benchmark data for tech centers, USPC classes, and art units, you can discover new opportunities for growth and improvement. Armed with this knowledge, you can specifically target marketing efforts toward companies operating (and underperforming) in those areas. You may even discover a new business opportunity you'd have otherwise overlooked.
Once you have your target companies lined up, research the firms currently handling their work. You can compare fundamental metrics, like allowance rate and the average number of office actions to an allowance, but don't stop there! With a little more time, you can calculate a client's potential prosecution savings if they send their applications to your firm instead of another. Or, you could focus on portfolio value and show how your superior allowance rate ensures portfolio growth. Showing your firm value with data is the best way to win over clients unfamiliar with your work.
Armed with this compelling data, crafting a data-driven RFP response and preparing a pitch deck will be a piece of cake. Though time-consuming (and stressful), these processes are at the center of any successful business development strategy and rely on your ability to supply specific, measurable data that answers the highly detailed questions posed in a client request.
With analytics, you have the ability to show rather than tell. You aren't just claiming to be an expert because you have highly credentialed attorneys or a long-standing history within a specific industry – you have the metrics to prove that success and expertise. And with Juristat Analytics's robust filtering and search capabilities, you can tailor your metrics specifically to the new client you are trying to win.
Whether going the extra mile for your current clients or hoping to recruit new ones, patent analytics can transform how you do business. Juristat combines business development and competitive intelligence in one powerful tool with access to your own performance metrics and those of every firm and company filing at the USPTO. And the law firms that leverage relevant and specific data in their business development strategy are better positioned to win over new clients.
Looking for ways to integrate more data into your business development? Set up a time to talk.