Five Tips to Avoid Distractions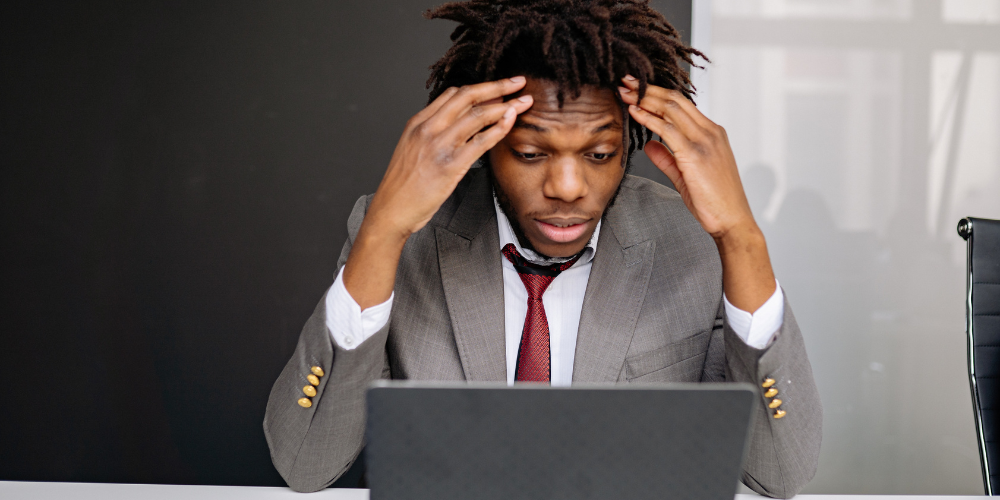 The end of the USPTO's fiscal year is approaching, and it's historically been the busiest time of year for office actions
—

meaning you're about to get flooded with work.

Why is it that when we're the busiest, we pick up our phones, open a different project, or chat with a coworker? While we might feel like we're just taking a quick break, an interruption of fewer than five seconds can triple our error rates and cause more headaches down the road.

In a recent analysis of OA responses, we found that 11.5% contained at least one claim language error made by the firm. During prosecution, these small mistakes can turn into costly delays, resulting in excess USPTO fees and a less than optimal use of your team's strategically valuable time.

Here are five quick tips for avoiding workplace distractions (and improving your quality of work, too!):
1) Avoid multitasking
You've got references to upload, attorney signatures to run down, and you still have to check that office action response before it is filed? It is easy to try to do everything at once. But you're more likely to drop the ball by juggling projects when it comes to complex tasks.
Instead, try to focus on one thing at a time. Monotasking or dedicating yourself to a single work area increases productivity by eliminating the time it takes to switch tasks and reduces error rates. Especially when handling long IDSs, you must stay focused and avoid task switching because it is so easy to get lost!
You can also look for opportunities to improve your workflow or even automate specific tasks, reducing your overall workload and leaving you time to do your best work.
2) Have a plan, then stick to it
Before starting a project, make a plan of action. Who is involved? What information do you need? What needs to be handled by members of your team, and what can you outsource? Laying out your strategy before jumping in can help keep you on task, minimize errors, and highlight where your processes can improve.
3) Break projects into smaller tasks
Have something hefty on your to-do list? It can be overwhelming, and you might procrastinate to avoid it. Try breaking it into smaller tasks. This leaves you space to monotask and check for errors that might be caused by shifting focus as you go along. Before you know it, that daunting project will be done, and you can grab a cup of coffee and turn your attention to the next strategically important task.

4) Identify focus-killing tasks
We all have them, that one item on our to-do list that makes our eyes cross. It may be formatting documents properly before e-filing, finding a translation for a foreign office action because the client didn't provide one, or checking references for IDSs. Plan to complete those tasks when you are the most energized, or find a way to automate the task and avoid it altogether!
5) Take a break
Take a few moments each hour to get up, stretch, have a snack, read a book or meditate. Try not to focus on work or default to scrolling through your phone. Allow your mind to clear, your eyes to rest, and you might find yourself reinvigorated and ready to focus on work again.
Workflow automation can help streamline your projects, and Juristat can help. Let's find some time to chat.