8 Common Questions About Juristat IDS Automation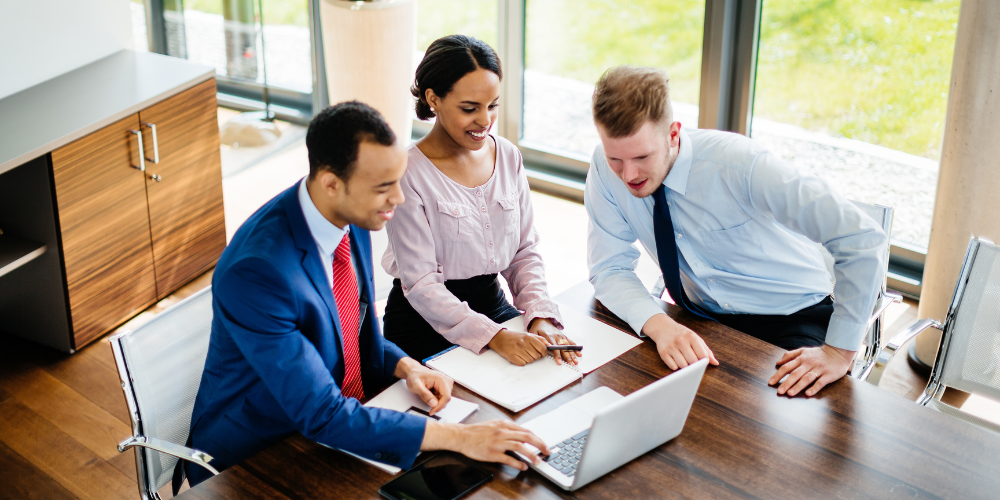 Automation can relieve stress and reduce tedious IDS workloads, but letting go of ingrained processes can be intimidating.
After all, you've likely spent years perfecting, training, and ironing out the kinks in your IDS practice. Can AI really improve upon that?
In our experience, yes. We've seen IDS automation increase efficiency, reduce errors, and prevent staff burnout. But we get it; you still have questions. While every firm is unique, here are a few that come up time and again.
Eight common questions about Juristat IDS automation:
1. How does Juristat track subject matter relationships?
With a bit of help from you! Subscribers initially upload their subject matter relationships into the Juristat app, and our AI automatically links the cases. Most subscribers upload an updated .csv or .xml each month to ensure that our AI is always up to date. This data is securely stored in your firm's virtual private cloud.
2. What about family relationships – do I need to upload families each time I submit an IDS request?
No! Thanks to our industry-leading database, Juristat knows every application filed at the USPTO, each piece of prior art cited, and familial relationships between applications. We'll detect those relationships automatically and generate a reference chart for your records. That means you won't have to maintain those complex, messy spreadsheets on your own anymore!
3. Are you tracking foreign apps for office actions?
We do not automatically generate IDSs for foreign office actions. In fact, we've found that most firms want the flexibility to decide when to alert Juristat on their foreign matters. In these cases, you'll use our simple, five-question intake form to request that an IDS be prepared, sending a copy of the office action to our team.
4. Does Juristat provide translations of foreign art?
Yes, we will automatically pull the translation of the abstract. If our AI cannot find the translation, we will note it in the reference chart delivered along with the IDS documents. If your firm requires full translations, that would be an additional cost.
5. What's the turnaround time? How soon do I get my IDS?
Typically, IDSs are ready for e-filing within one week of notification. To date, the longest turnaround time was three weeks – and that was an IDS with 1,900 references! In that kind of rare complex case, we'll notify you of any hold-up as soon as possible.
6. What if we submit a request and no IDS is needed?
Rest assured, you are not charged if you submit a request, and our AI finds no need to file an IDS.
For example, let's say you are notified of a recently issued foreign office action. If you're not sure if all of the references have already been cited, you can simply submit a request to us through our intake form. If we find no IDS is necessary, you won't be charged.
7. Can you e-file the IDS for us?
While we can't wholly e-file for you, we take care of everything leading up to that final step. We handle the entire IDS generation, including formatting every reference by stripping out the metadata, taking care of embedded fonts, and keeping each reference within the size requirements. We then upload everything into Patent Center for you.
All that's left for you to do is sign the certificate, pay the fees, and e-file.
8. We're interested! What are the next steps?
Is it self-serving of us to include this question? Perhaps! But it truly is one of the most common inquiries we hear when firms first learn about Juristat IDS.
The best way to get started is to set up a call with one of our IDS experts. They will guide you through the process, answer any additional questions, and ensure the tool is the right fit for your practice.
Once you're ready to proceed, we move on to a free trial, generating a set of IDSs for your team to review. For tips on how to ensure a successful trial, watch our on-demand webinar on implementing legal tech.
Moving away from an established process and embracing legal tech can be intimidating. We're here to answer all of your questions. Let's find some time to chat.

(Still not sure automation is right for your firm? Read Five Signs You Need IDS Automation.)