Preparing for an Influx of Office Actions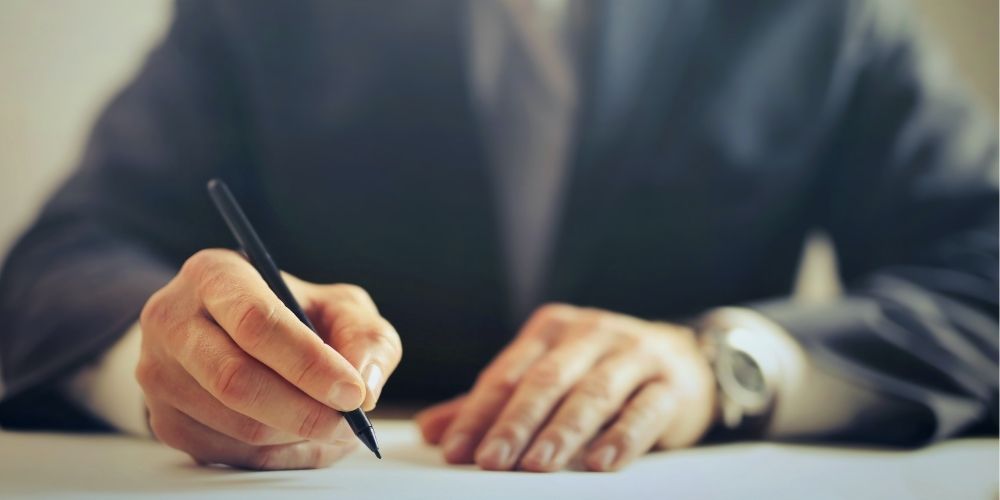 Understanding seasonality around USPTO office actions can help drive decisions related to firm hiring, training, and process workflows. And our data shows that you are about to get very busy.
The busiest times of the year are probably not the best time to find yourself short-staffed or in the middle of onboarding a new hire. Knowing when to expect a rush of communication from the USPTO, you can align your recruitment efforts so that new staff members are trained and ready to meet the demand. Or, as an even more streamlined and cost-efficient solution, you can embrace workflow automation to handle the influx of work.
To get a better sense of seasonal trends, we looked at office action volume as far back as 2016. Our analysis of USPTO activity shows that we're headed into the busiest time of the year.
Looking at week-to-week data, we can spot some recurring themes in office action volume.
A quick note: Due to publication delays, we are still missing data from late 2020. We expect the number of office actions issued in the back half of 2020 to increase as we collect more data. Make sure to subscribe to our newsletter for the latest.
The biggest takeaway is consistency. We see that the overall number of office actions per week follows a similar trajectory from 2016 to 2019. Most noticeably, there is a significant uptick in OAs during weeks 38 through 40 (late September through early October). This coincides with the end of the third quarter and also the end of the USPTO fiscal year. Other end-of-quarter spikes include week 14 (end of Q1) and week 26 (end of Q2). The most noticeable dips in office action volume seem to hit in the fourth quarter of the year.
How does 2020 compare? The chaos of 2020 made it a challenging year to predict in many sectors, and we have kept a constant eye on how the economic instability created by COVID-19 may have affected patent prosecution at the USPTO.
Of course, we're still missing 2020 data due to USPTO publication delays, so this analysis is mostly speculative at this point. Looking at the data we have so far, 2020 is still fairly consistent with past OA trends. However, as you can see in the graph above, there is a noticeable lull in September that doesn't match the spikes of previous years. And anecdotally, we can share that our OAR workflow automation was busier than ever in the fourth quarter of 2020. As we collect more data, we will be interested to see how the fourth quarter volume trends align with the consistency we saw in 2016-2019.
What can you do to prepare for an influx of office actions?
As the data shows, we're approaching a busy time of the year for office action responses – and your team is probably feeling it. Here are four tips to help you through it.
First and foremost, consider offloading work to automation tools like Juristat OAR. Our AI detects new office actions as they happen, delivering a single digital packet with all the necessary documentation you need to craft a response within three business days. Best of all, no additional data entry is required, so your team can focus on more urgent work while Juristat OAR runs in the background.
If you have to, hire more staff. Recruiting, hiring, and training new talent is expensive and time-consuming work. But knowing that this time of the year brings a spike in work, you may need to consider it as an option.
Keep an eye out for examiner errors. The heavy workload may cause examiners to overlook crucial details in your application. Look for errors in the examiner's rejections and objections, as well as silly mistakes like missing punctuation, typos, incorrect paragraph numbers, incorrect prior art citations, and caption errors.
Review past analytics to shape your strategy. We always recommend clients consider the track record of their specific examiner and art unit before crafting a response. Identify winning prosecution strategies, cross-reference with past decisions made by your examiner, and structure an approach that takes both histories into account.
And don't procrastinate. In the world of patent applications, timing is key. Most replies to office actions must be received within six months from the mailing date, and all OAs can avoid extension fees by sending a few months earlier than that deadline. But rushing through a response can result in errors and, ultimately, additional costs.
Offloading tedious tasks is one way to enhance productivity and profitability, something all firms hope to do without overextending their resources (whether financial or human). Workflow automation speeds up your process, sets your team up for success, and ultimately proves your mettle to clients looking for their new representative firm.
We discuss how workflow automation is changing the way to do patent prosecution in our "Maximizing Firm Profitability and Growth With Automation" webinar. Watch today to see how your firm can benefit from automating your process.