Ten Years of Track One: Is It Still Worth It? (2021 Report)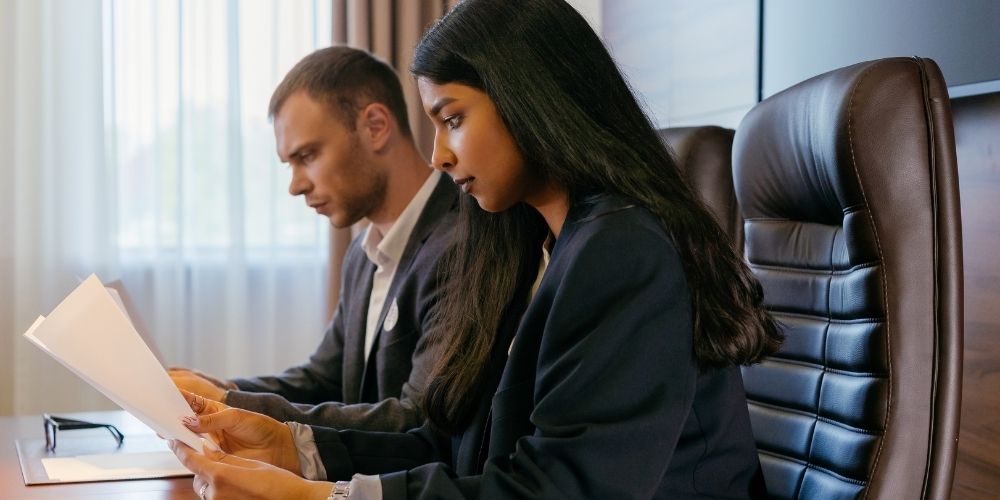 Innovation is key to a business's competitive advantage, and the USPTO created the Prioritized Patent Examination Program (known simply as Track One) to move ideas quickly. Patent applications in the program are expected to reach disposition within twelve months.
The USPTO's Track One program was instituted in 2011 as part of the America Invents Act. To be eligible for examination under the program, an application may contain no more than four independent claims, 30 total claims, and no multiple dependent claims. The fee for the program is $4,000, although small entities pay $2,000 and micro entities pay $1,000. Effective as of September 3, 2019, the limit on the number of requests that may be accepted in a fiscal year has increased from 10,000 to 12,000.
This September marks ten years of the Track One program. Does the program still offer applicants the same advantages over standard patent prosecution? Here is what the data shows.
While there was an initial surge in applications filed under the program after it became available in 2011, that number eventually plateaued through 2017. Since then, requests have steadily increased, peaking in 2019. ​​It's possible that the USPTO increasing the limit on applications accepted into the program that year may have led to this jump.

It's important to note that data for 2020 is still preliminary due to the 18-month publication delay at the USPTO. From what we can tell, the volume of Track One applications in 2020 could still hit the same highs as 2019.
Now, the real question: does Track One actually speed up prosecution as promised?
Looking at all applications with the Track One Request Granted (TRACK1.GRANT) code, it appears that the program has not met its goal of averaging a twelve month prosecution timeline since 2014. The average number of months to disposition for all Track One applications since its inception is 13.8 months. However, if we further limit our analysis to look only at allowed applications, we do hit an average of 12 months to allowance exactly. More or less, Track One is performing as expected.
Track One's primary purpose is speeding up the examination process, but we also wanted to know if Track One apps are more or less successful in earning an NOA. The USPTO has an average allowance rate of 76%. Of applications approved for Track One, 87% end up reaching an NOA. Our guess is that patent practitioners tend to submit sure-to-succeed applications for Track One approval so they can quickly reach an NOA and spend more time focusing on difficult prosecutions.
The average allowance rate for Track One applications has dropped from 100% in 2011 to 85% in 2017, with a recent increase to 90% in 2019. It's worth noting that the drop in allowance rate for Track One-specific applications actually coincides with a remarkable increase in the allowance rate overall for applications at the USPTO. It seems that, perhaps as the program became more popular over time, attorneys submitted applications that were less sure to succeed. This brought the program allowance rate down closer to the general USPTO average.
Where is the Track One program most popular? We'll take a look at the top art units for Track One applications, as well as the firms and assignees that are taking advantage of the program most often.
Of the top 10 art units with the most Track One applications, five are in Technology Center 1600 (biotechnology and organic chemistry) and three are in TC 3700 (mechanical engineering, manufacturing, gaming, and medical devices/processes). The remaining two art units are in TC 3600 (transportation, electronic commerce, construction, agriculture) and TC 2800 (semiconductors/memory, circuits/measuring and testing, optics/photocopying, printing/measuring and testing).
The top filers for Track One applications are firms and assignees who tend to file the most patent applications across the board – large law firms and tech titans (King Saud University being a fun and unexpected inclusion here).
While the program is certainly not as advantageous as it used to be, Track One applications still enjoy higher allowance rates and shorter prosecution timelines than standard applications — just not as high or as short as they were in years past. With no corresponding reduction in fees for the program, prospective applicants must carefully weigh whether its costs justify its diminishing benefits.
Evaluating programs like Track One, AFCP, and FAIPP is integral to conducting a strategic and cost-effective prosecution. Juristat's patent analytics include a document code filter to help patent practitioners easily isolate these applications and better understand these special USPTO programs.
Is there another USPTO program you would like to explore? We'd be happy to take a look with you.