Juristat's List of the Top Ten Patents Guaranteed to Spread Holiday Cheer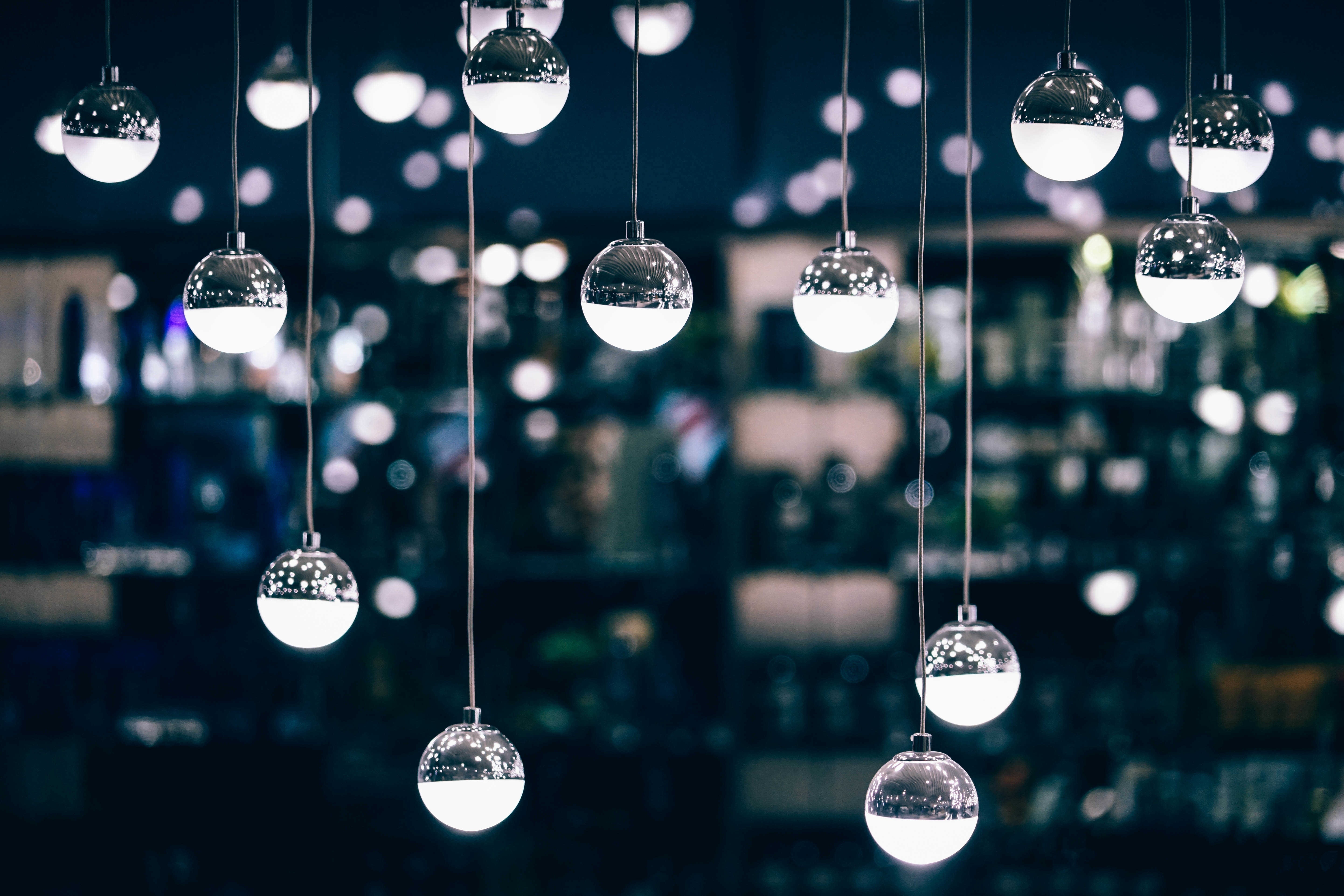 We at Juristat love the holidays and wanted to share with you ten inventions for a very festive season. Happy Holidays to all!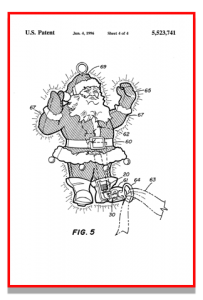 1. Santa Claus Detector
U.S. Patent No. 5,523,741
Your little ones won't have to stay up all night listening for reindeer hooves with this Santa Detection System. This Santa with a light-up toe will alert the young 'uns as soon as the big man shimmies his way into the chimney. Thanks to inventor Thomas Cane, Santa can no longer slip in and out of your home unnoticed.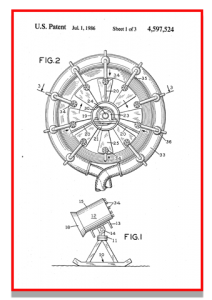 2. Snow Making Machine
U.S. Patent No. 4,597,524
Live in the South, Southwest, West... or basically anywhere in the southern hemisphere but a white Christmas is your jam? Your prayers have been answered by Stig L. Albertsson's Snow Making Machine, which enables the user to produce "large volumes of high quality snow." Don't get left out in the warm this year!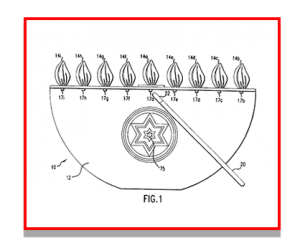 3. Wand Activated Electronic Menorah
U.S. Patent No. 6,053,622
For those of you who celebrate Hanukkah, but also want to unleash your inner Harry Potter (or Voldemort?), inventors Victor Horowitz and James Boyd have brought you this menorah that can be turned on or off at the flick of your wand. Sure, Hanukkah is over for this year, but it's never too early to start practicing your spells for next year. Lumos!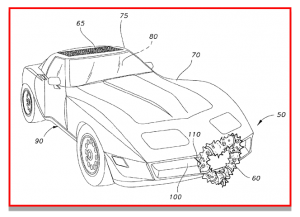 4. Vehicle Wreath
U.S. Patent No. 6,830,357
Not content with just having the most Griswoldian house on the block? Tool around with this vehicle wreath, brought to you by Gerardo Lopez. It even connects to your car's battery to light up, providing that extra little bit of holiday spirit. We're pretty sure you'll make partner in no time, once they see you with this bad boy in the office garage.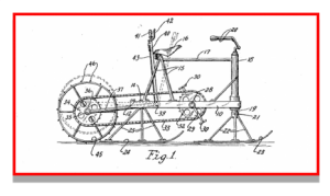 5. Bicycle Sleigh
U.S. Patent No. 1,324,342
Why should Santa have all the sleigh-driving fun? Have some for yourself with Tom Dohoszuk's Bicycle Sleigh. This apparatus allows the driver to "advance over the surface of ice or snow at a relatively high speed." Dangerous? Possibly, but what are the holidays without threat of bodily injury? That's why we started deep frying turkeys, right?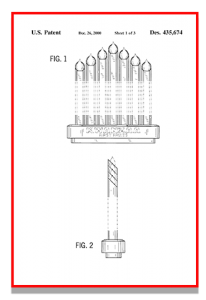 6. Electric Kwanzaa Lighting Unit
U.S. Patent No. D435,674
No need to stop the celebrations on December 25th. Kwanzaa, which takes place December 26th through the new year, can be celebrated right in your own home with Jessie L. Burks' Electric Kwanzaa Lighting Unit. Unlike real candles, this lighting unit can be displayed without fear of a potential call to the fire department. If only it came with a wand...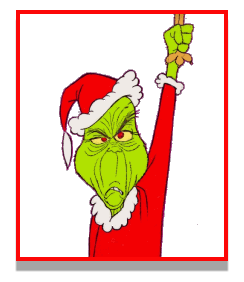 7. System and Method for Insurance Gift Payments
U.S. Patent No. 5,761,645
Don't let a little thing like death cramp your holiday gift game. Wow your friends and relatives with monetary gifts from beyond the grave with Equitable Life & Casualty Insurance Company's system of post-mortem delivery. Your demise doesn't have to make you a grinch!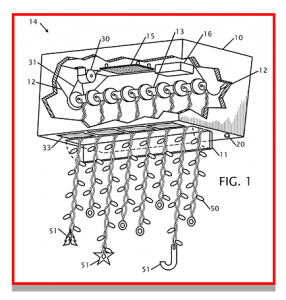 8. Remote Controlled Hideaway Holiday and Party Lighting
U.S. Patent No. 8,136,962
Tired of falling off that ladder year after year and spending December recovering from lighting the house for the holidays? The madness ends here! These lights roll up behind your eves, fascia, and rain gutters to remain hidden until your next party or holiday season rolls around. When the time comes, simply use your remote control to get your house looking its season's best.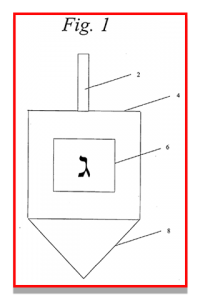 9. Illuminated Dreidel
U.S. Patent No. 7,909,674
Whether due to a power outage, energy consciousness, or an experiment in doomsday prepping, being stuck in the dark no longer means an end to the dreidel-spinning with Raphael Goozner's Illuminated Dreidel. Each side is illuminated so you can keep landing those gimels all night long!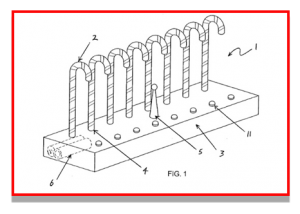 10. Candy Cane Menorah
U.S. Patent No... Okay, fine, this one's just an application (20060044790), but we really like it!
Is yours a house divided? Celebrate both Christmas and Hanukkah with John Crawley's candy cane menorah! Just don't try to eat the candy canes…
P.S. We wanted to note that there appears to be a hole in the patent field for Festivus-related patents. One of you inventors should totally run down and file a patent for a Festivus for the Rest of Us apparatus for conducting the feats of strength and/or airing of grievances.