Building a Scorecard to Analyze Firm Performance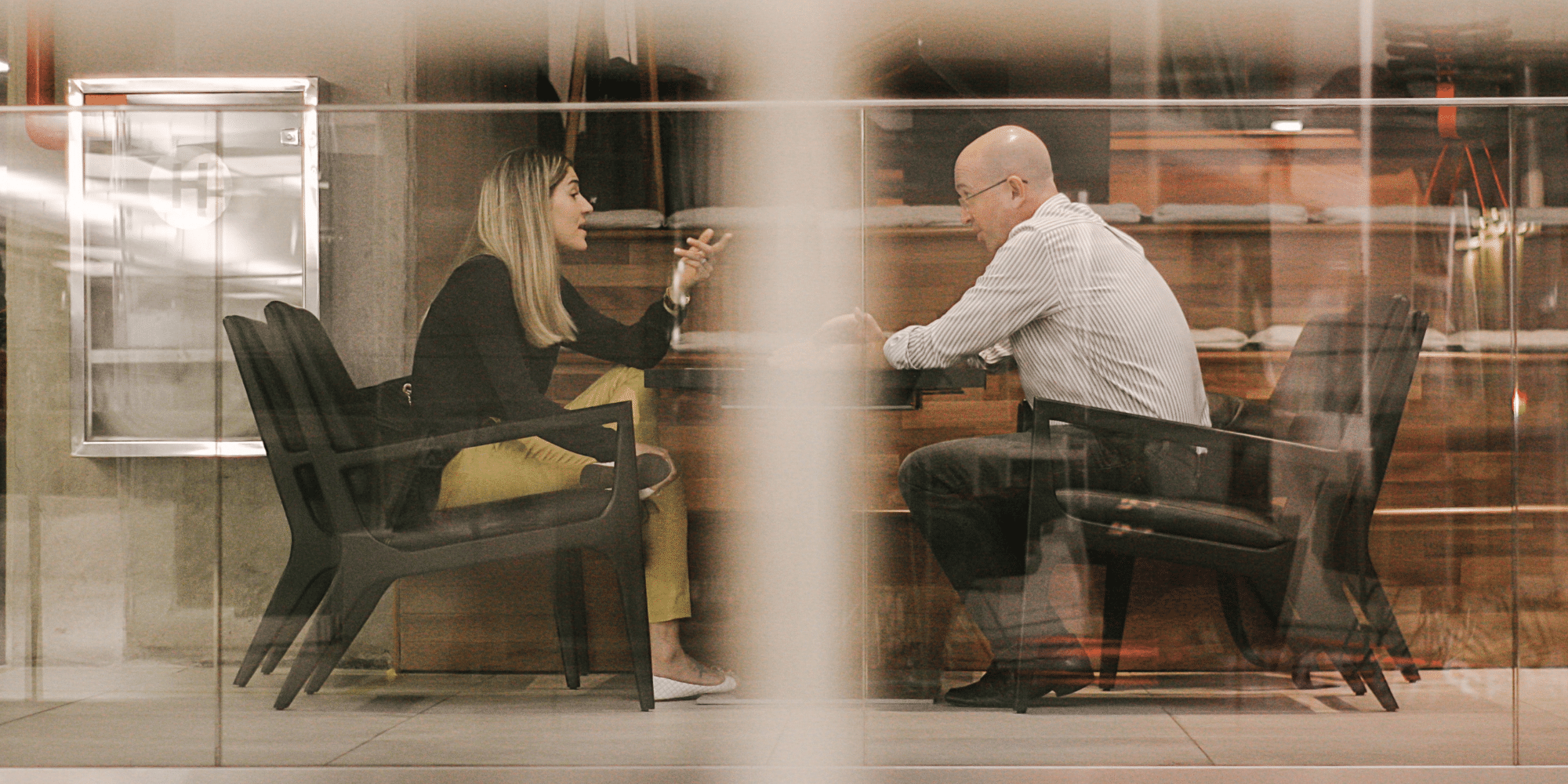 Whether you are a part of a corporate IP team or at a law firm, creating a standardized, data-driven approach to analyze prosecution performance is imperative to your success.
We've seen our corporate IP clients use scorecards to evaluate and compare outside counsel performance on a solely quantitative basis. And we've also seen firm clients embrace these same scorecards to assess the competition and bolster their client pitches for new patent work.
Here are four basic metrics to include in your evaluation scorecard:
1. Volume of work
While filing volume is not necessarily a measure of success, it can indicate expertise around a particular client or technology type. Application counts are important to have on hand to assess firm costs and ROI. Additionally, if you are considering transitioning patent work to or from another firm, it's essential to know the overall volume of work in question.
2. Average Cost of Prosecution
Using Juristat, you can easily find the average number of appeals, interviews, amendments, and RCEs for each firm. Combine that data with USPTO fees and attorney costs, and you can quickly estimate the average cost of prosecution for each firm. Are there any outliers?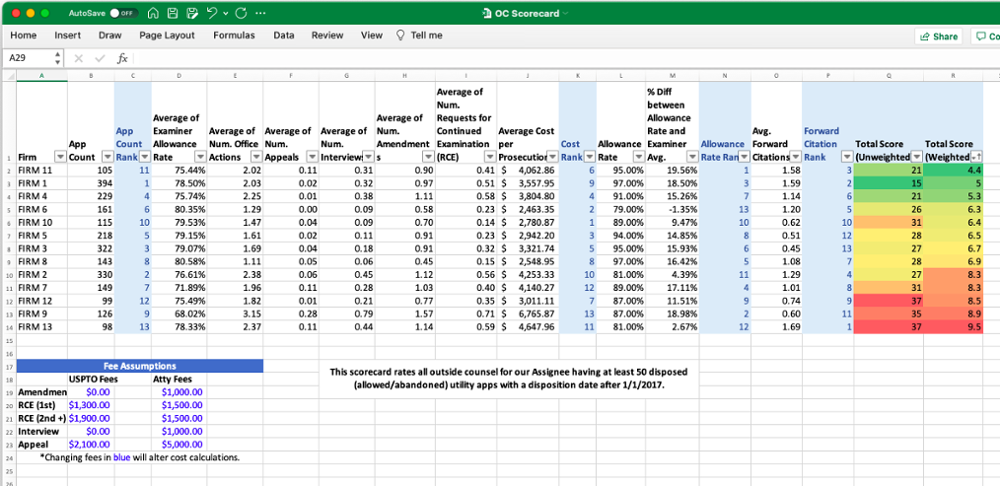 You can get a closer look at this scorecard in our webinar, How Leading In-House Teams Evaluate Outside Counsel Performance
3. Firm Allowance Rate vs. Examiner Allowance Rate
Allowance rate is a relatively straightforward indicator of successful patent prosecution. You can take your analysis a step further by comparing the firm's average allowance rate to the examiner's average allowance rate. Is this firm outperforming or underperforming in front of USPTO examiners? Considering the difference between these two allowance rates, you normalize your assessment across all firms, regardless of examiner difficulty.

4. Forward Citations
Forward citations can serve as an indication of overall patent quality. Suppose the firm is often getting applications cited by examiners against other applications. In that case, that may signal how well the applications are drafted and how valuable those IP assets are to the company.
When it comes to evaluating legal partnerships, there are obviously many factors at play – like identifying firm cost and firm value – but these four metrics are a great starting point and readily available within Juristat. You can learn more about this data and how to build your own scorecard in our recent webinar, How Leading In-House Teams Evaluate Outside Counsel Performance.