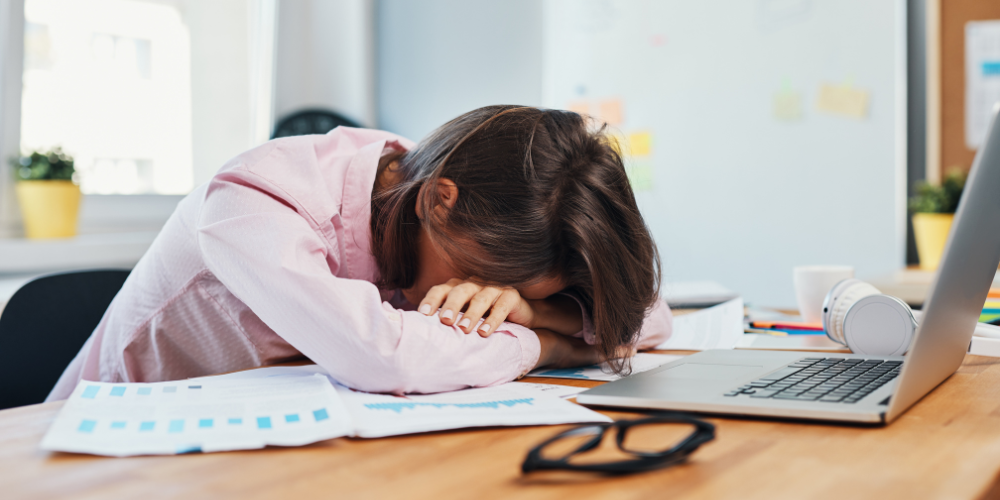 We are entering a time of year where, as a prosecution manager, paralegal, assistant, or another member of the support staff, you're probably facing a packed calendar and your to-do list is anything but to-done.
In the office, you've only just survived the end of the USPTO's fiscal year, where prioritizing an influx of office actions to review and file may have pushed aside other crucial responsibilities. Before the year's end you may have billable hour requirements you need to complete, project deadlines to wrap up, and client demands to meet.
Outside of work, the holidays are looming, and familial obligations, shopping, parties, and just the requirement to be cheerful, may have you feeling pulled in multiple directions, unable to actually enjoy the moment.
Let's face it. You're burnt out.
1. Take a deep breath and look around
You may have chosen your career path because you enjoy supporting clients and the firm from behind the scenes, whether that is as the paralegal making sure documents are formatted correctly for e-filing, or a researcher checking translations for foreign filings. But that also could mean you're taking on more tasks than one person can handle.
If you're burned out, the fire had to start somewhere. Assess your workload, and identify the pain points. It may be that the tools you are using are not user-friendly or intuitive, costing you valuable time and energy.
2. Use technology to your advantage
Sometimes technology fails us. It can create delays, frustrations, and ultimately be the most draining part of your day. But the right software and systems can ease your workload and make things run smoother.
As you stare down at that massive to-do list (and it stares back at you) take notice of areas where technology can help lighten your load. If someone could hand you a fully prepared and reviewed OA response and a customized client letter, or generate and file an IDS, would that give you the space to take a break?
Choosing user-friendly services, and a company with great customer support, can alleviate that frustration. As you're searching for a tech solution, it's crucial that you ask the right questions to discover the appropriate tool for you, your team, and your specific processes. Check out our blog post, 6 Critical Questions Legal Teams Should Ask Workflow Automation Vendors, for more information.
3. Build your support network

Networking doesn't just have to be about getting ahead professionally. Professional groups such as the National Association of Legal Assistants or the National Association for Legal Support Professionals can not only provide you with a group of people to commiserate with when things get tough or overwhelming but also people who may have solutions or insight into your daily struggles.
4. Take a break
And we aren't just talking about stepping away for a cup of coffee (although you should do that too). Actually disconnecting and stepping away from work is key to your health. That may be easier said than done, though. In fact, the Center for Economic and Policy Research had dubbed America the "No-vacation Nation."
And it is understandable. That to-do list we've been talking about? If it doesn't get done, or it gets done poorly, then productivity slows, the attorneys in your practice group are behind, and your client is unhappy.
When errors in OAs and patent applications cost your firm time and money, you might feel responsible for making sure everything is done perfectly, and out the door on time. Your good work ethic might be chaining you to your desk.
By putting in place the right workflow automations, you can relax with the knowledge that tasks are being done correctly in your absence. Firms that use Juristat to automate their OA response workflow have found they save as much as 60 minutes on each office action response, freeing up time for more valuable work or much-needed mental health breaks. And they can rest easy knowing that a recent analysis found that while 11.5% of OA responses contain at least one attorney error, less than 0.5% of OA responses produced by Juristat during this timeframe contained a comparable error.
Don't let the stress of work take the joy from the upcoming holiday season or the end of the fiscal year. Let Juristat help you trim down your to-do list and alleviate workplace burnout, sign up for a demo today.