Why Competitive Intelligence Is a Game Changer for In-House Patent Teams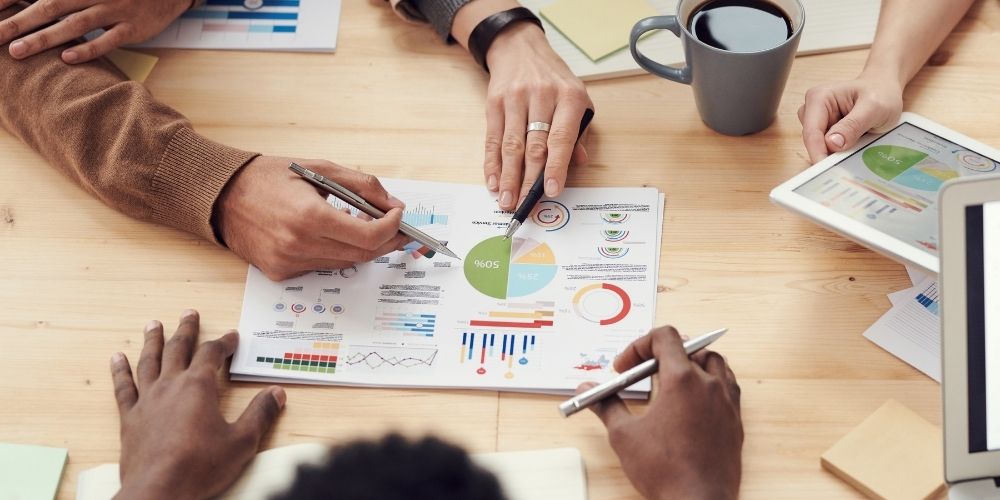 Intellectual property is the foundation for building a significant competitive advantage for businesses of any size. Companies need to keep a constant eye out for new competitors and advantageous legal partnerships to stay ahead.
Landscape analysis and competitive intelligence are proactive ways to understand how you compete and compare with industry peers. In our last post, we discussed how competitive intelligence is a game-changer for patent firms. And the same goes for corporate patent teams.
Consistent landscape and competitor research has three primary benefits. Using this type of data, you can:
Identify early-stage innovations in your industry and ensure your development initiatives keep up with the most important trends.
Keep a close eye on direct competitors and discover emerging players.
Build quality legal partnerships based on a firm's past success in your industry and type of technology.
Below, we discuss how to approach competitor research and landscape analysis and how both benefit your bottom line in maintaining a robust patent portfolio.
Identify early-stage innovations in the industry
You may have the most cutting-edge team in the business, but innovation can happen anywhere. Watching the horizon for significant developments in your field is the best way to ensure your dominance in the industry. By actively investing in landscape analysis, you can do just that.
Tools like Juristat allow you to look into all filed applications related to a specific USPTO category. You can refine your search based on the relevant Art Unit, USPC, CPC, or Technology Center – all available as reports within Juristat. And with robust filtering capabilities and more than 125 unique variables, you can find the applications most similar to your own, revealing emerging threats in the industry and competitive innovations that may affect your projects.
Monitor direct competitors and emerging players
Every business has to compete within its market, and it pays to know against who. Smart companies keep an eye on their competitive landscape.
You are well aware of your main competitors, but new players are always looking to break into the market. Landscape analysis gives you a bird's eye view of where the industry is going, while competitive intelligence allows you to closely monitor the activity of your direct competitors.
By identifying the companies sending applications to the same USPTO categories and then paying attention to the number of filed applications over time, you'll know which companies invest the most resources and which young upstarts are trying to take over the industry. You can even build side-by-side comparison reports to see where your company excels and where it needs to improve. With this knowledge, you can ensure a focused, more impactful business development strategy.
Find and maintain quality legal partnerships
With budgets tightening and department priorities shifting, now is the time for companies to evaluate outside legal counsel.
When working with a law firm, you look for a team of dedicated professionals who can guarantee timely and thorough patent prosecution. While qualitative measures come into play – the length and health of an established relationship, communication, transparency, cost of the firm, or team size, for example – the most valuable consideration is their success rate at the USPTO.
At a time when companies want more data factored into business decisions, IP departments can use patent analytics to dive deeper into the track record of their current outside counsel. And you can put as much work into your evaluation as time allows. Basic metrics such as allowance rate, average month to disposition, or the average number of changes in independent and dependent claims can help shape your review process, but you can also build a comprehensive scorecard to assist in your evaluation or calculate the average cost of an issued patent for each firm. These metrics are a great starting point, all available in Juristat.
Landscape analysis and competitive intelligence are two vital components of staying relevant, driving your team to innovate and stay on top of current trends. It can help you answer questions, such as:
Who are the major players filing patents (and winning patents) for a specific technology?
Who are the emerging players bursting onto the scene?
How have filings from a specific company changed over time? Are they perhaps dedicating (or diverting) resources to new IP?
How have filings for a specific technology changed over time? How have issuances changed over time? Is innovation within this technology becoming more or less competitive?
Which firms are the most successful in a particular technology?
Exploring industry trends and identifying worthy competitors are incredibly effective ways to avoid complacency, and there is no better time than now to make it a priority.
Wondering how to integrate landscape analysis and competitive intelligence into your business development initiatives? Watch our webinar, "Conducting Landscape Analysis for Stronger IP," where we discuss how to conduct both broad and specific text searches to understand the IP landscape for a particular type of technology. And when you're ready to see more, let's chat.