Growing Your Firm in 2021: Advice from Top Growing and Emerging IP Firms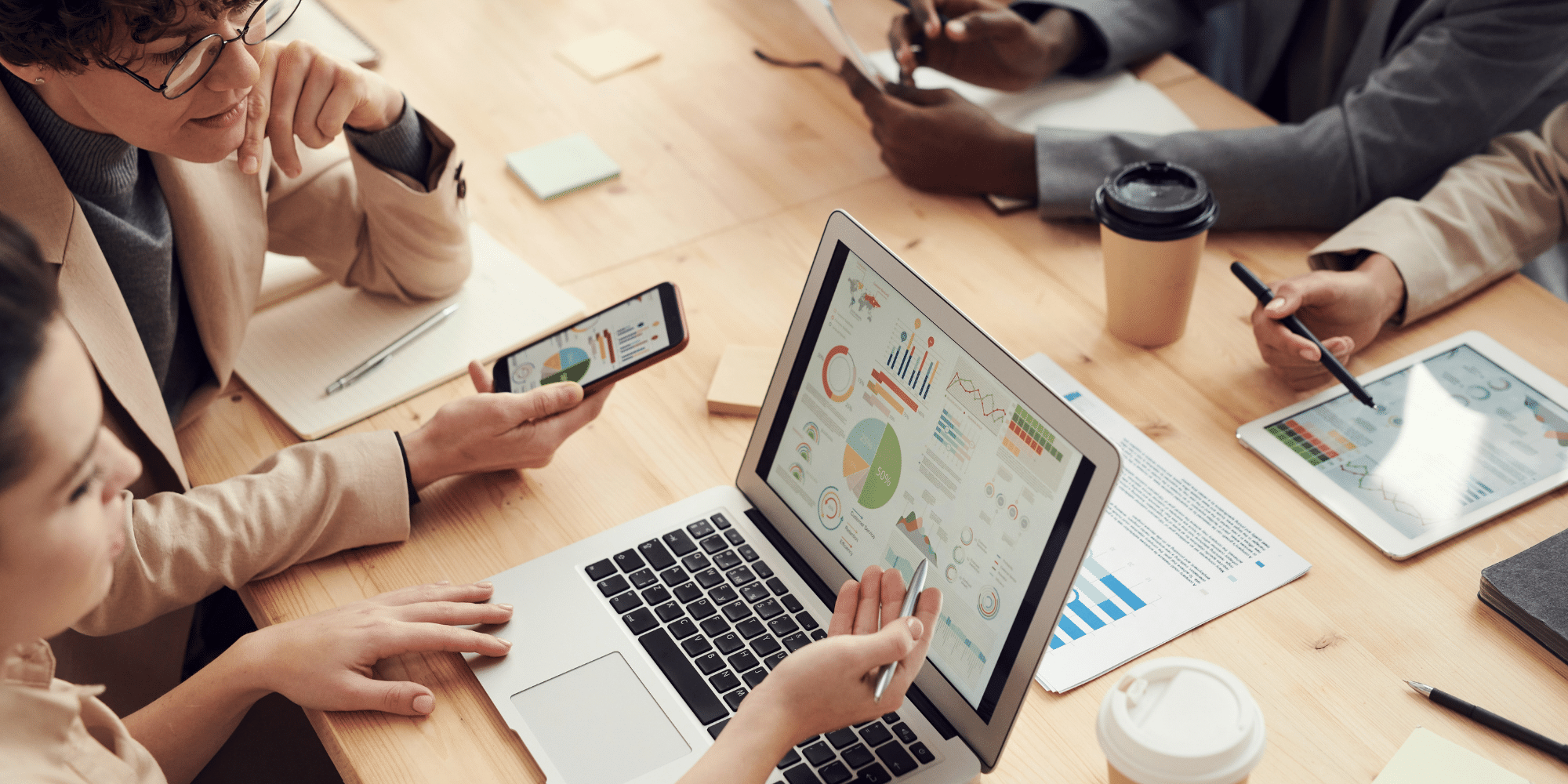 After a tumultuous 2020, many IP firms are refocusing their efforts on growth in 2021. Here, we share advice from patent leaders at Slater Matsil, Procopio, and Quarles & Brady.
Last fall, we analyzed the growth of medium-large firms over the last decade and identified the Top 25 Growing and Emerging Firms. Our list of Growing Firms highlighted firms with the highest filing growth between 2009 and 2018. Emerging Firms, on the other hand, were firms that weren't on our radar in 2009 but were considered major players in filing volume by 2018.
We reached out to these exceptional firms for insight on which growth efforts have had the most impact on their success and where they'll be focusing their efforts in 2021.
Keep your current clients happy
In business, there's an old adage that it's cheaper to retain a customer than acquire a new one. And that sentiment was echoed by Steven H. Slater, Founder of Slater Matsil: "Much of our growth is attributed to the long-standing strategic relationships we have forged with a select number of clients, several of which extend back to our earliest days as a firm."
Slater also acknowledged that many of the practices his firm has adopted around efficiency, quality control, and customer service have been inspired by their own clients: "Adapting our own practices to the best practices we see in our clients has allowed us to scale our patent prep and prosecution services to meet the demands of some of the world's most prolific patent filers, while still maintaining the level of detail and quality needed to develop the "best in class" patent portfolios they expect.
It is easier said than done, but focusing on exceptional client service is key to success. And of course, using data to identify growth opportunities within existing partnerships helps, too. You can read our tips on how to get more business from current clients here.
Diversify your practice
For many, growth comes from expanding their service offerings. For example, Slater cites their "one-stop-shop" structure as a key contributor to Slater Matsil's growth over the past twenty years. He shared, "Although our practice is a niche practice focused solely on IP, we maintain a robust docket of litigation and lit-support, post-grant challenges, IP licensing, and other transactional work – making us a "one-stop-shop" for all of our clients' IP needs."
Maximize efficiency
It's probably not shocking to read that we, a company that sells workflow automation solutions, think that embracing technology is key to future success (and increasing revenue). But we're not alone.
Pattric J. Rawlins, leader of the Intellectual Property team at Procopio, told us: "From applying the latest project management processes, such as Lean Six Sigma, to embracing artificial intelligence, we've implemented a level of operational efficiency that allows us to meet two key goals: 1) Providing our clients across a wide range of industries with high-quality, cost-efficient prosecution; and 2) Recruiting and retaining top attorneys with substantive backgrounds in all forms of engineering and life sciences. This virtuous cycle of internal innovation and continuous improvement fosters our prosecution practice's growth while helping our clients grow through enviably high rates of success in securing patent claims."
Focus on recruitment, firm culture, and diversity
Speaking of recruiting and retaining talent, Jack Cook, former national chair of the Intellectual Property Practice Group and current executive committee member at Quarles & Brady, shared some examples of innovative programs their firm has adopted around recruitment and firm culture: "We diversified our mix of timekeepers by creating a patent agent and paralegal program. The patent agent program provides clients with access to the best and brightest scientific minds, while maintaining cost-efficiency. The program also allows us to support agents who wish to attend law school by paying for tuition. This structure complements our typical law-school recruiting and summer-associate programs to provide our clients with continuity of access to the best legal minds. Similarly, we created programs for administrative professionals to become paralegals. The result is a highly skilled team of patent professionals who provide the consistent service required by clients building large patent portfolios."

There are, of course, other ways to define growth and success besides counting the number of applications a firm files. "We find the diversity of our IP group more instructive than patent volume alone," Cook also told us. "As just one example, 52 percent of the timekeepers on our IP team, including attorneys, are women." And as a company whose mission includes bringing more equity to the patent process, we wholeheartedly agree. That's a metric certainly worth recognizing!
Be a proactive legal partner
By actively looking for opportunities that benefit your client, you are setting your firm up as a go-to partner in their success. "We've grown by helping our clients stay a step or two ahead of the constant and rapid evolution of technology that directly impacts the patent space," Cook told us. "For example, we work with clients who are focused on advanced manufacturing to help them understand how to integrate and protect new technologies adopted to enhance their product performance and functionality, often pivoting to include new types of technology such as the Internet of Things (IoT)."
Look for strategic mergers and acquisitions
Analyzing our Growing and Emerging Firms data, a trend emerged. Many of the firms listed had experienced major mergers and acquisitions during this time, which can help expand a book of business (seemingly) overnight.
Just as we recommend firms using data to find new clients, the same analytics can be used to gather intelligence on major competitors, as well as emerging startups in your market. Does the entity possess the same technology expertise as you do? Or perhaps their expertise complements or diversifies your own? Do their clients pose a conflict to yours? This kind of data can help inform strategic mergers and acquisitions.
Embrace data to demonstrate ROI
And a final bit of advice from our own experience – it's time for firms to embrace data to demonstrate ROI. With budgets tightening and department priorities shifting, companies are keeping a closer eye on excessive spending. We've just launched a new ROI Dashboard powered by a series of metrics to help you curb excessive spending as well as increase IP value. These calculations show how unnecessary office actions or appeals impact cost and how interviewing or filing a continuation or continuation-in-part impacts IP value. It's an at-a-glance report that can have a big impact on budgeting.
As we look ahead this year (and beyond), these firms are focusing on efforts to drive revenue, recruit and retain top talent, and minimize inefficiencies. And to do all that, growing firms rely on workflow automation. Juristat has the potential to take care of your most tedious patent prosecution tasks – so you can focus on more valuable, more profitable work. See how our workflow automation can transform your business.