New in Juristat: OAR Dashboard, More Intuitive Search, Alerts Forwarding, and Expanded Help Center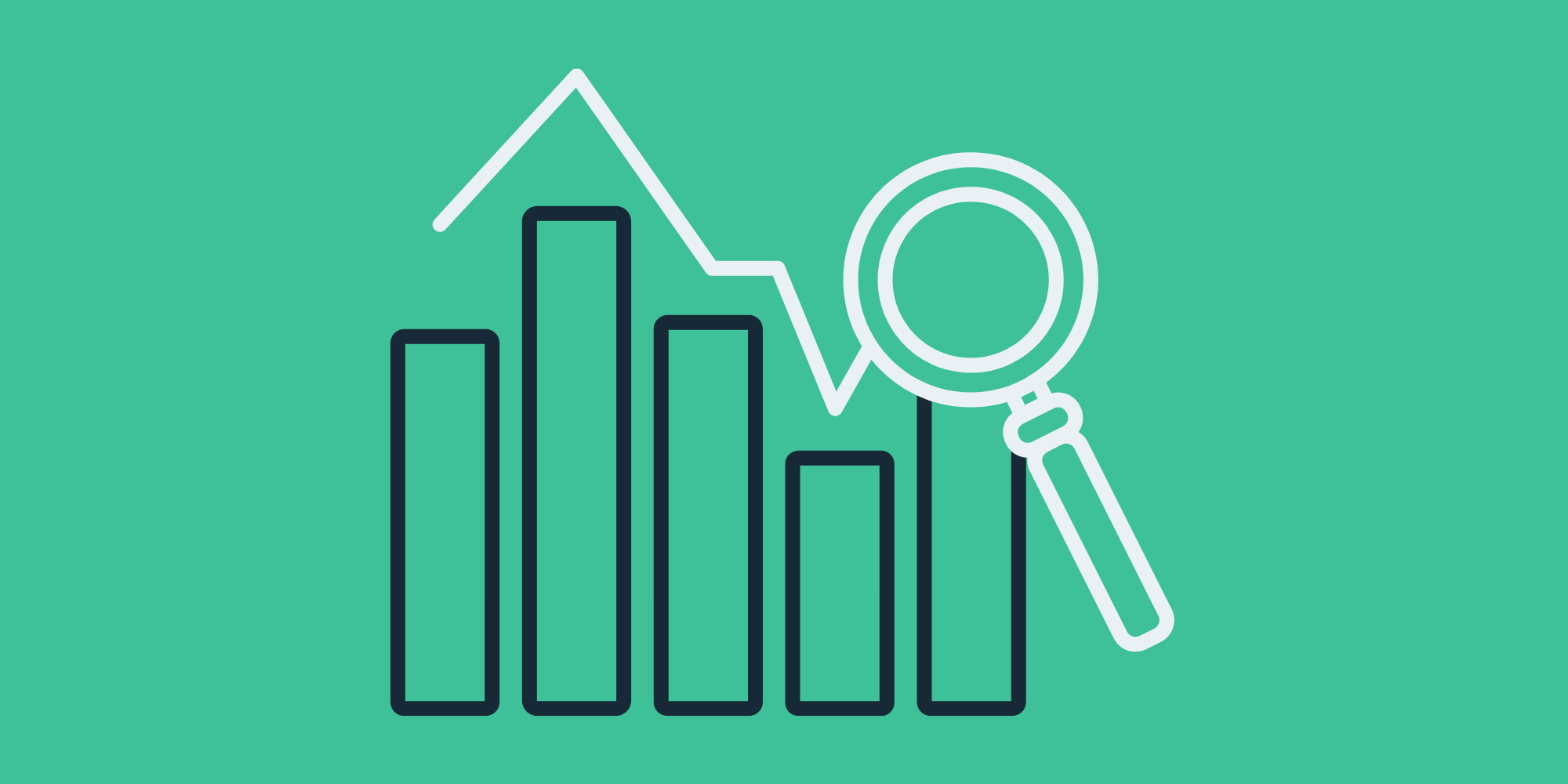 To keep up with all the innovative thinkers who use Juristat, we are excited to share some new updates to our tools.
These exciting new features should provide better management of your office action response process, more intuitive application searching, and more resources to help you get the most out of your Juristat subscription.
New! OAR Dashboard
Now you can get a comprehensive look at all the draft office action responses ready for your review — all in one place!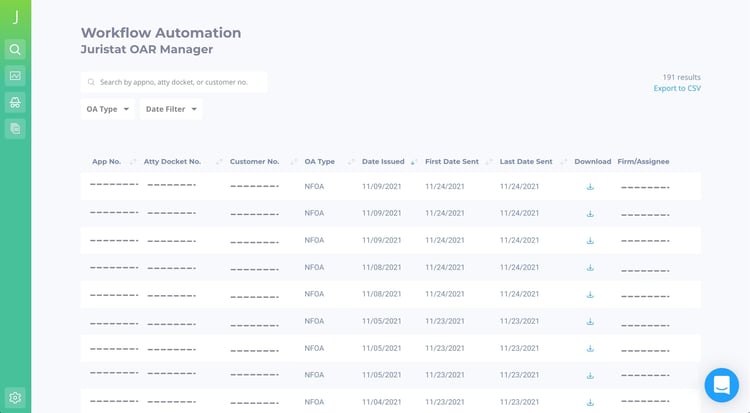 With this new management dashboard, Juristat OAR customers can view and download all the OA response shells produced and sent from Juristat. Of course, you'll still receive a dedicated email with a download link for each shell produced as soon as it's ready, but this new (highly requested!) view adds an additional level of convenience and oversight to your OA workflow management.
To access this new dashboard, Juristat OAR customers can simply click the "Workflow Automation" button on the left-hand side of Juristat.
New! Alerts forwarding
Last year, we released our custom application alerts, which helped you spot potential high-cost prosecution and make a plan of action to get ahead of it. You can set these alerts on your applications based on specified prosecution events, office action or response counts, and even examiner metrics.
And to add to that, you can now forward your custom alerts to other members of your team, your clients, or your outside counsel. Make sure to keep everyone on the same page while managing your prosecution strategy, which helps control costs, timelines, and overall communication with all stakeholders.
Improved! A more intuitive search bar and search results
We've updated our search bar to make searching faster, easier, and more intuitive. You can search for specific applications and reports by examiner, company, firm, attorney, tech center, art unit, or class. Or, you can use a keyword search to comb through our robust database of more than 11 million USPTO applications.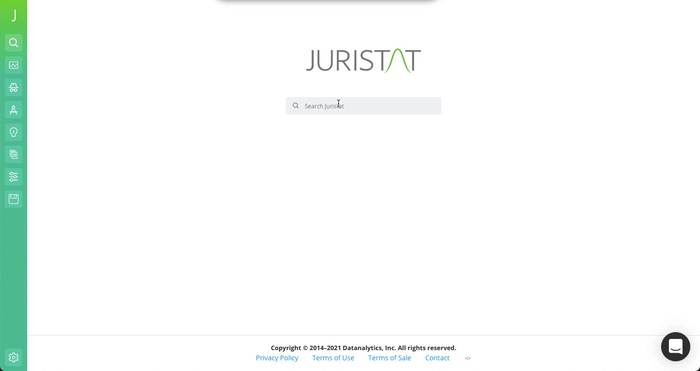 Coming soon! More video tutorials in the Juristat Help Center
Our Help Center has always been home to guides for basic training, advanced tutorials, and best practices. In the coming months, you can expect to see more video tutorials for both new and advanced users of Juristat.
We'll cover topics like:
How to overcome rejections from any examiner
How to set custom alerts
The difference between an examiner win rate and an allowance rate
How to search for subsidiary information
And more!
Expect a steady rollout of guided videos to help you extract the most value from Juristat.
Want to see these updated features in action? Schedule a demo today.