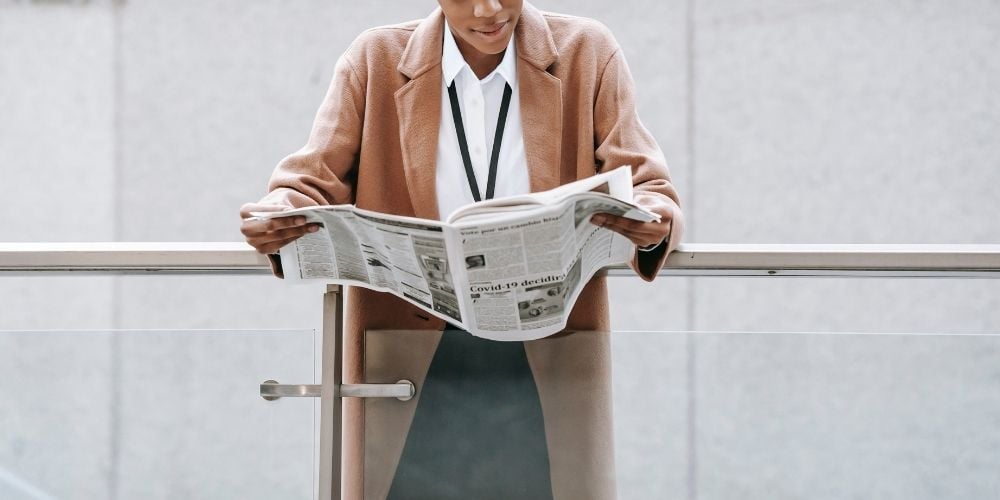 2021 was notably quieter than the tumultuous 2020, but the patent world nevertheless continues to evolve. Here are a few of the most important developments of the year.

At the USPTO
Kathi Vidal Nominated for Director of USPTO
On October 26, President Biden announced his long-awaited nomination for Under Secretary for Intellectual Property and Director of the U.S. Patent and Trademark Office (USPTO).
Kathi Vidal, currently the Managing Partner for the Silicon Valley office of Winston & Strawn, embodies both sides of patent practice — a seasoned litigator as well as an experienced patent prosecutor. Her technological background is in electrical engineering, and she is actively involved in the startup scene as an investor to SHEEX, MINDBODY, Hint, and Versive. Having written her master's thesis on artificial intelligence (AI), she is uniquely well-versed in one of the USPTO's key technological target areas.
During her Senate confirmation hearing on December 1, Vidal stated that her only agenda as USPTO Director would be to focus on "strengthening the value of IP" with a particular emphasis on "build[ing] an intellectual property system that is more predictable, reliable, and transparent." She took few firm positions on any of the issues addressed to her, other than stating a belief that patent-eligibility jurisprudence under § 101 should be clarified, either by the Supreme Court or by Congress. While she agreed that the current Fintiv guidance on discretionary denials at the Patent Trial and Appeal Board (PTAB) was not working, she did not take a clear position on PTAB discretionary denial policy.
A Senate vote is expected in early 2022.

USPTO Updates Education Requirements for Admission to Patent Bar

The USPTO requires applicants who wish to practice before it to possess a certain amount of scientific and technical qualifications as demonstrated through education or practical experience. Applicants can demonstrate this by showing that they fall into one of the following categories:
Category A: Specified bachelor's degrees that present prima facie evidence of the requisite scientific and technical qualifications
Category B: Other bachelor's degrees with additional scientific and technical training equivalents to those in Category A
Category C: Individuals with practical engineering and scientific experience who have passed the Fundamentals of Engineering test
In September, the USPTO loosened these educational requirements by adding additional degrees to Category A that had previously been limited to Category B, as well as allowing advanced degrees to qualify under Category A. It also relaxed the additional coursework requirements needed to show scientific and technical training under Category B. It is unclear if these changes are related to the USPTO's July announcement that it planned to hire hundreds of new patent examiners.

USPTO Adds COVID-19 Category to Patents for Humanity Program
In April, the USPTO announced that it was creating an additional COVID-19-related category for its Patents for Humanity Program. The program provides awards that act as business incentives for applicants whose inventions are intended to address humanitarian issues, such as medicine, nutrition, and sanitation, among others.
Patents for Humanity award winners receive a certificate to accelerate USPTO processing for one eligible matter (such as a patent examination or an ex parte reexamination). It also now allows winners to transfer their acceleration certificates to third parties, including for compensation, which they can use to transform their inventions into deliverable goods. The award is available for any patent or patent application that addresses COVID-19, including any inventions created to track, diagnose, prevent, or treat the disease.

In Congress
Several bills were proposed in Congress that would affect patent prosecution practice at the USPTO if passed.
The Pride in Patent Ownership Act
The Pride in Patent Ownership Act, introduced by Senators Thom Tillis (R-NC) and Patrick Leahy (D-VT), is aimed at securing public access to patent ownership information. If passed, it would require the owner or assignee of a patent to record their ownership interest in the patent in a public registry (similar to a registry of deeds). If the patentee fails to record its ownership interest, it is barred from seeking punitive damages for any patent infringement that occurs prior to the date the ownership interest was recorded. It would also require applicants to disclose the source of their funding when any of the fees associated with patent prosecution (i.e., preparation, prosecution, maintenance, attorney fees, etc.), are paid by a government entity, including a foreign government entity.
The Unleashing American Innovators Act
The Unleashing American Innovators Act, also introduced by Senators Tillis and Leahy, would require the USPTO to establish a regional satellite office in the Southeast United States within three years of the bill's passage. It would also require the Office to undertake extensive outreach efforts to "women, people of color, veterans, individual inventors, or members of any other demographic, geographic, or economic group that the Director may determine to be underrepresented in patent filings." Such efforts would be augmented by the establishment of several new "community outreach offices" in various regions.
The Restoring America's Leadership in Innovation Act
The Restoring America's Leadership in Innovation Act, introduced by Rep. Thomas Massie (R-KY), is a bold proposal that would repeal major provisions of the America Invents Act and several Supreme Court decisions. Arguing that these actions have "harmed the progress of Science and the useful Arts by eroding the strength and value of the patent system," the Act would do the following:
Restore the United States's first-to-invent system
Abolish inter partes review (IPR) and post-grant review (PGR)
Abrogate Alice, Mayo, Bilski, and Myriad
Toll a patent's term during validity challenges
Establish a presumption that infringement judgments should result in injunctions
Allow for civil actions to demand patent rights from the USPTO in district court
While there is widespread frustration with the state of subject matter eligibility and certain practices of the PTAB, the general consensus among commentators is that the chances of this bill passing are slim to none.

In the Courts
Supreme Court Saves PTAB in Arthrex
In the most-watched patent case of 2021, the Supreme Court declined to strike down as unconstitutional the appointment of the Administrative Patent Judges (APJs) of the PTAB. Instead, it held that decisions rendered by APJs must be subject to review by the Director of the USPTO.

At issue in the case was whether APJs are principal officers who must be appointed by the President and confirmed by the Senate. The patent owner in this case had argued that APJs are principal officers and that, since they were not appointed in accordance with the Appointments Clause, their appointments were unconstitutional. The Court agreed with the patentee that the APJs were principal officers because they exercised "unreviewable power." However, instead of ruling their appointments unconstitutional and upending the entire post-grant regime, they instead resolved the issue by making APJ rulings subject to review and reversal by the Director of the USPTO. The ruling largely preserves the existing post-grant scheme.
Another Chance to Revisit Alice?
In our 2021 Mid-Year Review, we reported that the Supreme Court was considering a petition for a writ for certiorari in another case that could refine the Alice framework, American Axle & Manufacturing, Inc. v. Neapco Holdings LLC. The Court has not taken any action on the petition as of the date of publication. However, things may not look good for the case's chances of being heard.
Dennis Crouch reports in Patently-O that the Court has not granted a writ of certiorari in any patent cases this term and, as of late October, denied certiorari in two dozen of them. There is enormous pressure on the Court to revisit the framework it established for determining patent eligibility in Alice (including from the potential next Director of the USPTO), but it has so far declined to do so in every case presented to it that would give it the opportunity.
Who's In and Who's Out at the Federal Circuit
Tiffany Cunningham, who we reported in July had been nominated by President Biden to replace Judge Evan J. Wallach on the United States Court of Appeals for Federal Circuit, was confirmed to her post on July 19, making her the first African-American judge to sit on the court.
President Biden also announced another nomination to the Federal Circuit on November 3. Leonard Stark would replace Judge Kathleen O'Malley, who intends to retire in March 2022. Judge Stark currently sits on the United States District Court for the District of Delaware.
2021 was relatively quiet, but don't expect the lull to last forever. The patent landscape is constantly shifting. 2022 will undoubtedly bring a new set of challenges, and you don't want to be caught off guard when they arrive. Using an analytics tool like Juristat can help you see how industry changes are impacting examiner behavior, response strategies, and more. Request a demo of Juristat today.