How Remote IP Teams Excel with Legal Tech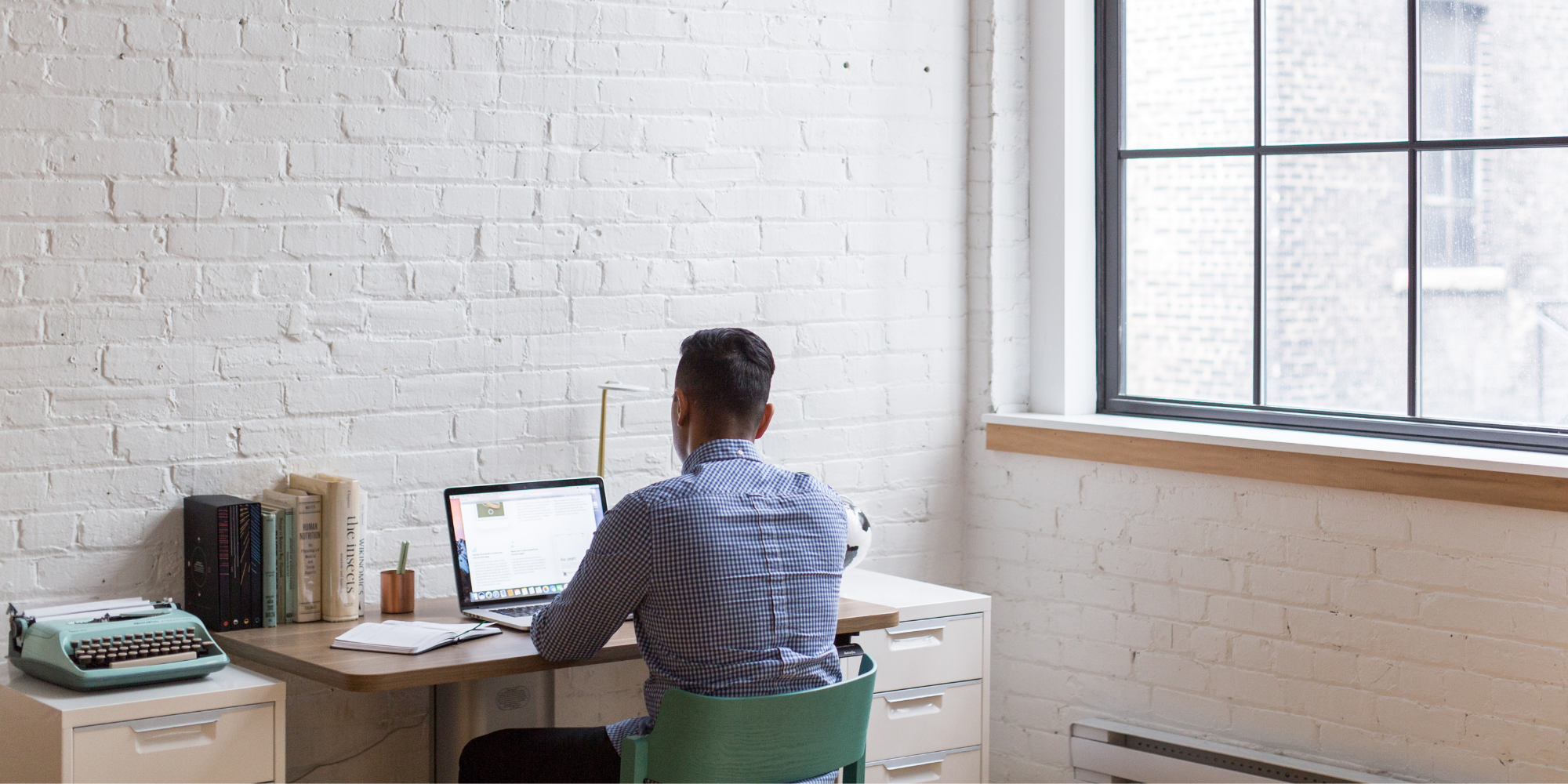 We are in the middle of a professional paradigm shift - adapting to the new normal of a fully or partially remote workforce. This could be the motivation the patent industry needs to fully lean into the possibilities of legal technology.
As this (endless) year continues, IP teams are looking to successfully transition to a remote lifestyle. The traditional notion of attorney/client and attorney/court interactions are changing rapidly, and then there is the added difficulty of communicating with your team members who are no longer one office over. What is the best way to remain connected to your team, your clients, and the USPTO?
In order to be more efficient, enhance security, and leverage collaboration tools, IP teams are turning to legal technology to speed up their workflow. Here are six ways newly remote IP teams benefit from legal tech.
1. Legal technology can automate routine processes.
We all try to live by the expression "work smarter, not harder," but it can seem impossible when you are constantly weighed down by busywork.
Legal technology allows you to automate the necessary-but-tedious parts of your day so you can spend your time on more valuable priorities. As an IP attorney, you want to quickly respond to that unexpected influx of office actions so you can concentrate on the in-and-outs of prosecution strategy. With workflow automation tools from Juristat, you can rely on artificial intelligence to complete OAR or IDS prep and filing in a fraction of the time it typically takes for your team. And in the age of flat fees, focusing your time on the most valuable tasks instead of the most menial increases your profitability margins. It's a win-win!
2. Legal technology can identify areas of high-cost prosecution.
Patent prosecution is expensive and complex, mostly due to inconsistent prosecution strategies that can lead to inflated costs. With patent analytics, you can standardize a consistent prosecution approach for your whole team. By abandoning applications that are unlikely to issue and choosing the optimal office action strategy to reach that all-important NOA, you can take the guesswork out of high-cost prosecution.
3. Legal technology can help you avoid costly recruitment, hiring, and onboarding.
According to Future Law Office 2020: Redefining the Practice of Law, 67% of lawyers surveyed said it was somewhat or very challenging to find skilled legal professionals today. And this was before we all moved to remote work!
Due to the pandemic, more law firms are heavily relying on technology and videoconferencing to hire and onboard attorneys and staff during the COVID-19 crisis. Recruitment was already expensive – think of the time it takes to post a position, gather applications, find quality matches, interview, hire, and train. And now, we have to do it all without in-person review.
Before you decide to hire, consider the tasks that AI could perform instead. Today's AI tools don't just make paralegals and assistants faster or more efficient. They can also completely automate much of the workload.
4. Legal technology makes team communication an absolute breeze.
Gone are the days of paper reports, in-person meetings, and (*cringe*) faxing. Whether communicating with your team or outside clientele, report sharing has become so much easier with the growth of legal technology. For example, Juristat Analytics provides charts and statistics for bespoke data sets, perfect for responding to RFPs. If there are certain applications you want to keep an eye on during the USPTO review, you can save a search to quickly view the latest activity. And then you can easily export a .csv file to share findings with your colleagues. With features like these, communication is seamless, even while remote.
5. For law firms, legal technology can assist in the search for new business.
Instead of looking at the pandemic and this shift to remote work as an obstacle to outlast and overcome, your team should consider how a fully digital presence can help in the search for more eager prospects. Gone are the days of in-person meetings! New business isn't done over coffee or dinners or golf outings. Your firm needs to rely on smarter, data-driven avenues to identify and court new clients.

Access to competitive intelligence will give your IP team an important advantage, whether you are a firm looking to work for a new prolific client or an in-house team hoping to tackle the next impactful innovation. Your business development team has access to competitor information, art unit and tech center metrics, and annual profiles of applications related to different technologies. It's a wealth of information, just waiting to be fully explored from your home office.
6. For in-house teams, legal technology can assist in your outside counsel evaluation process.
With budgets tightening and department priorities shifting, now is the time for companies to evaluate outside legal counsel. And with in-person meetings no longer an option, your current relationships may have fundamentally changed. So what is the best way to review all of your options?
Data adds a level of objectivity to your decision making. Companies want more data factored into business decisions, and your IP departments can use patent analytics to dive deeper into the track record of your current outside counsel. Read our tips on how to get started with your review and which metrics matter the most.
Legal technology gives IP teams an edge in an industry that's notoriously slow to adapt.
The impact of technology on the way we live, work, and conduct business is pervasive. The legal profession has been slow to embrace technology for cultural, competitive, and economic reasons. Law firms especially are starting to pay for this, increasingly ceding business to new model legal providers that combine technological, business, and legal expertise.

So how can we turn this around? By investing in agile, accurate, and (most importantly) secure tools that make your life easier. Whether it's adopting an AI tool that automates high volume/low value tasks or exploring how data analytics can add a new depth to your prosecution review, legal technology can benefit each and every remote IP team. And when we are allowed back in our offices, these processes will continue to save your team money and make your life easier.
Want to see how Juristat can help ease your transition to remote work? Schedule a demo for a quick consultation.